QUESTIONED: Don Laing Jr.
Place: 

Brea California OC 

Handle: 

@Don_Laing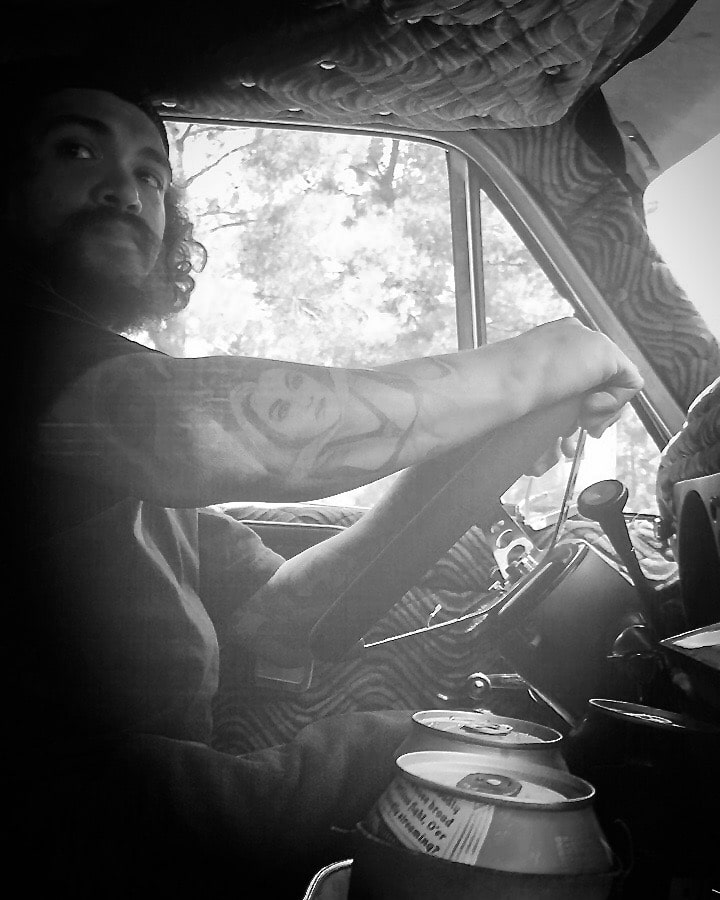 What do you do for money?
Tattoo, engrave, draw, look cute. The normal stuff…
How did you get into motorcycles?
Dad bought my younger brother and I honda 70cc ATCs when we were little. It all pretty much evolved from there. I eventually hung up the dirtbikes due to knee issues and then started riding choppers.
What was your first motorcycle?
A 1984 Honda XR80
What do you currently ride?
A 2002 evo sporty chop and a few Honda survivor choppers that are slowly getting restored.
What is your all-time favorite motorcycle?
Too many good bikes out there past and current. 70s and 80s builds for sure tho!
What attracted you to motorcycles?
What's not to like? They're dangerous, costly and addicting.
What do you like about riding motorcycles?
Going fast and stopping slow.
How have motorcycles changed your life?
Besides giving me serious collector issues and having my mom label me as crazy. I feel really fortunate to be able to put my art (mainly my engraving) on bikes across the world. And have people dig my stuff enough too continue to do so for hopefully the rest of my life. I have met a good amount of people through motorcycles and have made some great memories, riding and wrenching lol.
Who or what have you gained inspiration from?
A lot of things from the 60s and 70s in general. I'm a big fan of ink illustrations and hand done art. Artists such as Rick Griffin, Robert Crumb, my boss Jack Rudy, Nick Potash, and CJ Allan to name a few.
What has changed your life for the better?
Art and some people
What has changed your life for the worse?
Some people and art
Any other statements or slander you would like the world to know?
FLBLFY