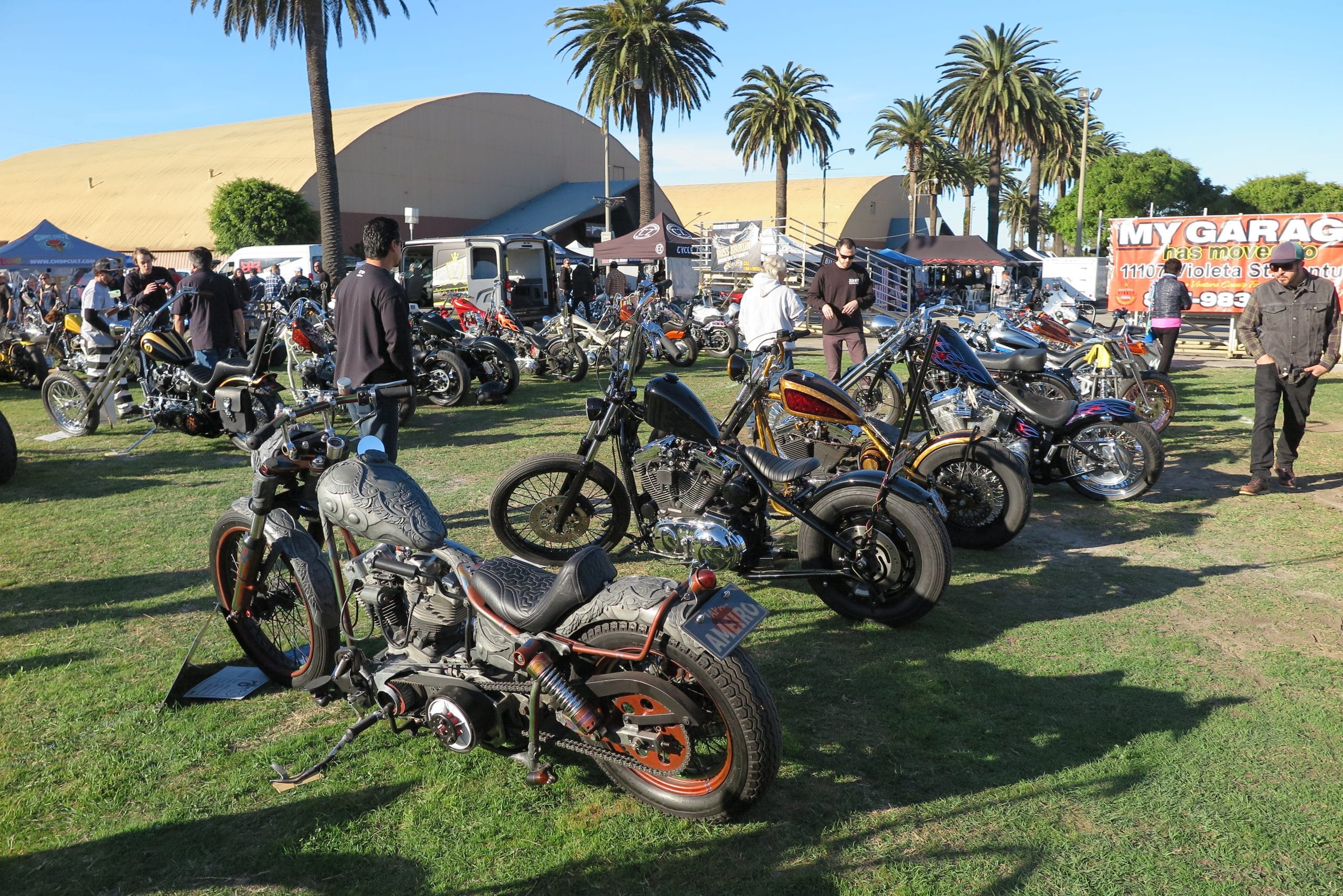 So as you may or may not know Chopperfest is usually held in Ventura, California the second Sunday of December. But due to the weather and natural disasters that Ventura county had last winter the organizers pushed the event to the middle of February 2018.
Though Chopperfest started off small and very core, it like most good shows, has grown to a level where it brings in hundreds of bikes and thousands of attendees. This year it was no different. The weather was great, there was a ton of vendors and it generally was a great show with a good vibe.
We have seen the show evolve so much in the last few years. It now also includes Baggers and Dynas/FXRs which we at VTV feel kind of degrades the event, but as we all know the wider the appeal, the more people show up.