Galfer USA Brakes for Harley-Davidson Motorcycles
Jeff G. Holt talks about the evolution of the Galfer USA brand in the V-Twin motorcycle realm and the quality of their line of parts.
Galfer USA manufactures several brake rotor designs, but is famous for their Wave brake rotor design, above. They invented the design in the early `90s as a solution to water and mud on brake rotor surfaces of trial competition motorcycles. As they developed the design, the company discovered an added benefit: the brake system ran cooler.
Galfer USA Brake Pads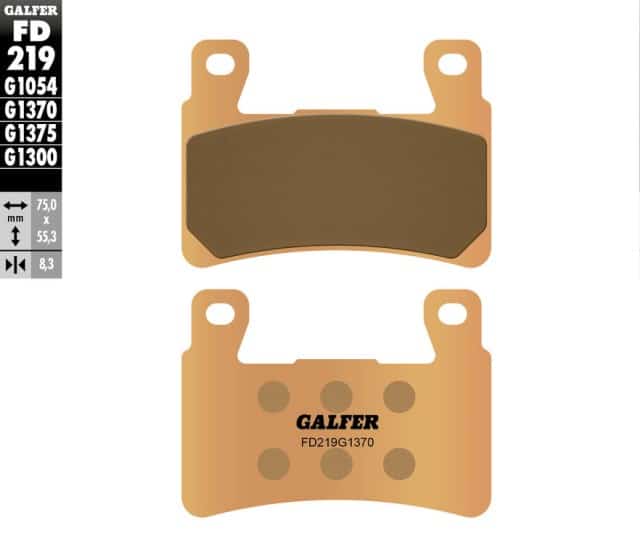 Galfer offers pad compounds in semi-metallic (black backing) or sintered (gold backing). The 1054 Semi-Metallic carbon is an OEM replacement upgrade. They offer the 1370/71 Sintered as an HH rated pad with excellent feel and modulation. The company built the pad compound for moderately aggressive every day riding. The pads also withstand higher temperatures without fading. This is the company's most popular high-performance compound. All pads are precision made in the Galfer factory in Spain.
Steel Braided Lines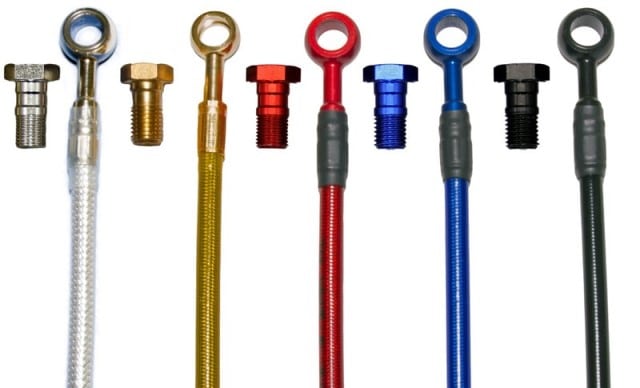 Galfer lines come in single to multiple line kits, with and without ABS, and almost everything in between. Every Galfer stainless steel line is made with only DuPont virgin grade PTFE inner core, 64 strand braid. The company als didn't skimp on the fittings; they're expensive, but very high quality. These are the same fittings that Ferrari, Lamborghini, and Ducati use, among a few other high end OEMs. Additionally, the lines come with a lifetime warranty. Galfer also includes most mounting components, extra washers, line end labeling, and bike specific installations. R&D and manufacturing is here in the US, along with the tech support team. Line colors available include clear, black, blue, green, gold, red, platinum, orange, pink, yellow, white, and smoke. Pre-positioned Banjo fittings come in silver, gold, black, blue and red also.
See the full line of V-twin products here.