Biltwell Utility Mirror Line
The Biltwell Utility motorcycle mirror line boasts three different styles with a couple of different options for mounting, too. You can get 'em in any finish ya want as long as it's chrome or black over die cast aluminum construction. These mirrors help ya see as well as be seen.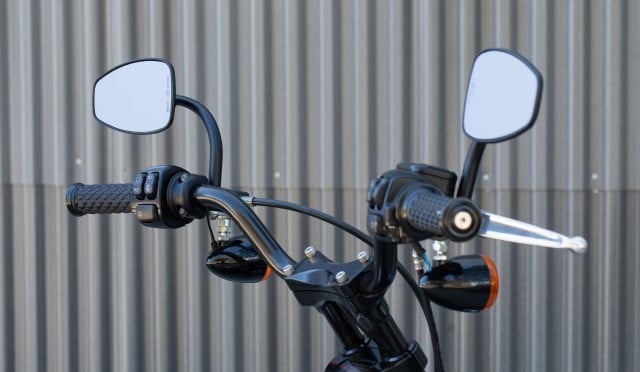 CE-certified Utility mirrors for perch mount come with a stainless-steel 5/16-18 button head Allen cap bolt. The bolt passes through the hole in most stock and select aftermarket H-D brake and clutch levers. Depending on how the turn indicators on your Harley mounts to the bike, you might need a special Utility mirror mounting bolt (available separately).
Clamp-on Utility mirrors have precision die-cast aluminum construction with stainless-steel ball joint mounting hardware. They also feature a tempered glass mirror head. Each includes a CNC-machined 6061 T6 aluminum P-clamp for mounting on handlebars. The clever ball joint assembly inside the mirror perch reverses for right-side mounting also. See 'em both on the Biltwell Inc website.