HardDrive Sponsors Bagger Mayhem Racing Team
HardDrive proudly announces its multi-year commitment and support as the primary sponsor of the Bagger Mayhem Racing Team in the Premier Bagger GP Class.  Bryan Shields, owner of Penn Ohio Cycles, co-owns Bagger Mayhem and acts as Team Manager of Bagger Mayhem Racing. Team Co-Owner Jason Pohuski serves in Team Operations / Development & Marketing.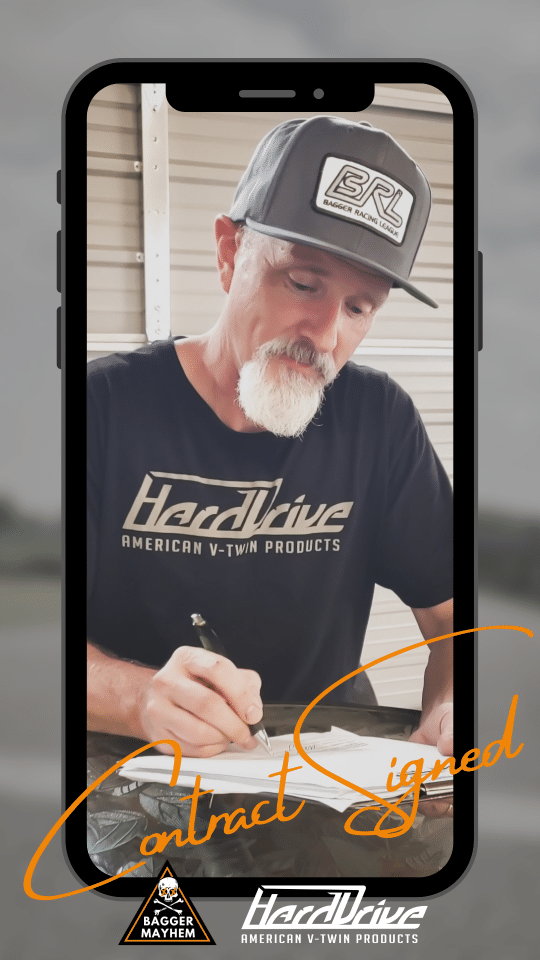 The partnership embodies everything that HardDrive stands for; their work hard – play hard culture, standing side by side with their dealers, and their preferred partner vendors. "All while sparking a flame within the motorcycle community and throughout an industry that we are all extremely passionate about," the company said in its press release. 
Team Bagger Mayhem Racing (BMR) debuts in the Bagger Racing League (BRL) series set to launch June 25-27 at the Utah Motorsports Campus in Grantsville, UT. It also plans on hitting the MotoAmerica King of the Baggers race series starting in 2022.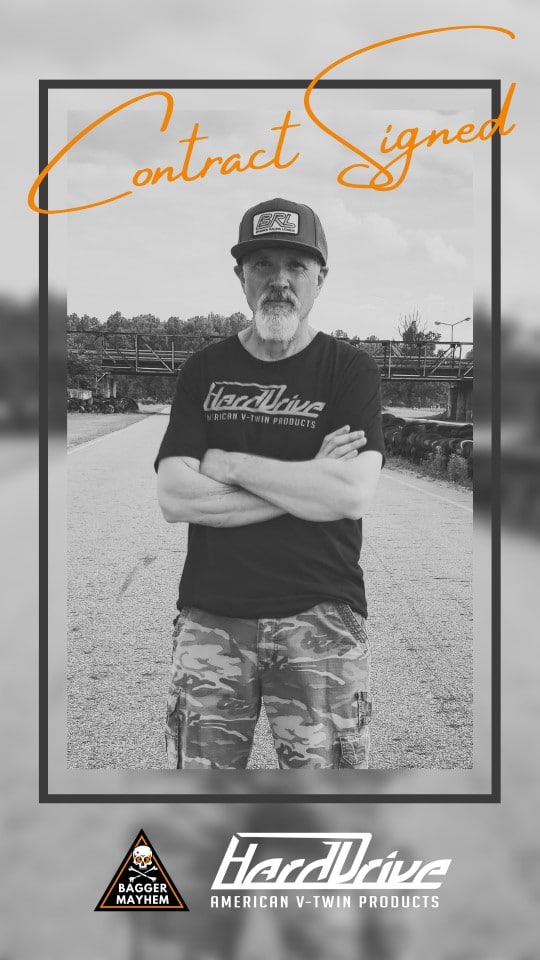 The partnership between HardDrive and Bagger Mayhem Racing launches a collaborative brand recognition in a rapidly growing trend of the V-twin industry. This growth also establishes an exclusive partnership in product development in the HardDrive dealer network. 
Bagger Mayhem Racing Media (BMRM) also plans on maximizing the opportunity for worldwide viewership. They'll implement aggressive social media promotion and production of a documentary highlighting the team's progression during the race seasons. 
Along with bringing awareness to the VTwin community of the Bagger Racing League, BMR also campaigns to raise awareness about veteran homelessness. This has been a long-time goal of Bryan Shields. He'll utilize his racing efforts to create a non-profit company for "Racing to End Veteran Homelessness." Keep up with HardDrive on the V-twin parts company's website.