Arlen Ness Mini Stocker Mirror 1k Mile Thrash Test
What can be said about a motorcycle mirror? Sure, for years people have been prettying them up with skulls, daggers, and swoopy shapes. But what about somebody manufacturing a good-looking mirror that performs as well as it looks? Well, the fine folks at Arlen Ness have just created a mirror in a myriad of colors. It also seems well built and may do the job just as well, if not better, than the stock H-D mirrors.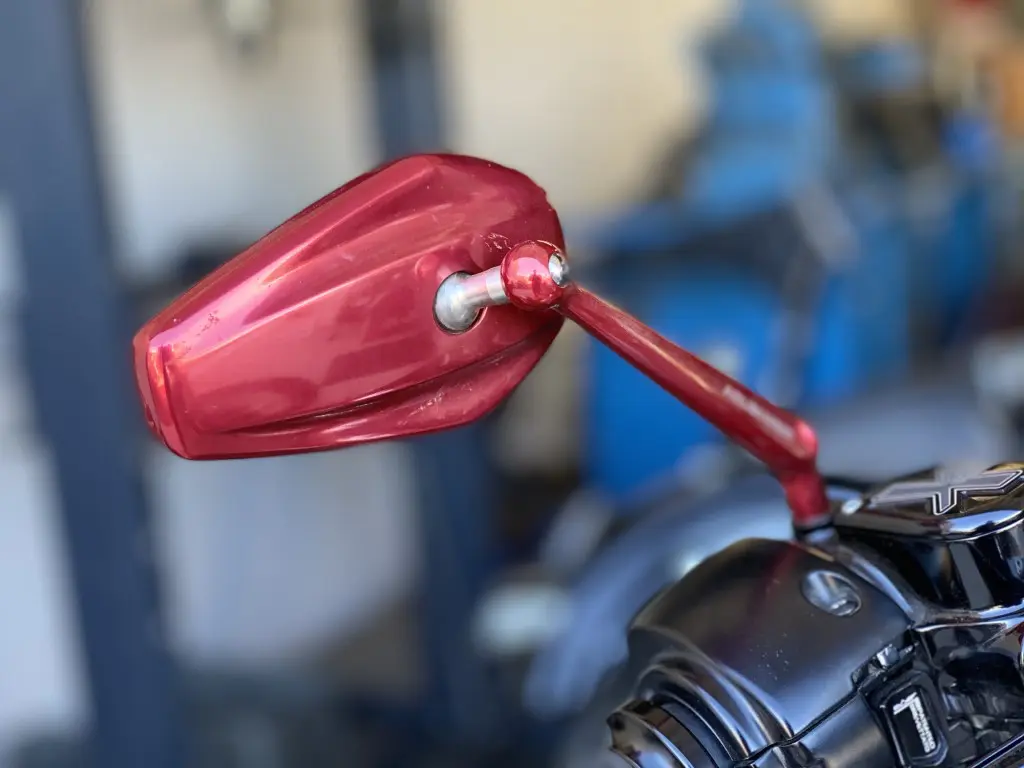 The Arlen Ness Mini Stocker mirrors' head and stem are forged from billet aluminum. Each mirror also comes with heavy duty stainless steel internal pivot hardware. The mirrors are sold separately, but come complete with installation hardware. Moreover, they're available for Harley-Davidson, Metric, and Indian motorcycles.
Once we received the mirrors it took less than five minutes on each side to swap them onto our 2019 Harley Milwaukee Eight-powered Softail. The laser-engraved Arlen Ness Logo and red anodized finish looked great on our bike. However, we really wondered how they worked. After getting them adjusted we also added a dab of blue Loctite to the threads for safe measure. And then we hit the road.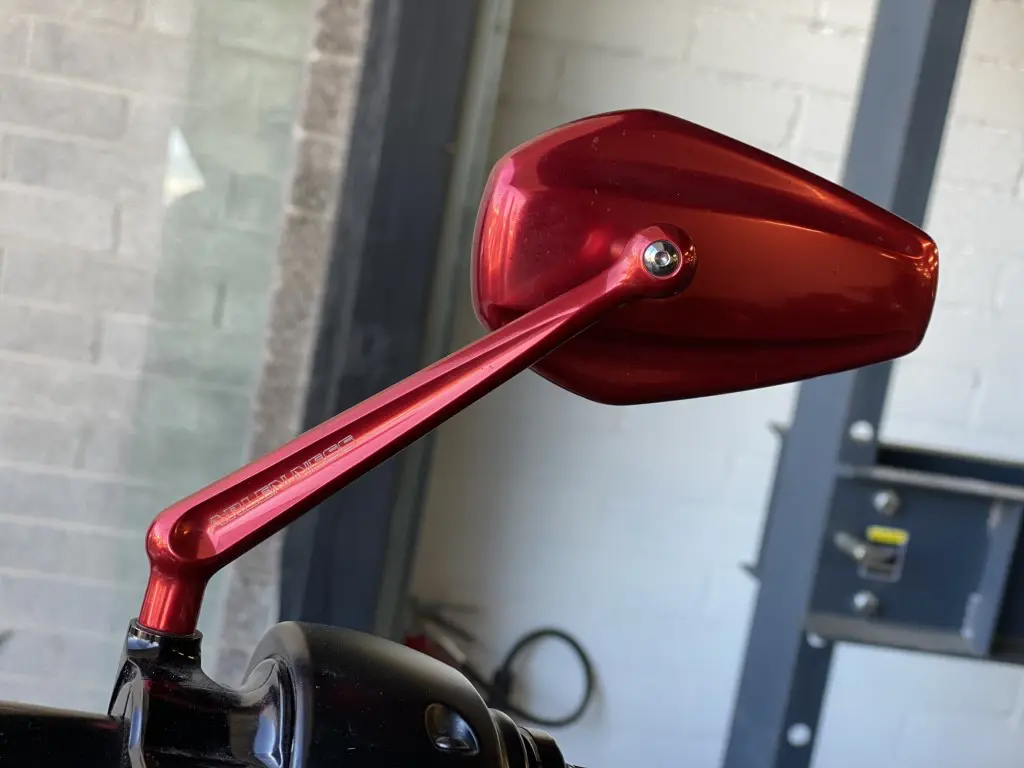 We found that the New Arlen Ness Mirrors didn't vibrate any more than the stock mirrors did. Maybe even a little less due to their lighter weight and beefier attachment points. Once they were adjusted for my height and hunched-over riding stance I found them to work very well. Yes, they are of a compact size, compared to the Stock Harley-Davidson motorcycle mirrors. However, they possess a large enough rear vision area that you can see what's going on in all lanes behind you. Provided that the pair of them are set up properly, of course.
Arlen Ness Mirrors: 3k Miles Later
We've logged nearly 3000 miles on them since the day we bolted them on with zero issues other than cleaning off dead bugs and keeping the mirror faces clean. There's been no fading of the anodized surfaces even through the summer months of beating down the bike in the Arizona sun.
We really like the way these mirrors fit and function. And because of that fact, we have been outfitting all of our V-Twin Visionary test bikes with the Arlen Ness Mini Stocker mirrors. Not only that, they make a bunch of color anodized motorcycle parts to match. You'll see them here.