Harley-Davidson History: The Sport Model
One of the most unusual motorcycles ever produced by Harley-Davidson was the W, or Sport model. Produced between 1919 and 1923, the Sport model is still the object of motorcycle historians' fascination and coveted by collectors.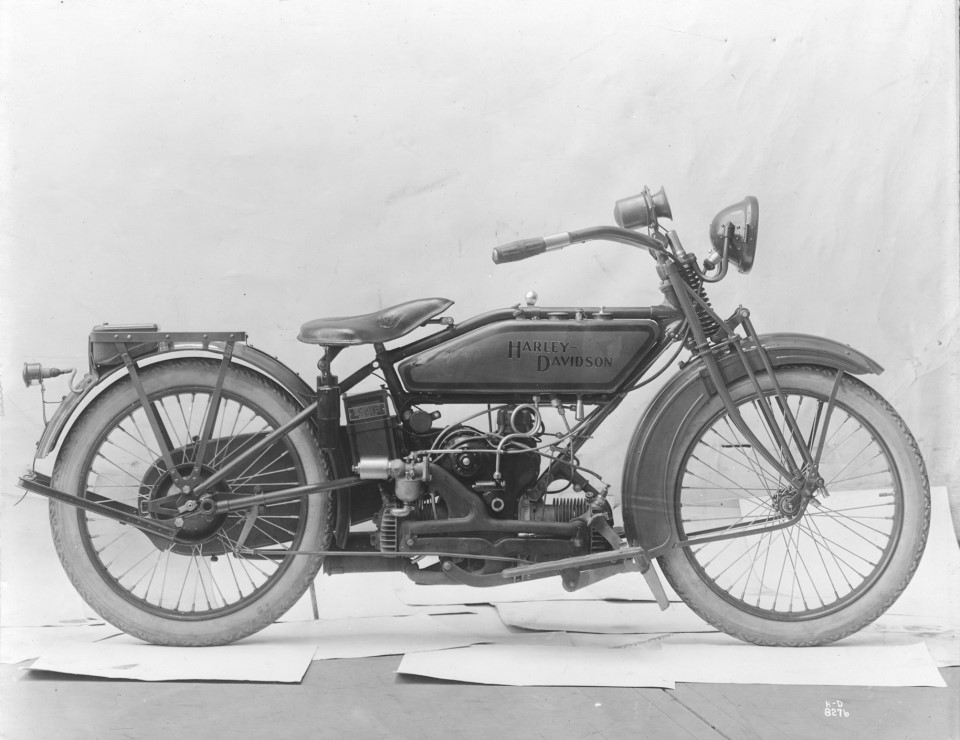 The most notable aspect of the Sport model was the powertrain. The intake and the exhaust shared the same manifold for the purpose of heating the fuel mixture more efficiently than past methods. It had two cylinders like most Harley-Davidson motorcycles of the era, but the Sport model used an opposed inline twin. As one might expect, this resulted in an engine that was in virtually perfect balance when running. As a matter of fact, the old legend has been proven true that when the Sport model was placed in its center stand with its engine running, a nickel could be balanced on its edge on the gas tank and not fall over!
The 600cc engine turned a flywheel that was outside of the crankcase, allowing for a larger diameter, and thus smoother drive. The final drive was a chain that was completely enclosed in an oil bath. The Sport model could also claim to be the first Harley-Davidson motorcycle with an automatic oiling system, a unique front suspension and the first gas tank graphic emblem other than the previous utilitarian "HARLEY-DAVIDSON."
The Sport model was also different in many other regards as well. It was the only Harley-Davidson motorcycle to use its unique gas tank and front fork and the only model to have squared-off, dropside fenders. It was also the first Harley-Davidson motorcycle to utilize a keystone frame, meaning the engine was a structural part of the entire motorcycle.
The End of the Line
The early Sport models were available for $335, and the price actually dropped to $275 in the final year of production. It had always enjoyed greater popularity among European riders. The lack of popularity in the United States was due partly to the relatively low power of the bike. At the same time of the Sport model, Indian unveiled the Sport Scout at a similar price, with considerably more power. However, the Harley-Davidson Sport motorcycle enjoyed a good run in its era.
When the line was closed out in 1923, almost 10,000 Sport motorcycles had been built. It had been the first motorcycle to top Pikes Peak in Colorado, and set the "Three-Flag Record" from Canada to Mexico – a trip that was more than 1,700 miles – in under 65 hours in 1919. The Sport model was a styling triumph and gave the Harley-Davidson engineers some new directions to take future products.
By Bill Jackson, Senior Archivist. Courtesy of Harley-Davidson