Harley-Davidson Refocuses Racing on Dealer Programs
Harley-Davidson harkens its racing program back to its roots for 2021. How? By offering support to its entire dealer network via contingency programs.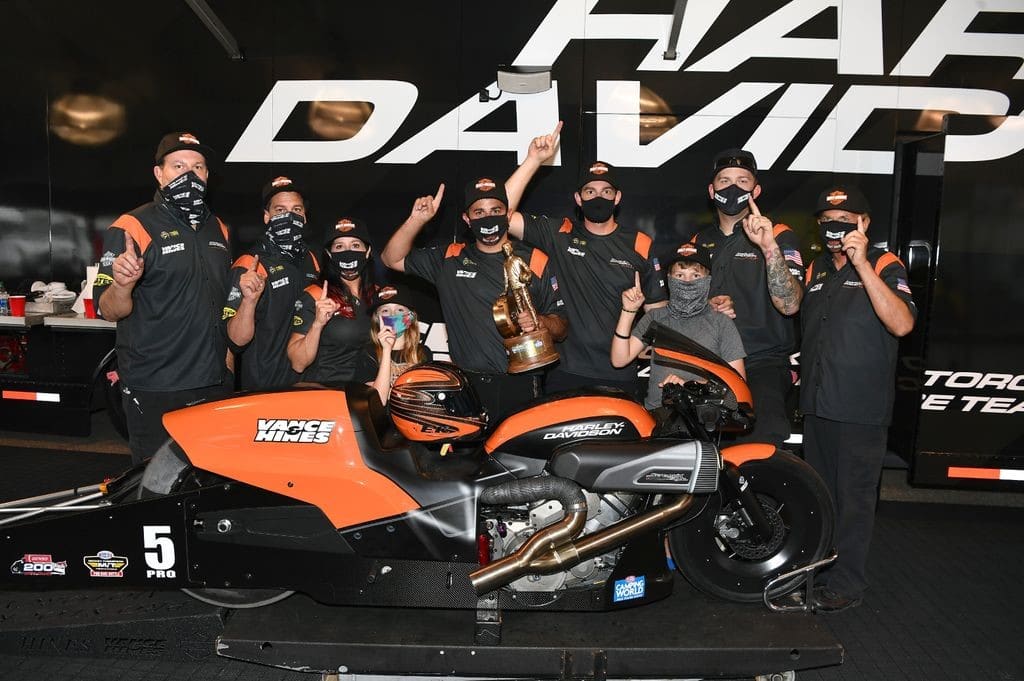 "Harley-Davidson's heritage is rich with racing lore and legacy. Throughout our brand's history, Harley-Davidson dealers have been the cornerstone of our racing programs," said Jon Bekefy, general manager of Brand Marketing. "We are excited to continue to support the XG750R racing motorcycle and NHRA Pro Stock Motorcycle efforts through our dealers."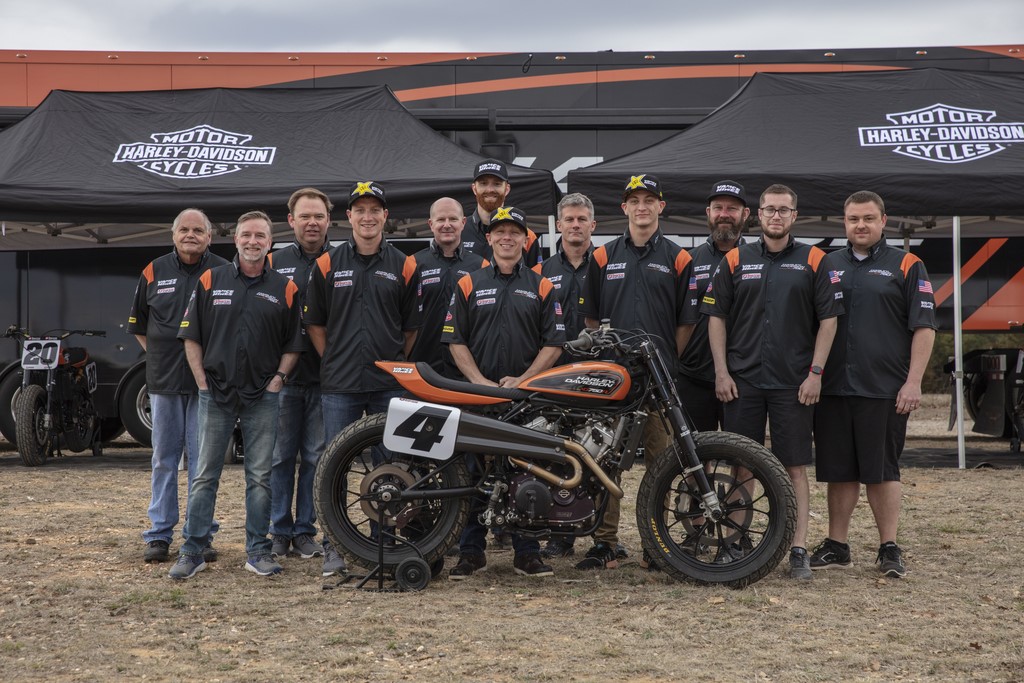 As it leans into a more grassroots approach, Harley-Davidson also thanks the Vance & Hines organization, the riders, team members, and every individual involved with the Screamin' Eagle/Vance & Hines NHRA Pro Stock Motorcycle and American Flat Track (AFT) team efforts. Their passion, commitment, and expertise for over a decade of winning competition and championship titles made those things possible.
The Screamin' Eagle/Vance & Hines NHRA Pro Stock Motorcycle team has been wildly successful. Over the last 18 season it's generated 107 wins and 10 championships. Thus proving to be one of the most successful programs in the history of the sport. Additionally, Vance & Hines also helped usher a new era of flat track competition. They did that through developing the Harley-Davidson XG750R SuperTwins and Production Twins motorcycles. They earned a championship in AFT Production Twins for the 2020 season too. Vance & Hines also continues manufacturing and supporting sales of XG750R SuperTwins and Production Twins bikes to qualified teams.
In a return to the foundations of Harley-Davidson's racing efforts, the company will refocus efforts by offering support dealer racing programs in 2021. This includes the development of contingency programs for AFT. Harley-Davidson is already committed to supporting Latus Motors Harley-Davidson as they campaign their XG750R in the AFT SuperTwins series.