Harley-Davidson x Neighborhood Collab on Moto Inspired Apparel
Legendary motorcycle maker Harley-Davidson and renowned streetwear brand Neighborhood have teamed up for a limited collaboration. It launches on November 19, 2022.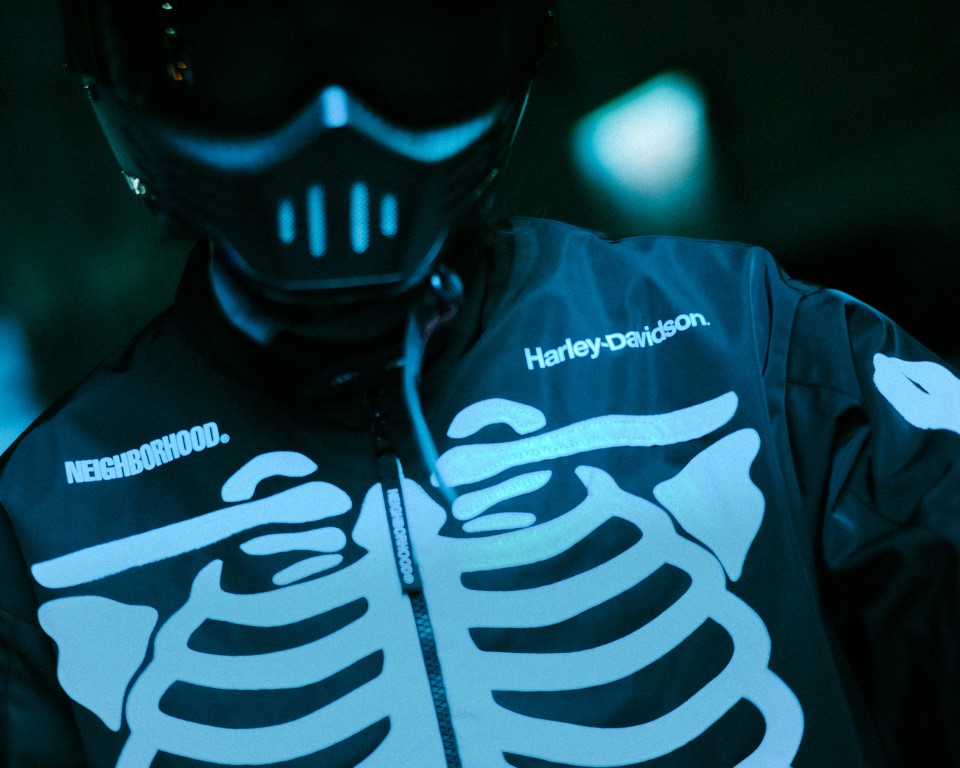 Neighborhood, started in 1994 in Tokyo, Japan, was originally conceived as part of founder Shinsuke Takizawa's motorcycle enthusiast interests. Neighborhood's mix of luxury construction standards, and classic utilitarian and subculture aesthetics made the brand a cornerstone of modern streetwear. With shared interests in motorcycling and focus on craftsmanship, Neighborhood x Harley-Davidson is the new iconic duo.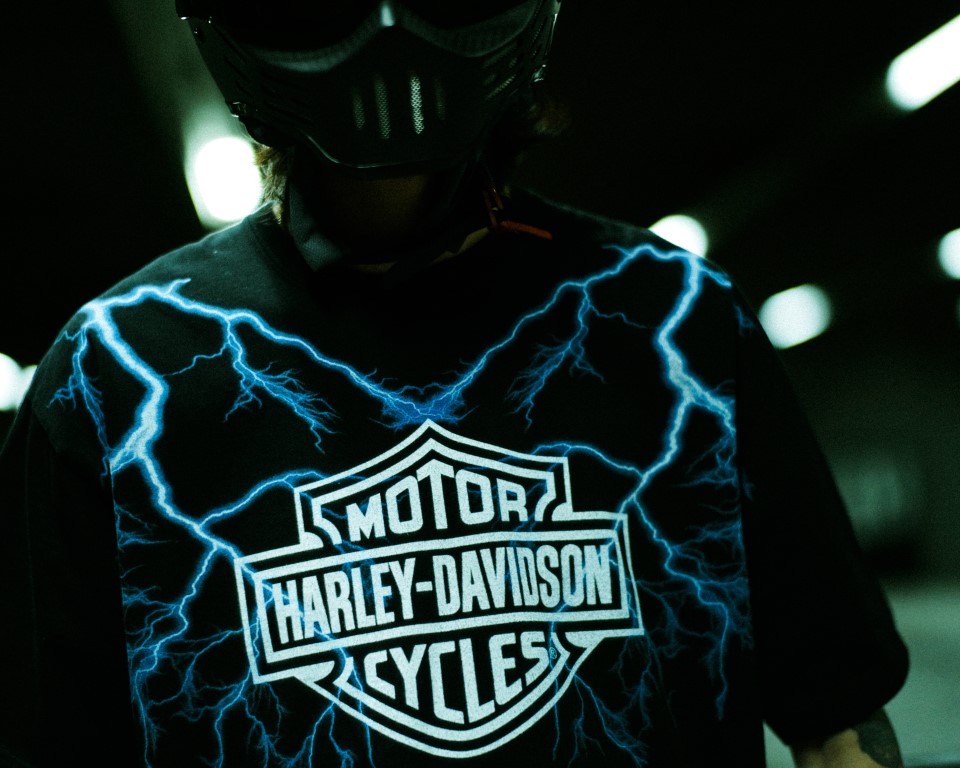 The collaboration fuses the heritage logos of both brands in motorcycle culture inspired style with the perfect touch of streetwear ease and comfort. Comprised of sweatshirts, longsleeve and shortsleeve t-shirts, a lightweight racing jacket and a handful of accessories (hats, mug and sticker pack), each style features both brands' logos with lightening graphic details and skeletons.
The Neighborhood x Harley-Davidson collection launches November 19th at neighborhood.jp and h-d.com/neighborhood. You'll also see it at ComplexCon in Long Beach, CA where the brands will have a collaborative space Nov. 19-20.