Harley-Davidson XR750 Turns 50
The Harley-Davidson XR750 turns 50 this year and unlike the rest of us, it won't be needing a colonoscopy. No camera up the butt. Which isn't to say cameras won't be involved in the party; 2020 H-D factory race bikes feature its Jet Fire Orange for the season. So all those Super Twins and Production Twins bikes, along with the Harley-Davidson Screamin' Eagle/Vance & Hines NHRA Pro Stock motorcycles, sport the color. So do the team haulers, uniforms, and branded accessories. Any shot you see of any of the above will, in a way, be a little nod to the XR750.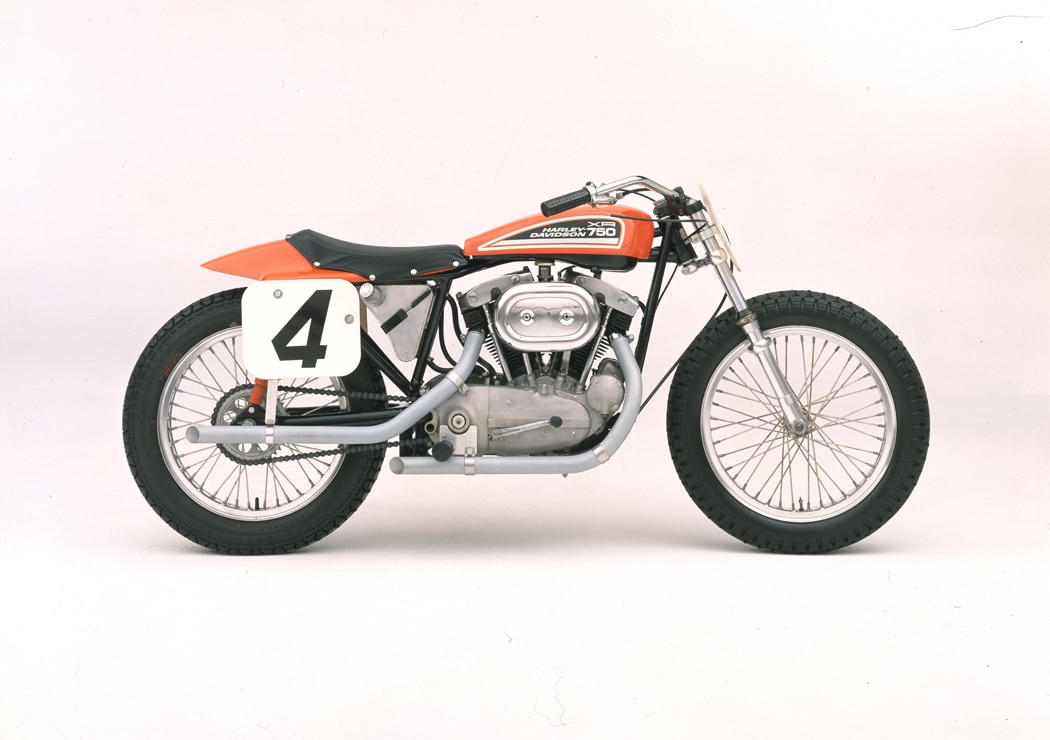 The 2020 season marks the 50th year since the debut of the XR750 and a dynasty unmatched in the world of motorsports. From 1972 to 2008, the XR750 kicked so much ass it caused a shortage of ass to kick. Rumor even has it that in 1974 President Ford opened up the National Ass Reserves to avoid a crisis. All cheekiness aside, it's still beloved among the American Flat Track (AFT) paddock to this day.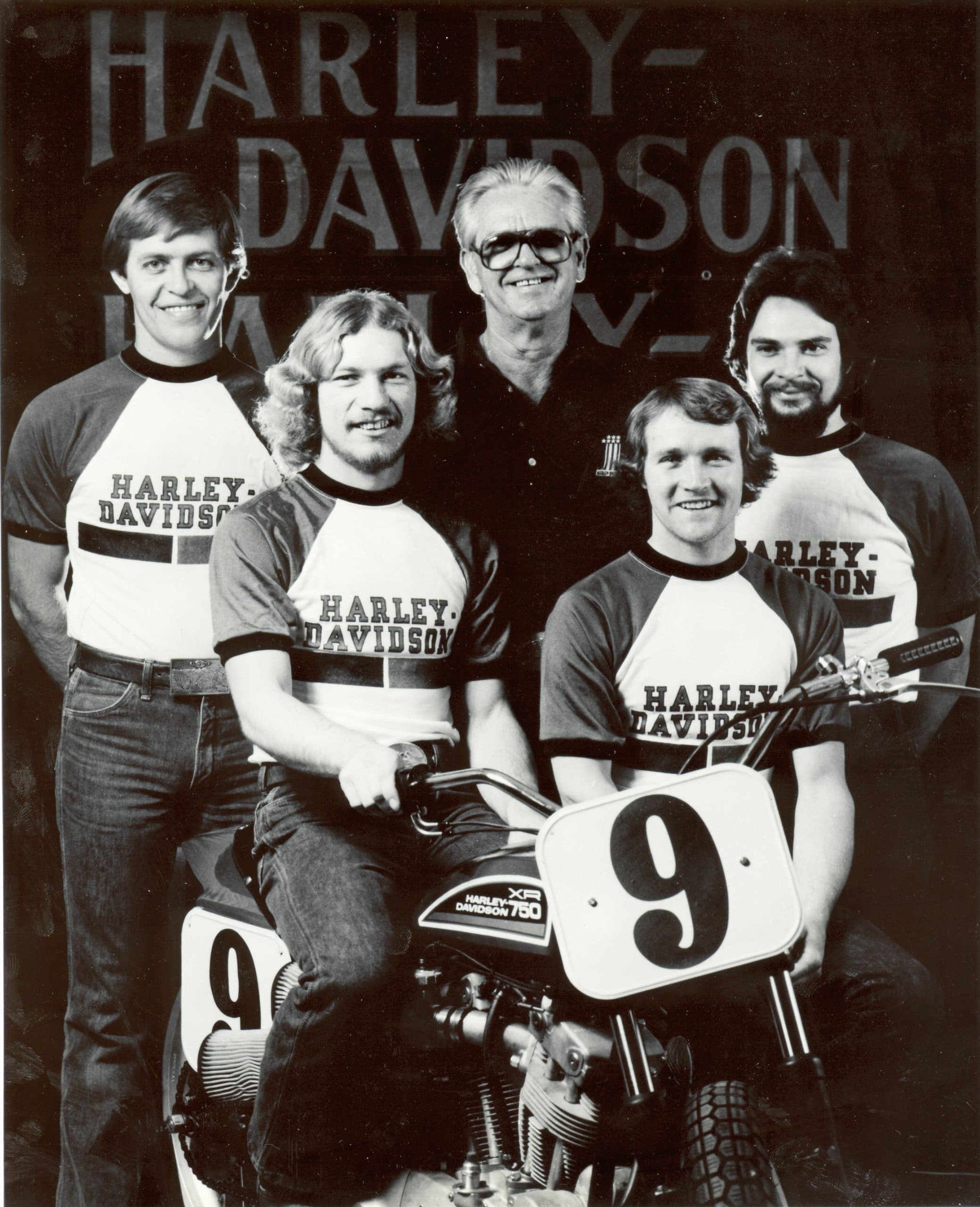 Using a Harley-Davidson Sportster-based engine, the first XR750 had modified cast-iron heads and cylinders, a magneto instead of a generator, and had improved oiling. That didn't work nearly as well as was hoped. In 1972 a new, more powerful all-aluminum alloy XR750 engine was introduced. And for the next 36 years, its name instilled fear in all who opposed it. Between 1972 and 2008, the XR750 won 28 of 37 AMA Grand National Championships. The motorcycle racked up more wins than any other motorcycle in AMA racing history and earned the description of being the "most successful race bike of all time."
Not only was the Harley-Davidson XR750 a champion, it was also a star. It was the bike-of-choice for another legend: Evel-FN-Knievel. At the height of his exploits, Evel Knievel jumped the XR750 over any and everything he could.
From 1970 to 1976, the most famous daredevil in human history leapt to glory over and over on the same motorcycle that legends like Mert Lawwill used to conquer the world of racing. Both inspired a whole new generation of riders in the process.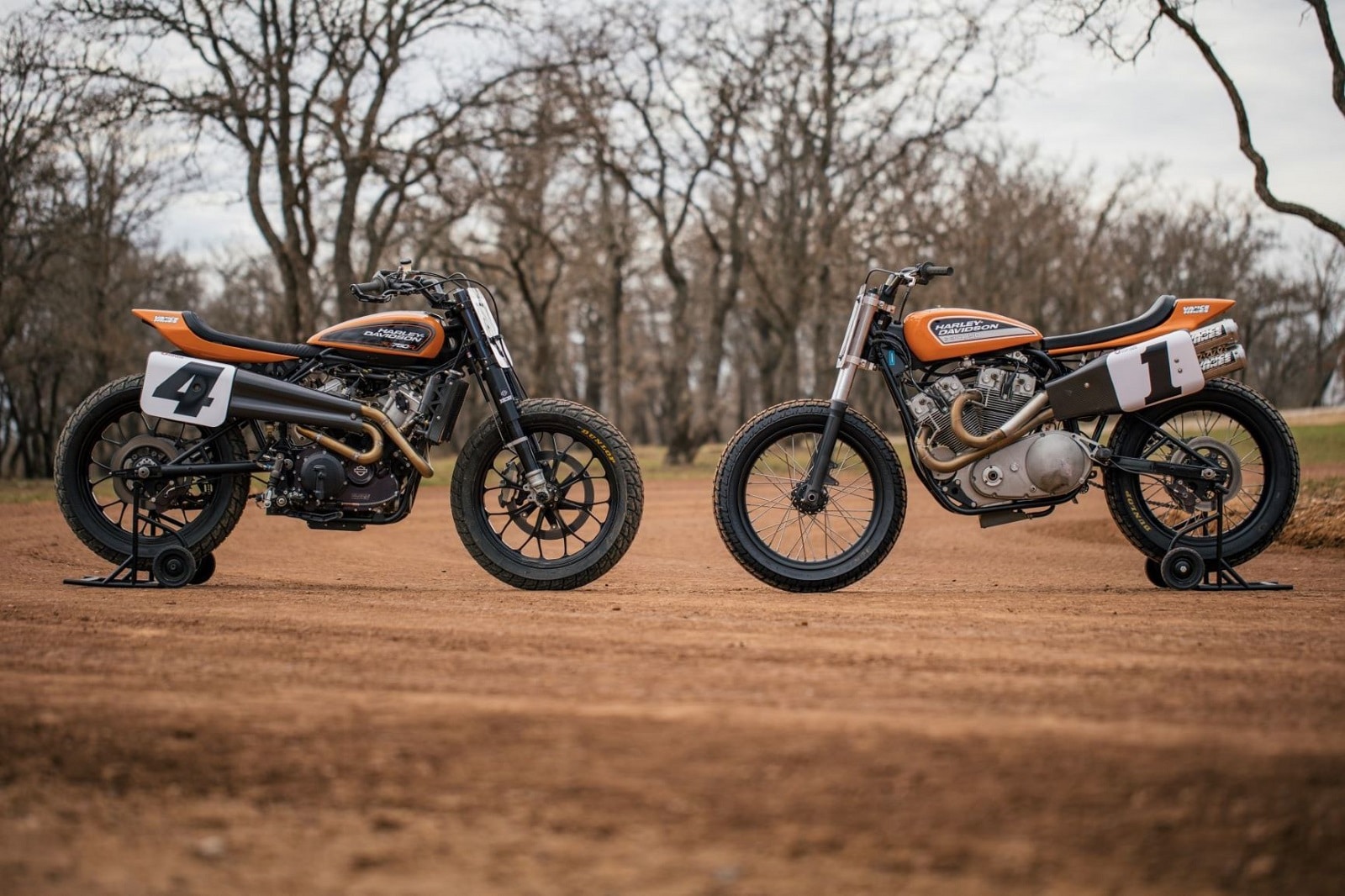 Full details on the Harley-Davidson Factory Flat Track team can be found here.
The Harley-Davidson Factory Flat Track Team competes on the entire 18-event AFT SuperTwins schedule in 2020. The series starts March 14 with the Daytona TT at Daytona International Speedway.