Hart Luck ODI Grips | Install How to
We installed a set of Hart Luck ODI grips on our project Mega Motor Bagger before heading out to Daytona Bikeweek last month. So far we have found installation easy, they stay locked-on, and pack a very comfy feel.
You can nab a set of Hart Luck ODI grips not just for Harley-Davidson baggery but for Indian Motorcycle touring bikes also, like this set below.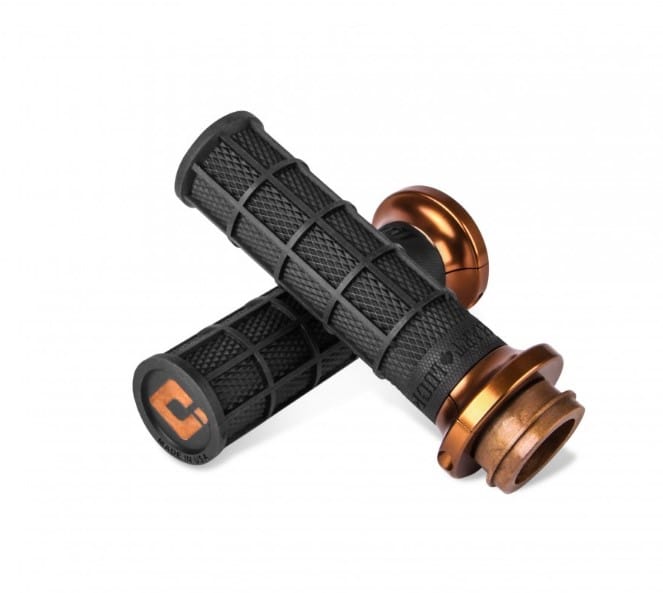 ODI and Hart Luck developed this moto-inspired Full-Waffle design to provide improved comfort. They do that by reducing vibration while also offering exceptional traction and control in severe riding conditions. The ODI genuine Lock-On technology provides a very secure mounting system while also allowing easy installation and removal.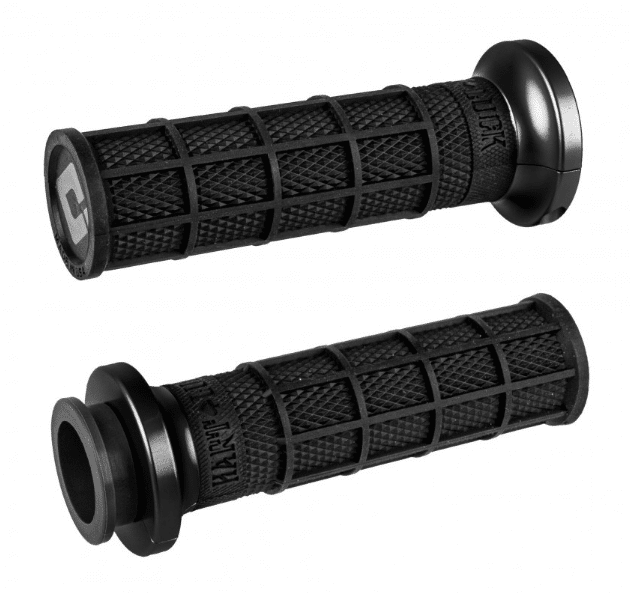 Each set is also manufactured with an in-molded throttle tube specific to your model. The proven billet-aluminum clamp system comes in anodized colors to match the components on your custom build.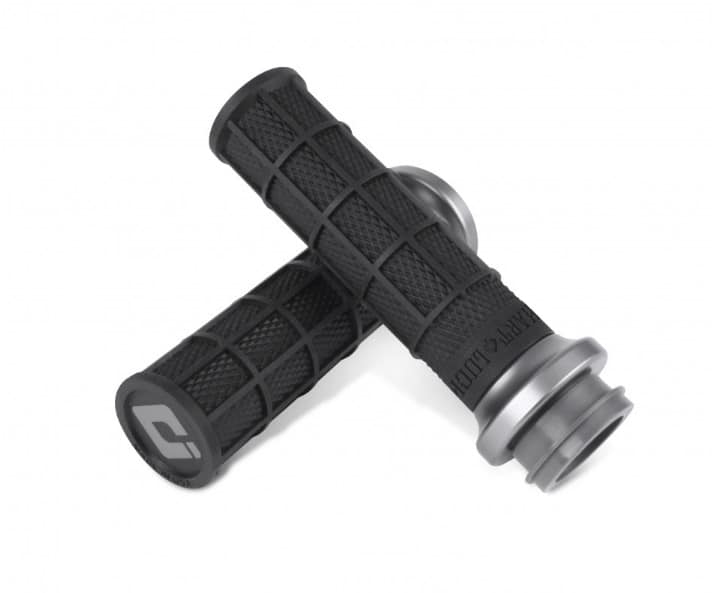 Pick up a set for your American V-twin motorcycle right here. ODI Grips also has you covered for playing in the water, dirt, or snow, too.