Legend Suspensions AXEO Front Fork Cartridges
Legend Suspensions designs their suspension products within the framework that about 80% of the handling and control of the motorcycle comes from the front suspension and about 80% of the ride quality comes from the rear suspension.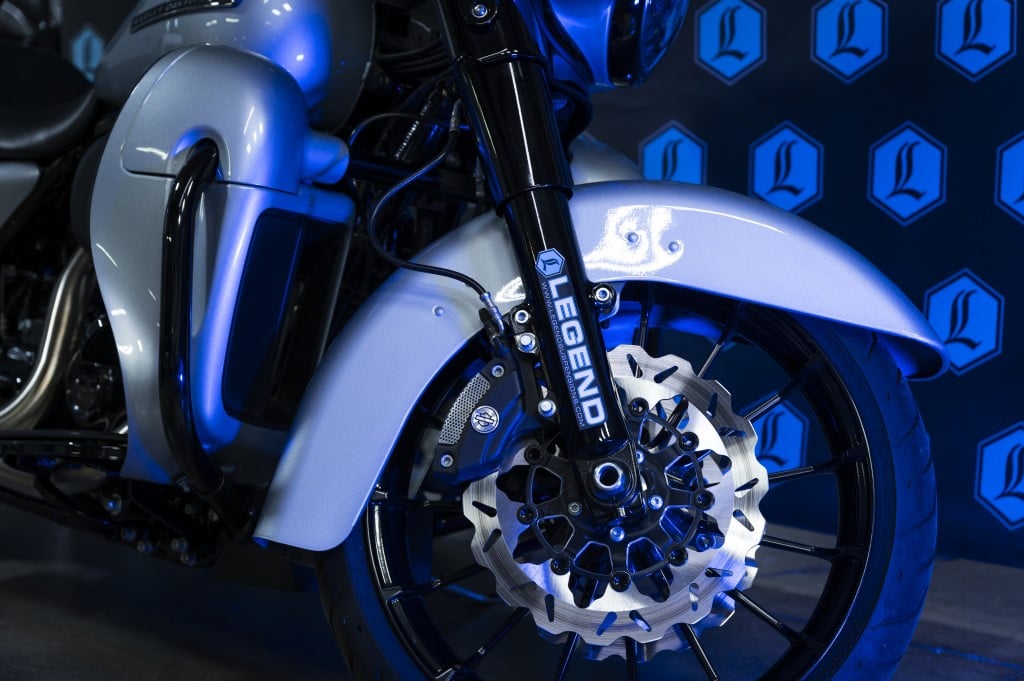 Keeping this in mind, the company designed their AXEO Front Fork Cartridges toward improving the handling capabilities of the motorcycle. The rear suspension products, whether it be air ride or coil shocks, focus on improving how the ride "feels." When used together, Legend Suspensions products work in unison and complement one another for improved ride quality and handling. Thus, the parts achieve a balanced chassis.
Legend Suspensions customers that have installed the AXEO's also state that they've never felt the front end of their bike feel so stable, secure, and positive.
AXEO front end kits include two identically built cartridges with uniquely designed floating pistons that separate the oil filled damper chamber from a nitrogen chamber. This floating piston acts as a load sensing component. It allows for a nice comfortable ride while the suspension is traveling over normal road conditions where you're using the first couple inches of stroke.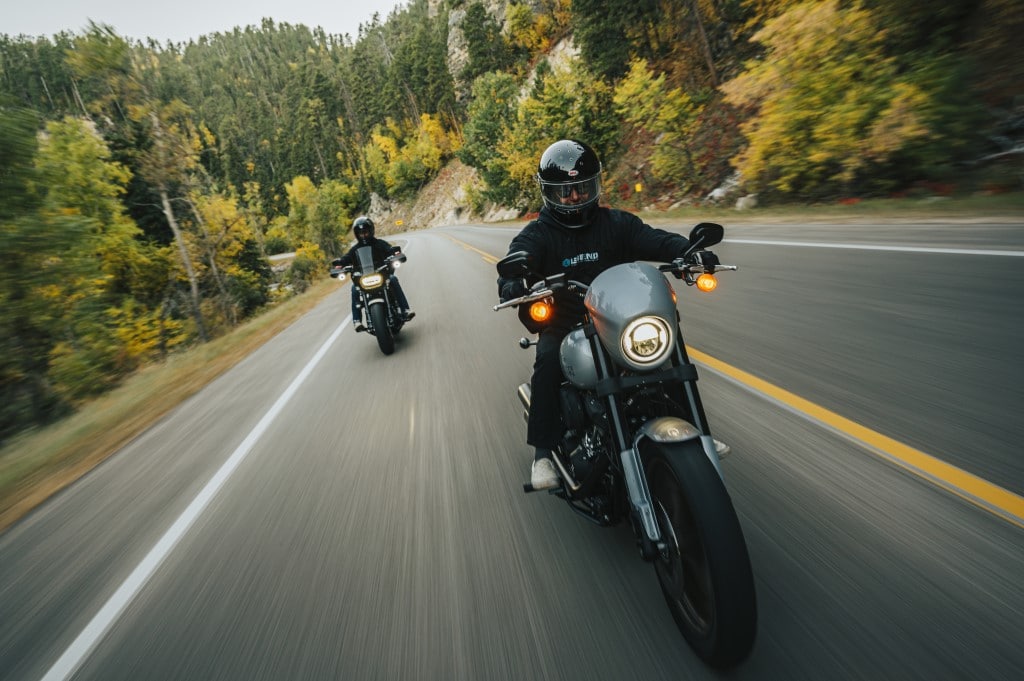 Legend Suspensions AXEO Explained
When the fork travels into the third and fourth inches of travel due to high-speed cornering, hard braking, or extreme road hazards the floating piston engages, providing extra bottoming resistance. This is due to the velocity at which the fork is traveling and the fact that the damper piston cannot keep up with demand to flow oil through the piston and shim stack. The difference in pressure forces the floating piston into the nitrogen chamber. In turn, that compounds the pressure and reduces the bottoming effect. The other benefit is that the nitrogen pressure assists the springs to return the front end back to the extended position. Thus it keeps the front wheel firmly planted on the road and the chassis back to the proper ride height.

See the full line of motorcycle suspension products here.