HHI Intros Dominator Mid-Control Conversion Kit for Baggers
The new HHI Dominator Mid Control Conversion Kit for Harley-Davidson baggers is compact and lightweight with bulletproof controls that deliver outstanding performance and additional ground clearance for aggressive riding.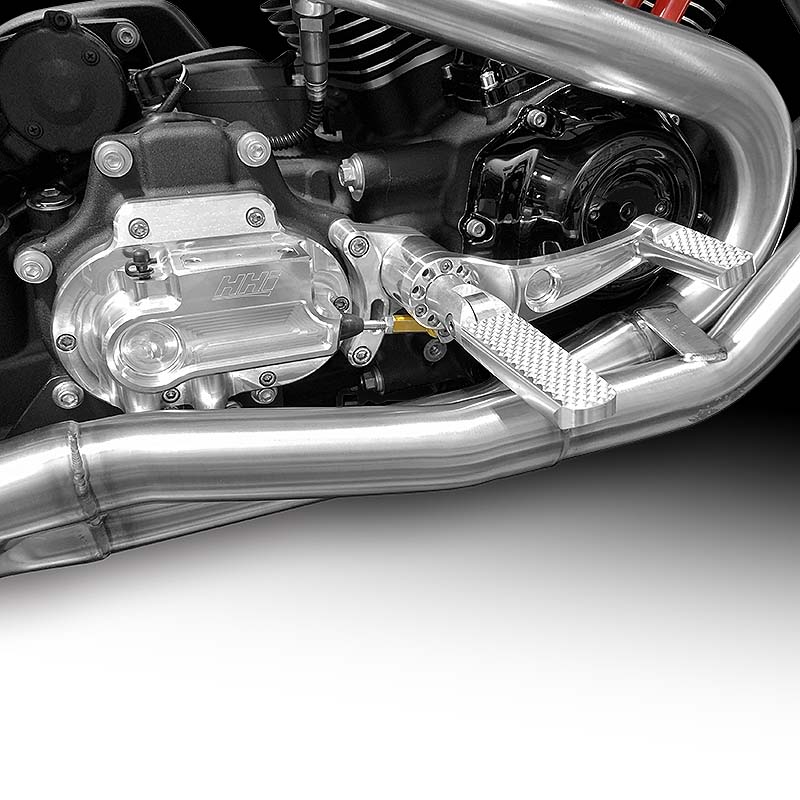 The new Dominator kit fits all 6-speed Harley-Davidson Touring Models. It also comes in Machine, Black & Inca, or Gold finish. Manufactured of 6061-T6 Billet aluminum, the Dominator's shifter side features an HHI ball bearing design with stainless steel shaft. It also sports multiple point alignment for quick, reliable shifting. The brake side features an integrated brake master cylinder with a custom transmission side cover providing a compact efficient installation.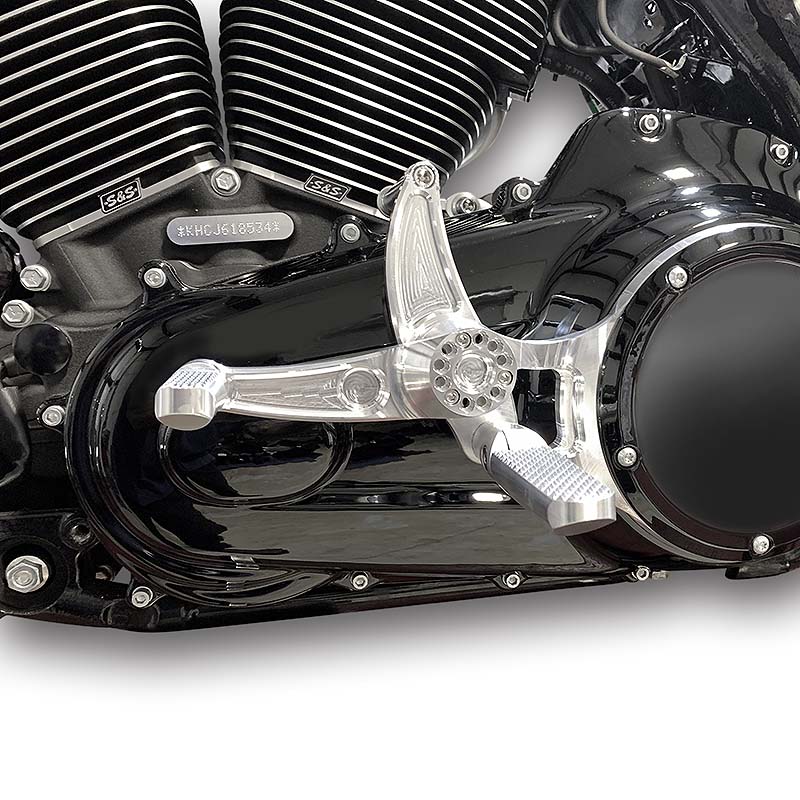 This new patent pending HHI design eliminates the stock or remote mount master cylinder. It also doubles as a unique ground-up custom-designed solution.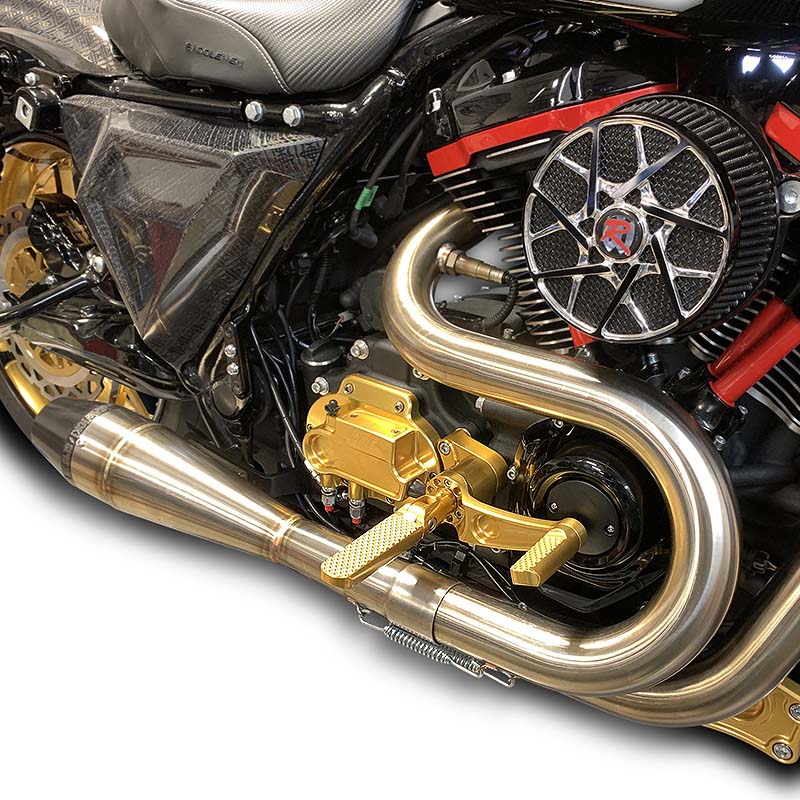 Due to the fitment of the new mid-control conversion kit, installation is limited by exhaust design. The HHI Mid Controls will not fit any stock or similarly designed exhaust system. Several exhaust makers are now offering a 2-into-1 mid-control-specific exhaust system. These control kits work with both cable or hydraulic Touring Bike clutch applications. Each kit also includes a set of new aggressive HHI custom knurled pegs. See all the cool Hawg Halters Inc parts for your Harley-Davidson here.