Many of us are familiar with HK's fine line of firearms but the company also lends its name to some very high quality blades, like the Fray. Hogue is the exclusive maker of knives for Heckler & Koch® Knives and both are thrilled to reveal the paracord wrapped Fray to fixed blade enthusiasts. Comprised of 154CM steel, the Fray is intended for strenuous outdoor cutting activities. Lead engineer Brian Zelus elaborated, "Our goal was to create a useable, no-nonsense cutting tool. Knife ergonomics, along with a quality retention sheath, were the most deliberate engineering aspects of the Fray. Balancing appearance, function, and precision machining were critical to the design process. Perfection does not happen without extensive research and development."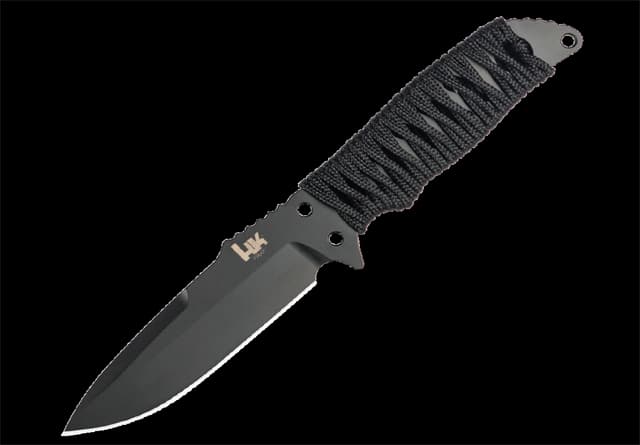 The Fray offers a lifetime of use with supreme comfort to boost cutting power and reduce fatigue. Both tanto and clip point styles come with thumb ramp jimping and an integral finger indent. The tail end of the grip also features added jimping for traction when used in an ice pick hold. A 1/8" thick paracord wrap weaves through tactically placed slots in the knife frame. Paracord can be used for lashing and has a multitude of survival uses varying from hunting to first aid.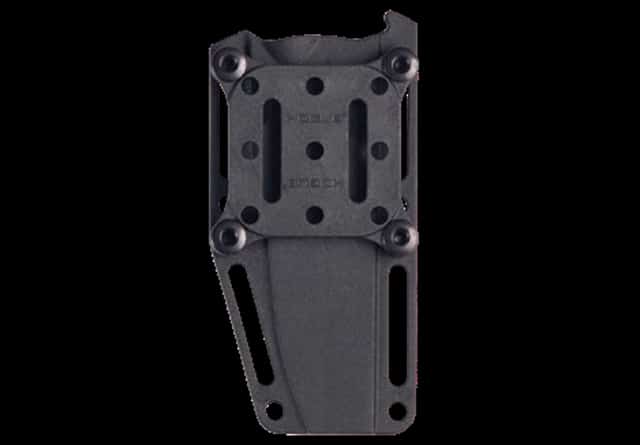 For those desiring additional security, the retention sheath is also Tek-Lok™ compatible.
HK Knives are manufactured by Hogue Knives using the finest materials and strictest industry standards. Every Hogue knife is made in the USA and is backed by three generations of engineering expertise. For more information, please call Hogue directly at 1-800-438-4747 or visit the company website.