Indian ClimaCommand Motorcycle Seat
The Indian ClimaCommand sounds like Dr Evil's latest weather control satellite but it's actually a cool new motorcycle seat. It features new technology geared to improved rider comfort through a patent-pending system that delivers superior cooling in warm weather.
The all-new ClimaCommand Classic Seat delivers both heating and cooling to riders and passengers and raises the bar for cooling thanks to three key elements. First, proprietary thermoelectric module that pumps heat away from the rider. Second, a patent-pending ducting system for cooling the thermoelectric module. Third, graphene, a highly conductive and flexible material that optimizes the distribution of heating or cooling while maintaining superior comfort
Indian Motorcycle says its thermoelectric technology is more effective than the automotive market standard of HVAC convection systems. A critical performance benefit of the ClimaCommand technology is that it actually produces a surface that's cold to the touch, rather than merely pushing cool air through perforations in the surface in the manner that HVAC system offerings operate.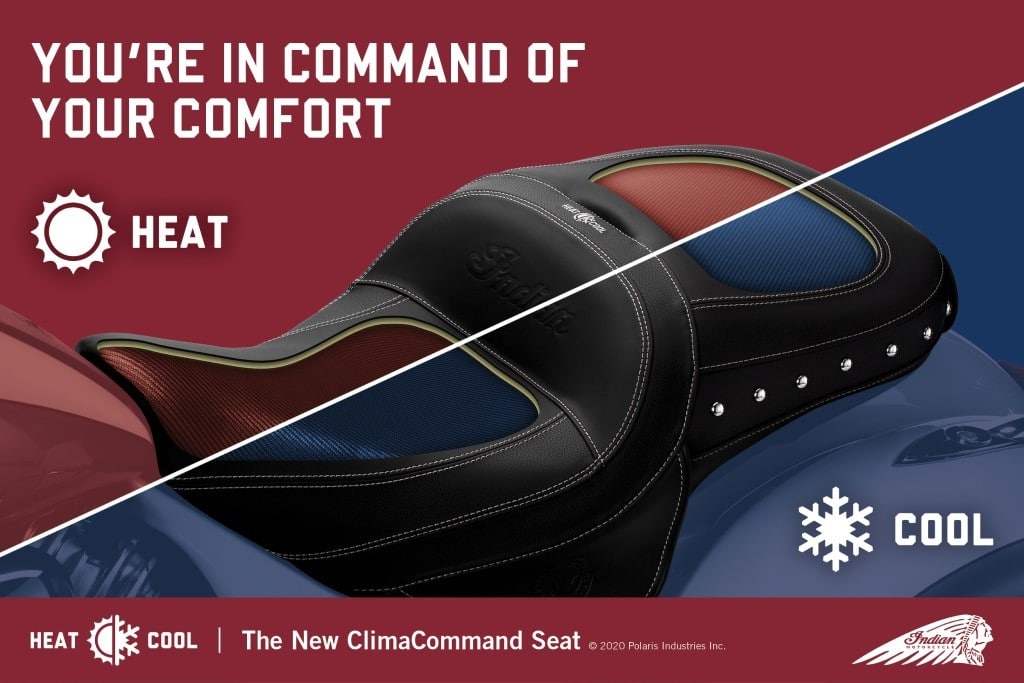 Cold Comfort
The Indian ClimaCommand Classic Seat delivers comfort for Thunderstroke models. Independent rider and passenger controls (low, medium, high) grant command of heating and cooling levels. With no perforations, the seat's vinyl cover is highly durable as well as water and UV-resistant. Give passengers more comfort with Armrest Pads and a Trunk Backrest Pad. Both pair with the new ClimaCommand Classic Seat.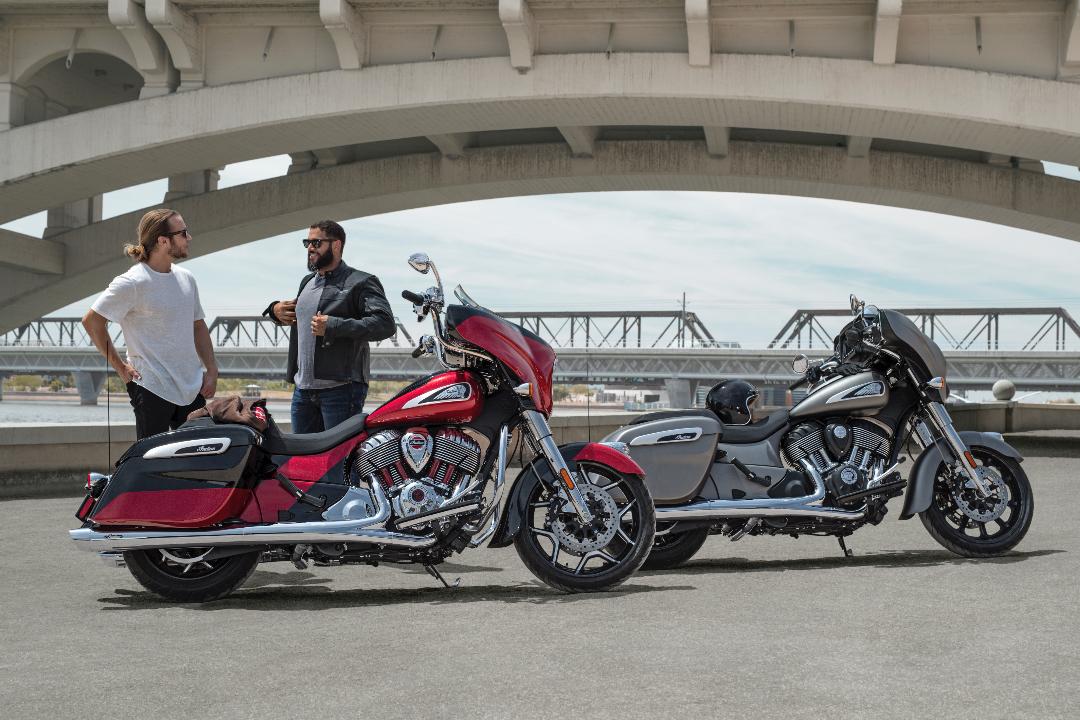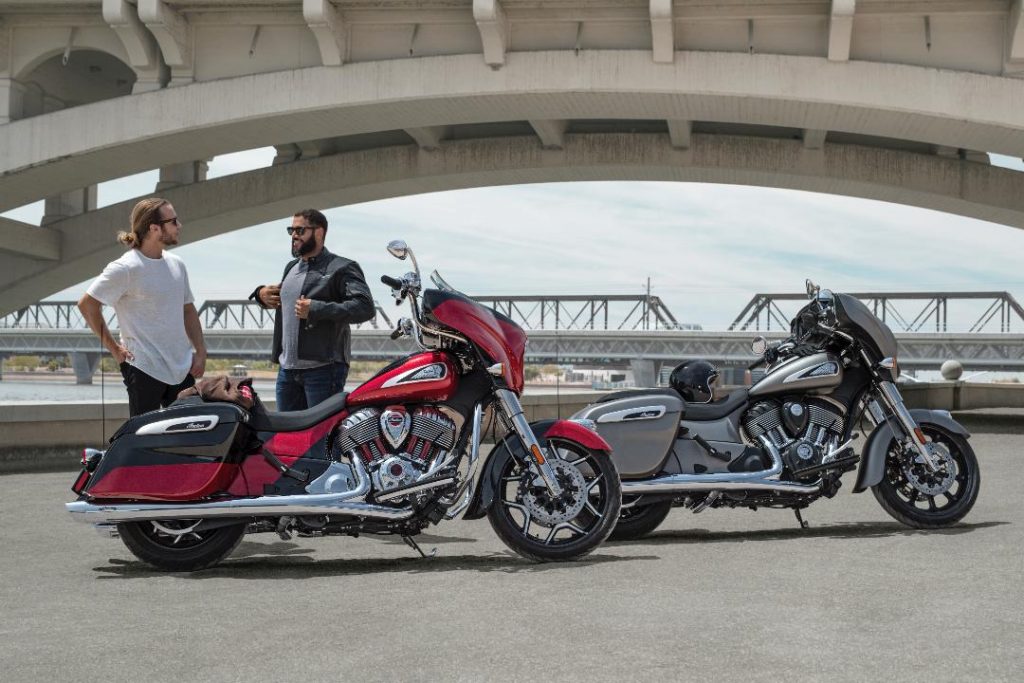 Note that the ClimaCommand Classic Seat is not Ride Command-integrated. However, Ride Command-integrated versions of the ClimaCommand Seat are on the way for the 2020 Chieftain and Roadmaster later this year.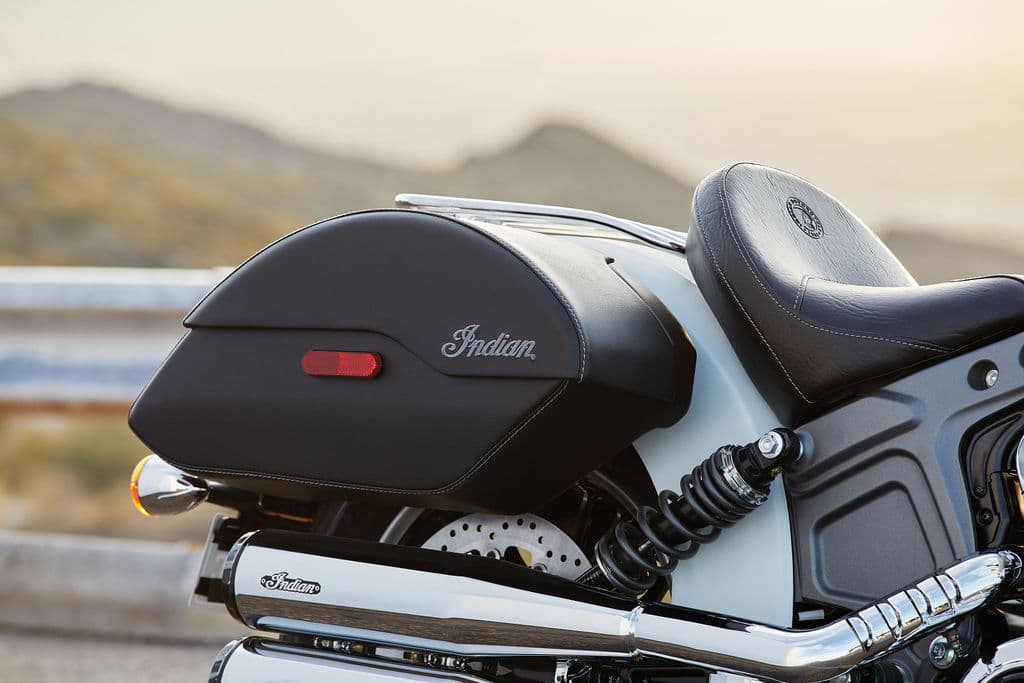 Additionally, Indian Motorcycle introduces new parts and accessories for Scout and FTR 1200 models. New Semi-Rigid Scout Saddlebags allow Scout riders to pack for the long haul, while FTR 1200 riders can select from high or low mount carbon-fiber Akrapovič exhaust options, several new airbox tank cover options, new billet aluminum Rizoma mirrors, and a carbon fiber nacelle to enhance the high-performance design of the FTR 1200.
Riders can learn more at IndianMotorcycle.com or on Facebook, Twitter and Instagram.