Indian FTR750 Sweeps Podium at Charlotte Half-Mile
Indian Motorcycle Racing FTR750 dominated the podium at the Charlotte Half-Mile. Indian Motorcycle Privateer Jeffrey Carver Jr. surpassed Wrecking Crew riders Jared Mees and Briar Bauman, taking home his first win of the season. Mees and Bauman finished second and third, respectively, as they battle for the 2021 AFT SuperTwins Grand National Championship.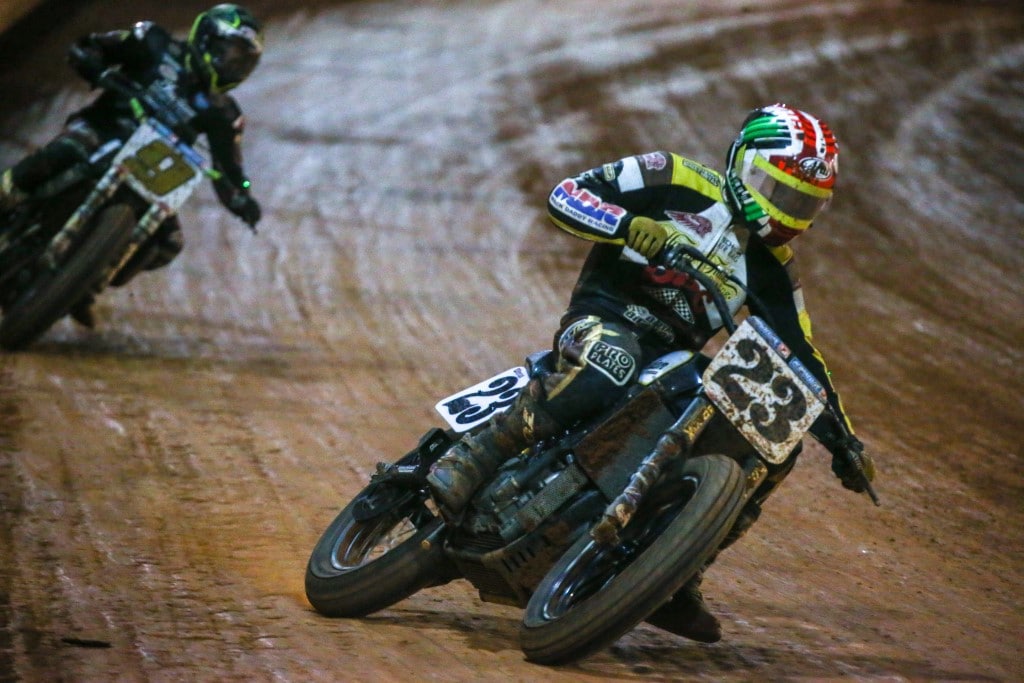 At the outset of the flat track race, Mees and Bauman separated themselves from the pack. They seemed well on their way toward a head-to-head finish. However, a red flag came out and forced a staggered restart. While Mees and Bauman exchanged passes through nearly every turn, Carver overtook them. Though Mees remained intent on capturing his third-consecutive win, Carver successfully fended him off. The second place-finished proved vital to Mees' season. It brought him to within nine points behind the reigning-champion Bauman in the season points standings.
Mees has a firm grasp of second place with 264 points and is within striking distance of first. Additionally, Bauman sits atop the leaderboard with 273 points on the year. Indian Motorcycle Privateer Sammy Halbert remains in third with 207 points.
The 2020 American Flat Track season concludes on October 16-17 at the Progressive AFT Finale Doubleheader at Daytona International Speedway. For more information on Indian Motorcycle Racing, visit IndianMotorcycle.com and follow along on Facebook, Twitter and Instagram also.