New Pro Peg Series: Pro-One Performance
The new Pro Peg Series of footpegs for Harley-Davidson by Pro-One Performance Products offers a sleek and modern design for comfort and performance. These new foot pegs come in two distinct renditions with four different finish options. These renditions include a unique Moto Style Peg and BMX Mini Floorboard.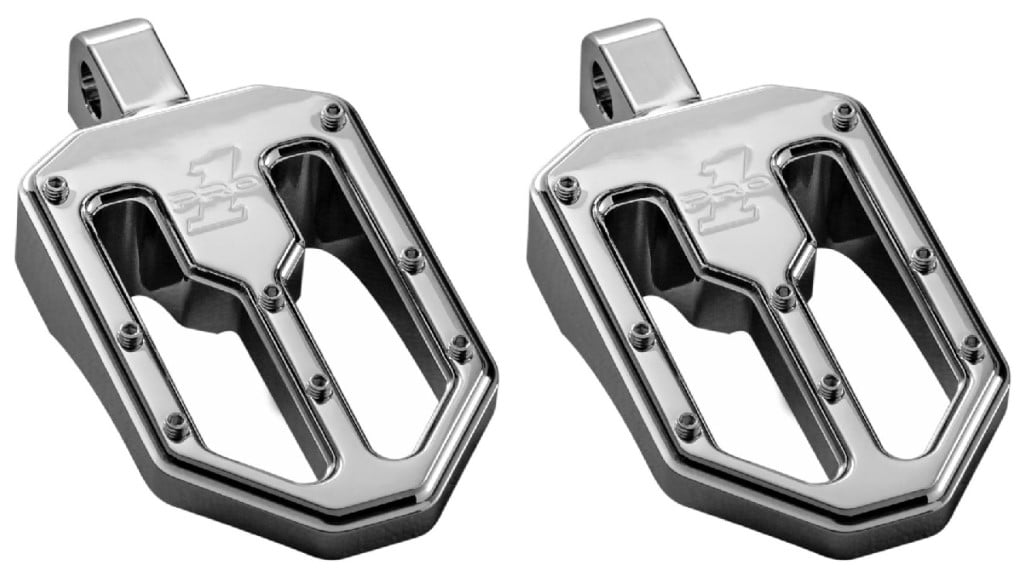 Pro-One CNC machines each set from 6061 billet aluminum. Pro Peg kits have a male mount configuration Clevis with 3/8-inch mounting hole.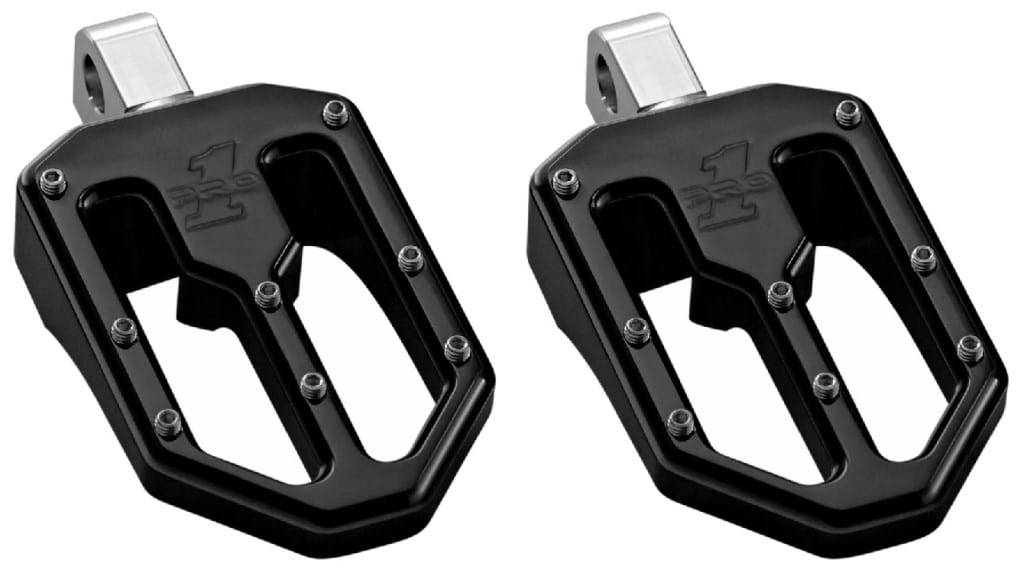 They pack traditional BMX style traction pins providing added grip and adjustability. The pegs are supplied with M4-8mm set screws. Each Moto Peg measures – 2.25 inches wide and 3.5 inches long, not including Clevis.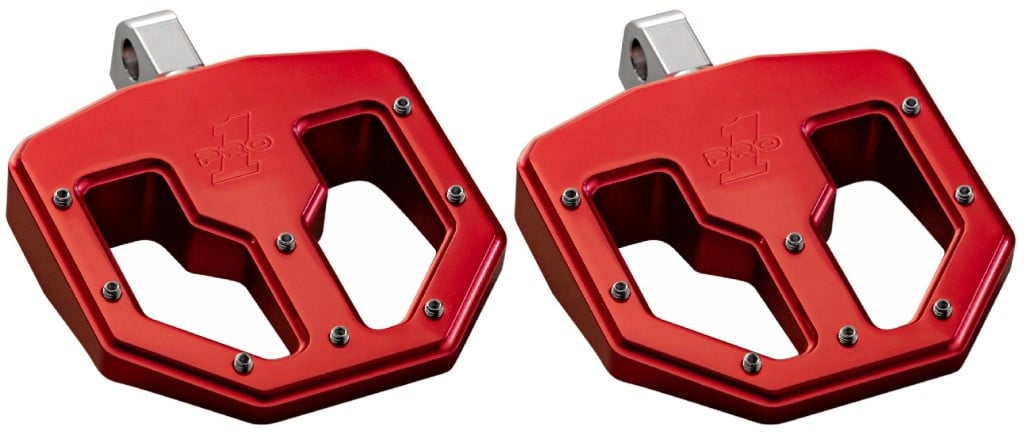 BMX Mini Floorboards measure 3.75 inches wide and 3.75 inches long (also not including Clevis. Kits are available in gold (Titanium Nitride), chrome, black anodized, and red anodized finishes. Note that the kit does not include mounting hardware. You'll find the Pro Peg Series and more custom motorcycle parts on the Pro-One website.