Indian Motorcycle Racing, Briar Bauman Nab AFT Supertwins Grand National Championship
Briar Bauman and Indian Motorcycle Racing closed out a terrific season this past weekend at the Progressive AFT Finale Doubleheader at Daytona I and II. The pair of events saw the Wrecking Crew rider repeat as AFT SuperTwins Champion. Entering the weekend with a slim lead over fellow Indian Motorcycle Racing teammate Jared Mees, Bauman was able to fend off the former five-time grand national champion to earn the No. 1 plate for the second consecutive year.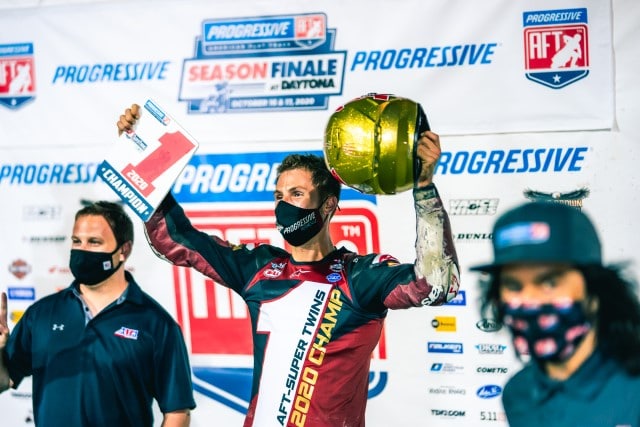 Mees came into the first leg of the doubleheader on Friday just nine points back of Bauman and had every intention of closing the points gap to put himself in position on Saturday to reclaim his throne. Bauman was reluctant to give up any ground and took control of his own destiny, placing second and needing only an eighth-place finish in the second of the two races to complete his repeat bid.
The AFT Finale at Daytona II on Saturday was met with inclement weather which caused numerous delays to the evening's proceedings. This only made things that much more difficult for Bauman, who was looking to clinch his championship, and Mees who was looking to mount a comeback. Both riders showed their championship grit amidst the conditions and found themselves in the hunt down the stretch of the main.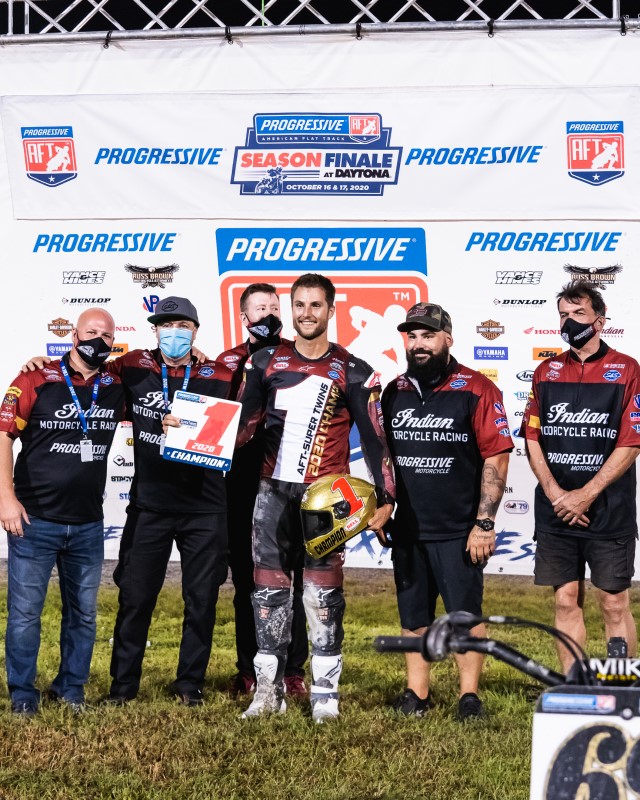 With Indian Privateer Brandon Robinson seizing control early and throughout, Mees' best shot for a potential title win was to overtake Robinson and hope for a mistake on Bauman's part. Mees fought hard and maintained his position in second for the majority of the race but was ultimately overcome by the odds. In the final two laps of the race, Bauman found himself in the top four with Indian Privateer Sammy Halbert hot on his trail looking to pass him and earn a podium finish. Realizing what was happening behind him and what was at stake, along with the potential risk that came with trying to hold off Halbert, Bauman smartly let Halbert pass and was able to cruise comfortably to a fourth-place finish, more than enough to earn him a second consecutive No. 1 plate.