Indian Motorcycle Racing: Mees Captures Second Win of the Season
Under the lights of the Devil's Bowl Speedway in Mesquite, Texas, the 2023 American Flat Track (AFT) action continued, where Indian Motorcycle Racing and reigning AFT SuperTwins Champion Jared Mees secured their second win of the season. Taking third and reaching the podium for the second time this season was Indian Motorcycle privateer Brandon Robinson.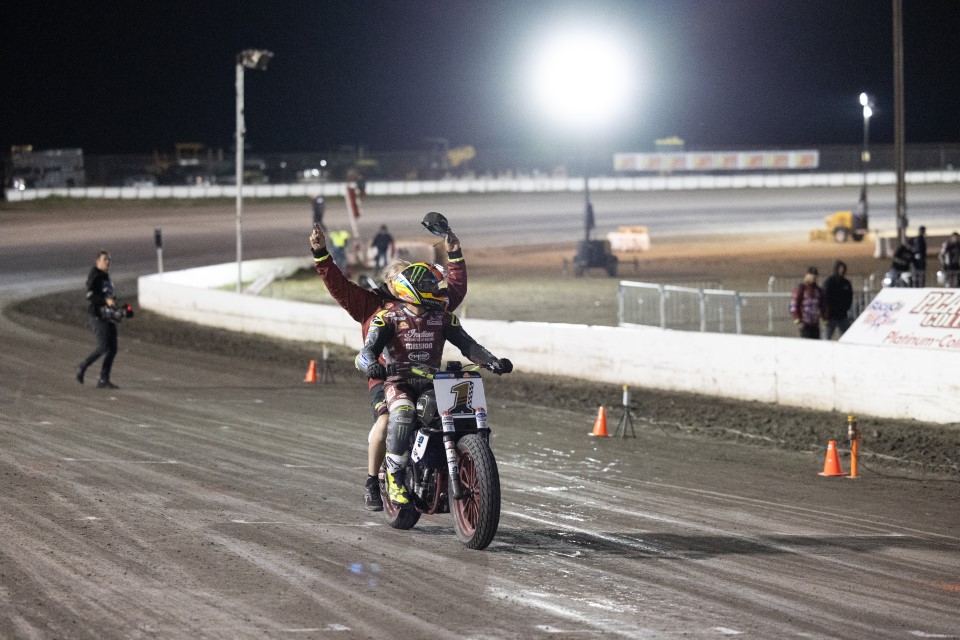 Piloting his Indian FTR750, Mees took the hole shot off the line during Saturday night's Main event. After falling back to fourth and chasing a pack of three riders, Mees was able to stay close and make a move past the group along the outside. Once there, the eight-time champion locked in and kept his lead until the chequered flag.
"This was a classic bounce back performance by Jared, as he knows each and every race is critical to the season standings as he continues to chip away and push for his record-tying ninth championship," said Gary Gray, Vice President Racing, Service & Technology for Indian Motorcycle. "It's great to see Robinson grind out a podium finish. He's one of the sport's most talented riders, and we'd expect to see plenty more top finishes from him and his team this season."
For Robinson, consistency was key as he started near the back of the pack, but steadily improved his positioning throughout the race. One-by-one, Robinson edged his way into third place with two laps to go and would finish in this position.
Mees's second win of the season places him squarely in second on the leaderboard with 96 total points – 17 points off the lead. The 2023 AFT season will continue Saturday, May 6, at Ventura Raceway in Ventura, California. For more information on Indian Motorcycle Racing, visit IndianMotorcycle.com and follow along on Facebook, Twitter and Instagram.