Indian Motorcycle Wins 4th Consecutive Atlanta Short Track Manufacturer's Championship
Indian Motorcycle Racing just clinched its fourth consecutive Manufacturer's Championship. And of course they secured the championship with a podium sweep at Atlanta Short Track I, because Wrecking Crew.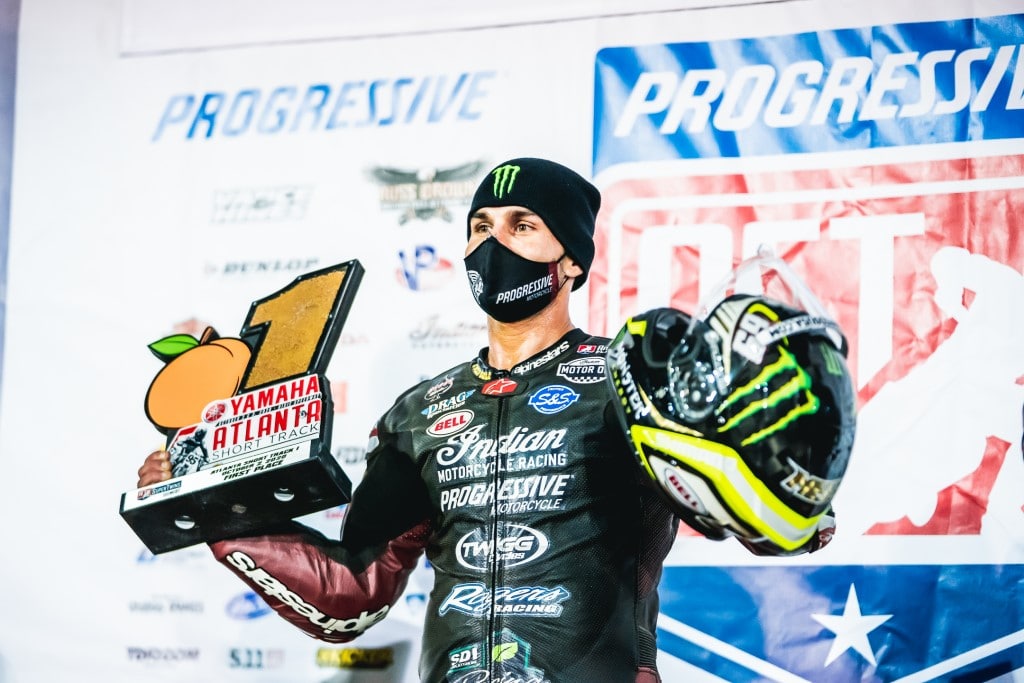 Jared Mees narrowed the season standings with back-to-back wins at the Atlanta doubleheader.  Reigning AFT Grand National Champion and Wrecking Crew Rider Briar Bauman and Bronson Bauman joined him on the podium. The bar-to-bar battle between Briar and Mees saw Mees take a final pass on the final lap through turn four to cross the finish line just .308 seconds before Briar. Bronson completed the Wrecking Crew sweep as he earned his first podium of the 2020 season. 
Atlanta Short Track II continued the racing from the night before, as Indian Motorcycle Privateer Brandon Price held Mees off as long as he could, coming up just short as Mees passed him with only a few laps remaining. Price's second-place finished earned him his first podium of the season. Briar rounded out the all-FTR750 podium with a third-place finish.
With 244 points, Mees is second and now just 12 points back from Briar, who has 256 points on the year. Indian Motorcycle Privateer Sammy Halbert remains in third with 193 points. Bronson Bauman and Price are fourth and fifth with 153 and 148 points, respectively.
The 2020 American Flat Track season continues on October 9-10 at The Dirt Track at Charlotte Motor Speedway. For more information on Indian Motorcycle Racing, visit  IndianMotorcycle.com and follow along on Facebook, Twitter and Instagram.