Join Us at Four Corners Motorcycle Rally
The Four Corners Motorcycle Rally takes place at the end of August and you can bet V-Twin Visionary will be there. Join us and ride the world famous Million Dollar Highway, attend the Slippin' Sideways flat track races, watch stunt shows including the Brawl and Ives Brothers Wall of Death, and check out custom builds at awesome bike shows (including our own). And that's just for starters.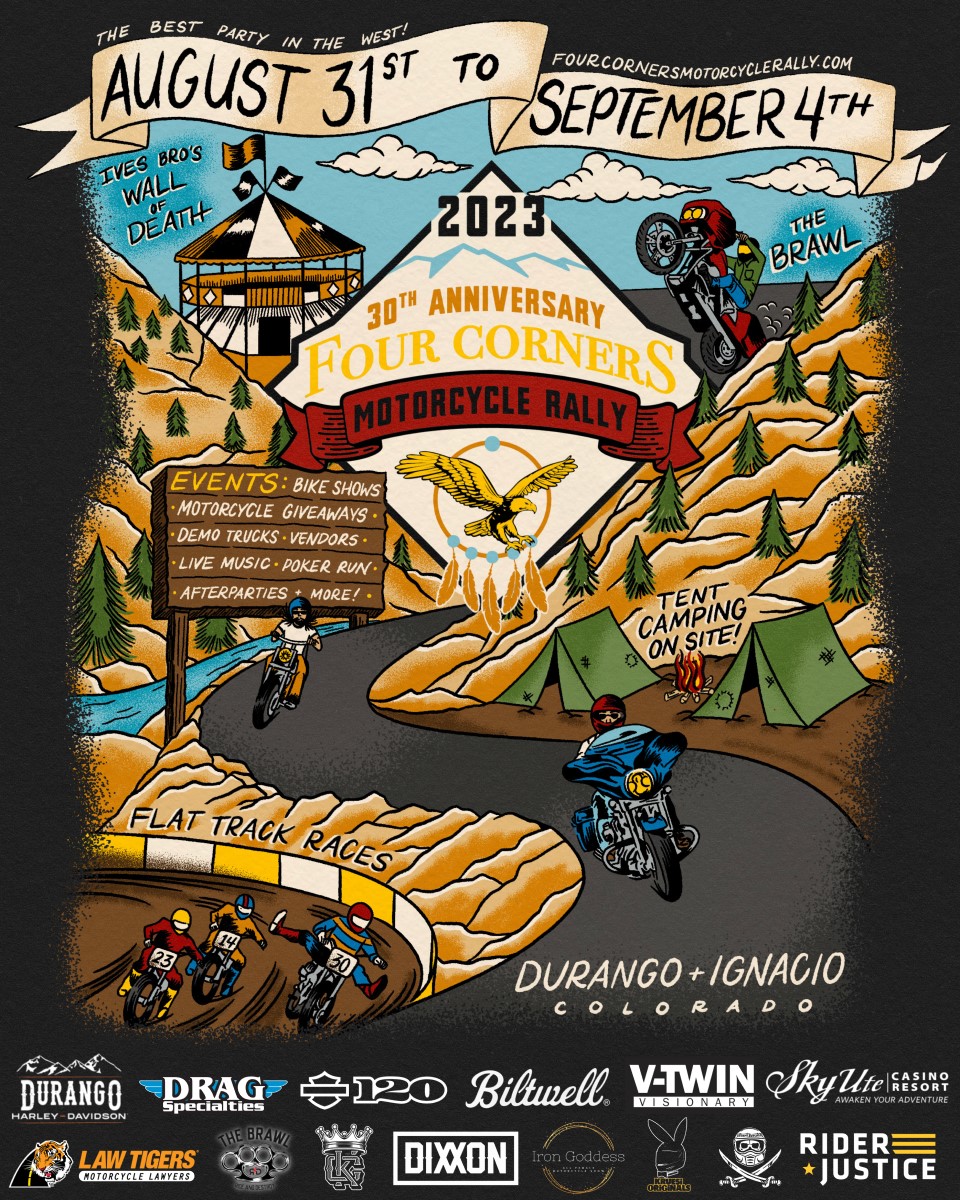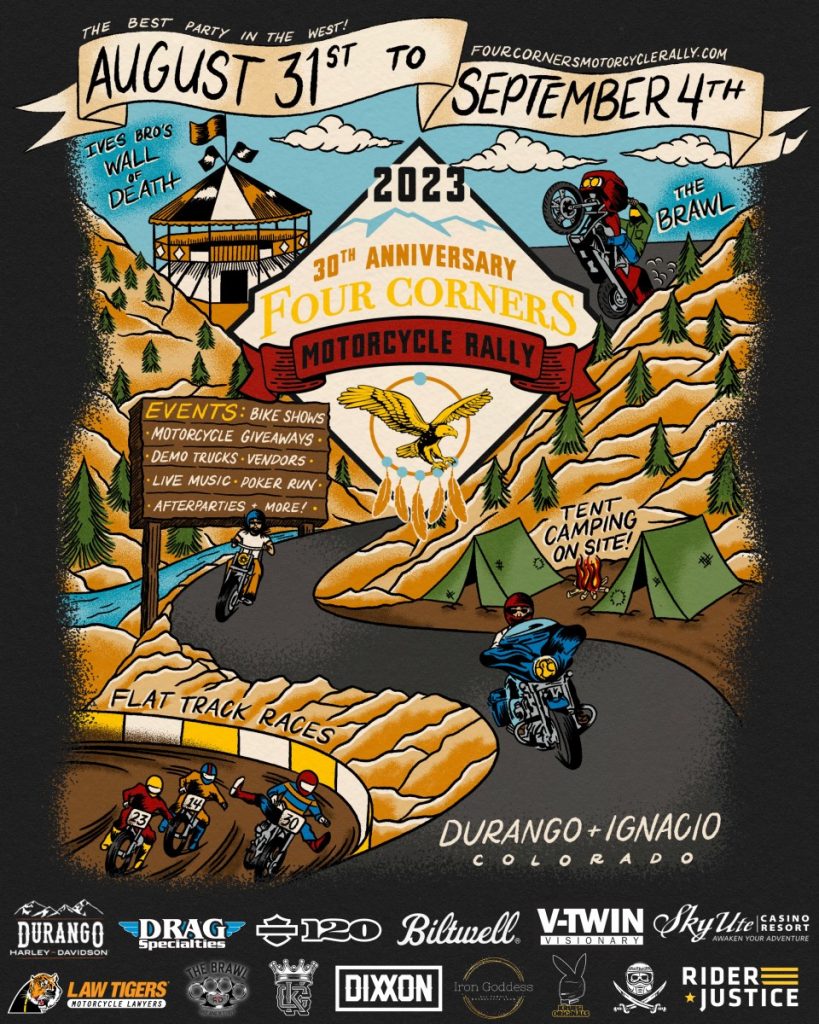 There'll also be tent camping at the La Plata County Fairgrounds for four nights. You must be 18+ to stay overnight at the campgrounds, though. The camping area will be on the baseball fields with motorcycle parking for campers along the fenceline. Campsites are available for 1-8 persons per site. Small, medium, and large campsites are available.
Enjoy food trucks for breakfast, lunch, and dinner, 24-hour security, showers, and more. Keep up with Four Corners Motorcycle Rally here.