Klock Werks Drops New HD Performance Bagger Hugger Series Front Fender
The "Henry" front fender is the result of a collaboration between Henry Richards of Steadfast Mfg. Hot Rods and Brian Klock of Klock Werks.  While talking performance baggers in Daytona, the two focused on a look and a feel that was missing in the marketplace.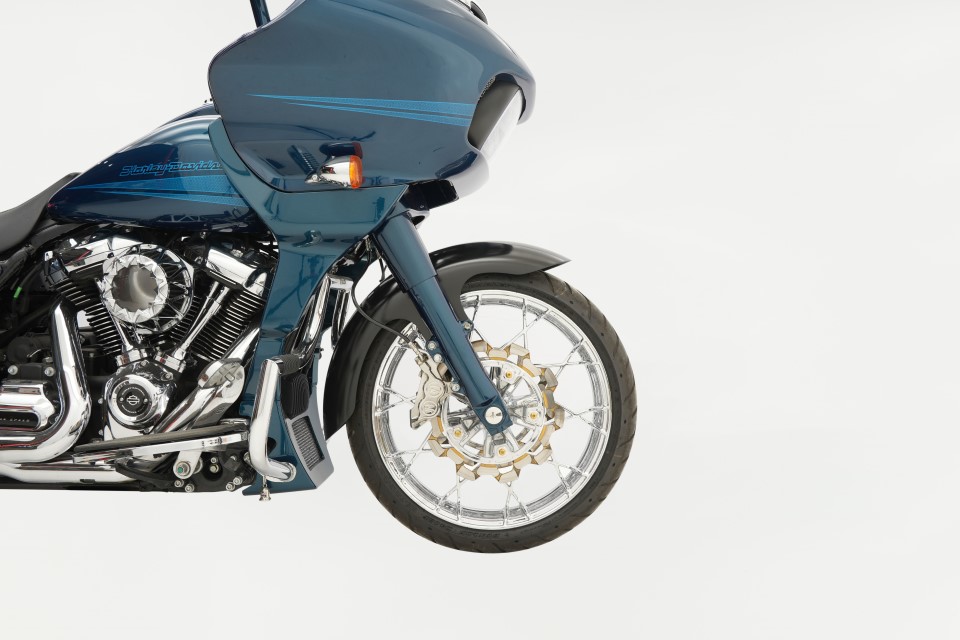 "After I raised the suspension and added the Ohlins forks to my Road Glide, I noticed even just picking it up off the kickstand it flexed with a lightweight fender. The first time I used my Klock Werks stamped version I was so impressed, it's like adding a fork brace and fender." Henry stated. "I called Brian and utilized the designs we put into our hot rods to come up with this cut, he decided against my judgement to call it the Henry", he laughed.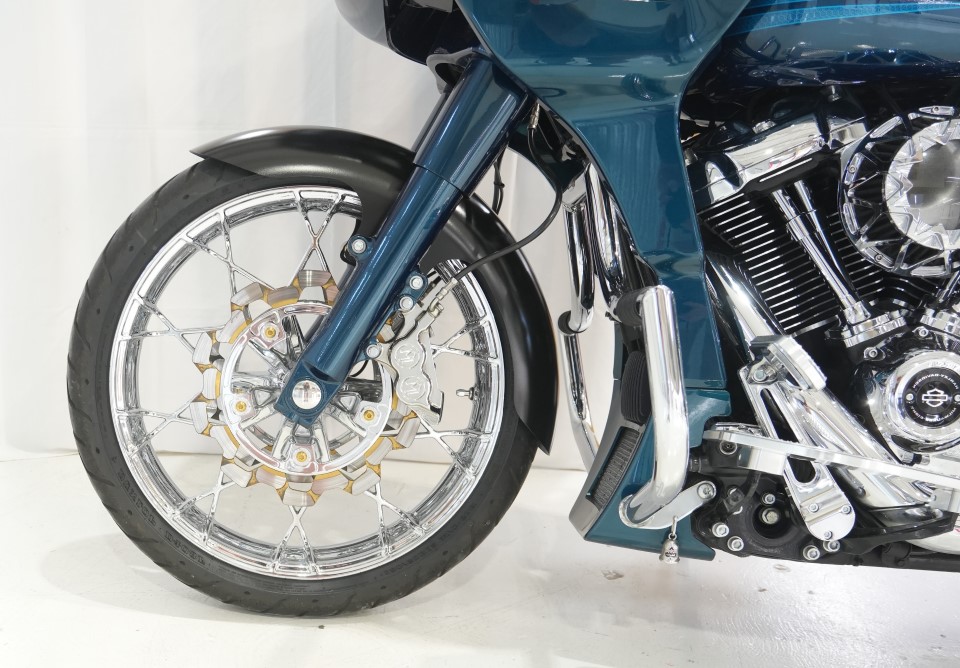 Forkin' Perfect
Perfect for any conventional fork or inverted front end, the Henry Fender adds a higher side wall cut to show off wheels and brakes, while offering ample protection and the performance bagger look desired by today's builders.  "Stamped from 14-gauge steel right here in the United States and then sent to a 13-step e-coat process for protection, it's the best quality product we can make, no corners cut for our customers." Brian added. "We are proud to team up with designers like Henry who know their craft to bring to market the best."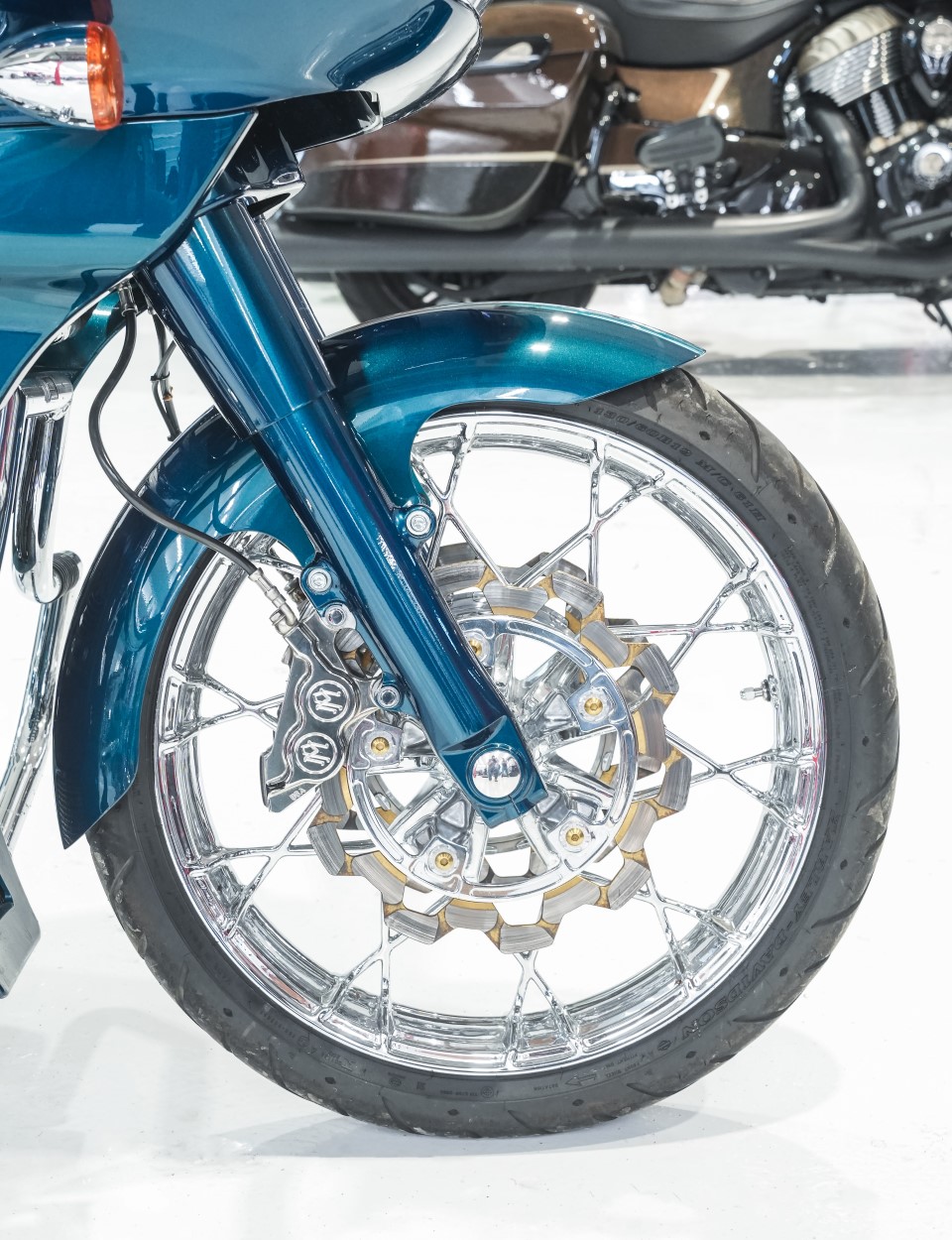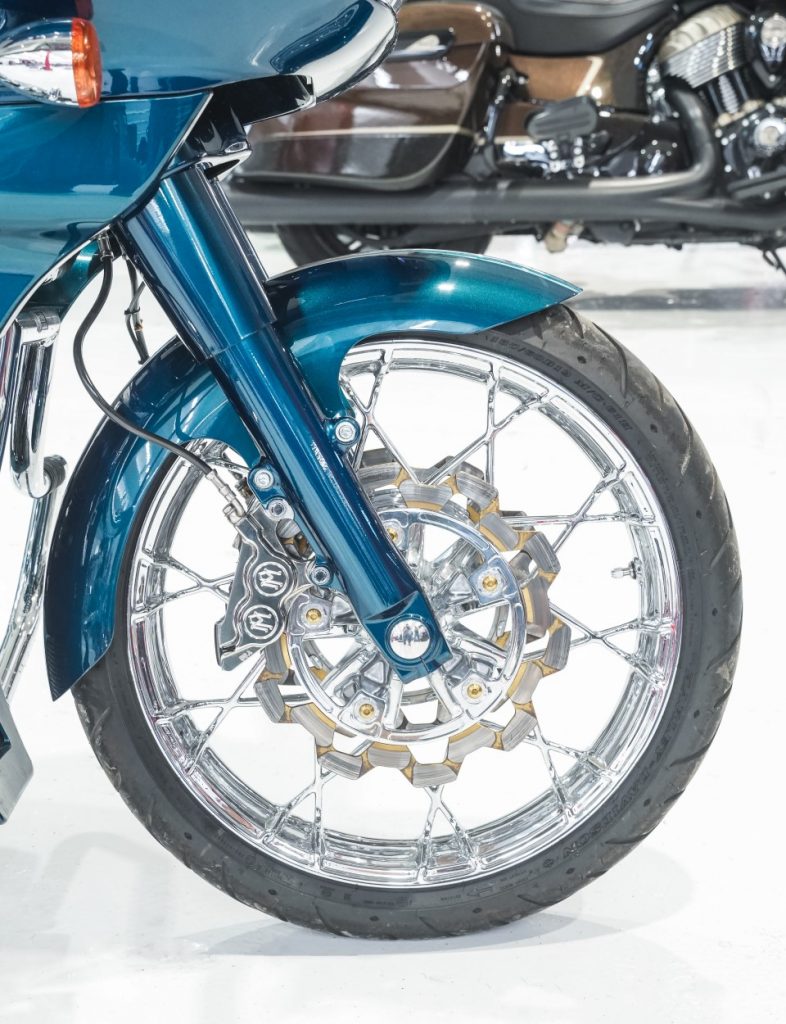 Available in the 16-19-inch size tire fitment and in a 21-inch version they include fender blocks. They fit the forks for a Fit Kit package. The package has everything the customer needs to forge ahead on their 2014-2023 Harley Davidson project.
Klock Werks has also raised the bar for fender blocks, offering inverted fork options and conventional versions with the optional Steadfast Block design.
The use of 5-axis laser cutting ensures accurate fitment, and the stamped steel with e-coat minimizes any need for bodywork, while continuing to resist rust and corrosion long after paint. We love it when going a bit extra feel so good and adds stability to the motorcycle.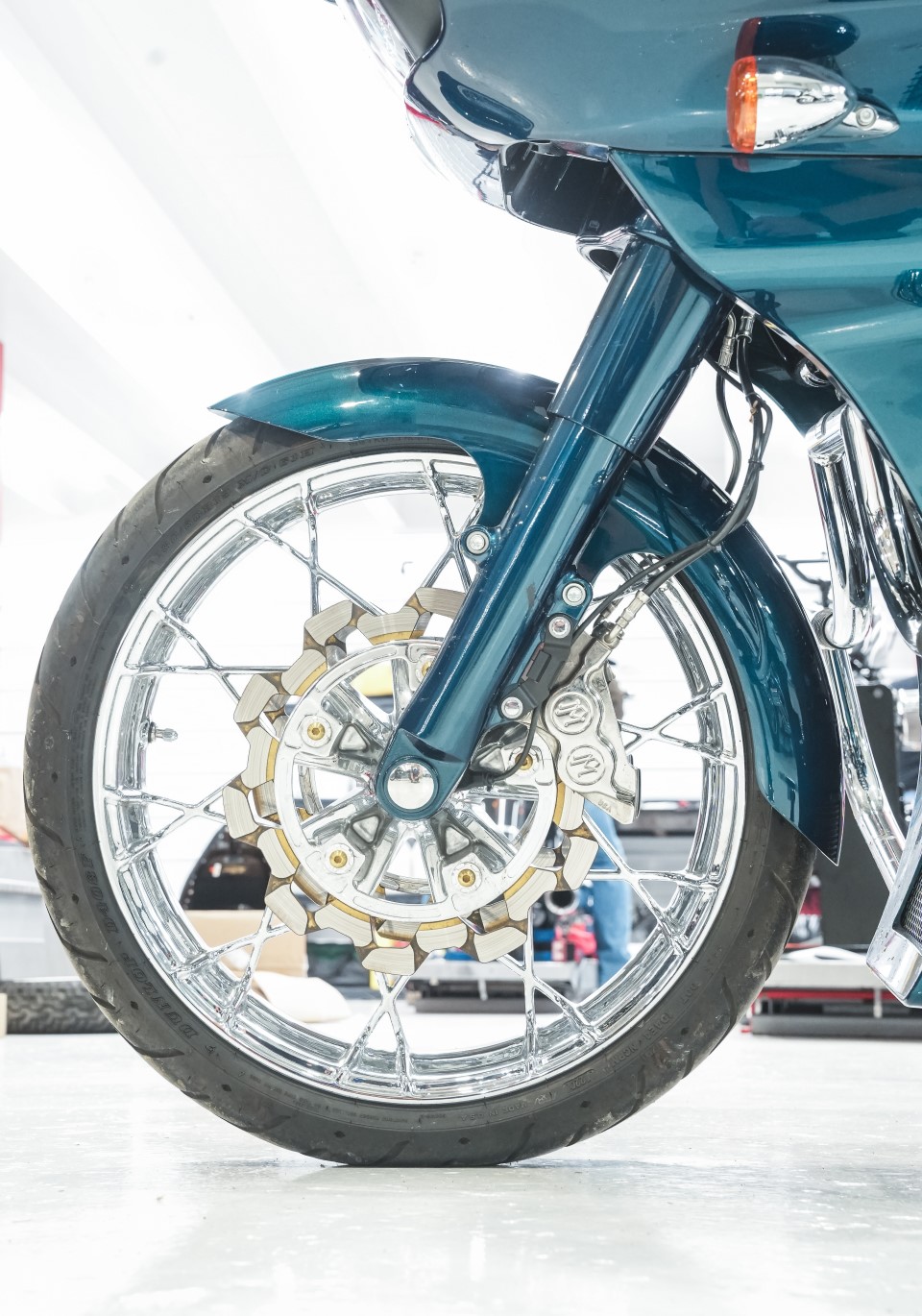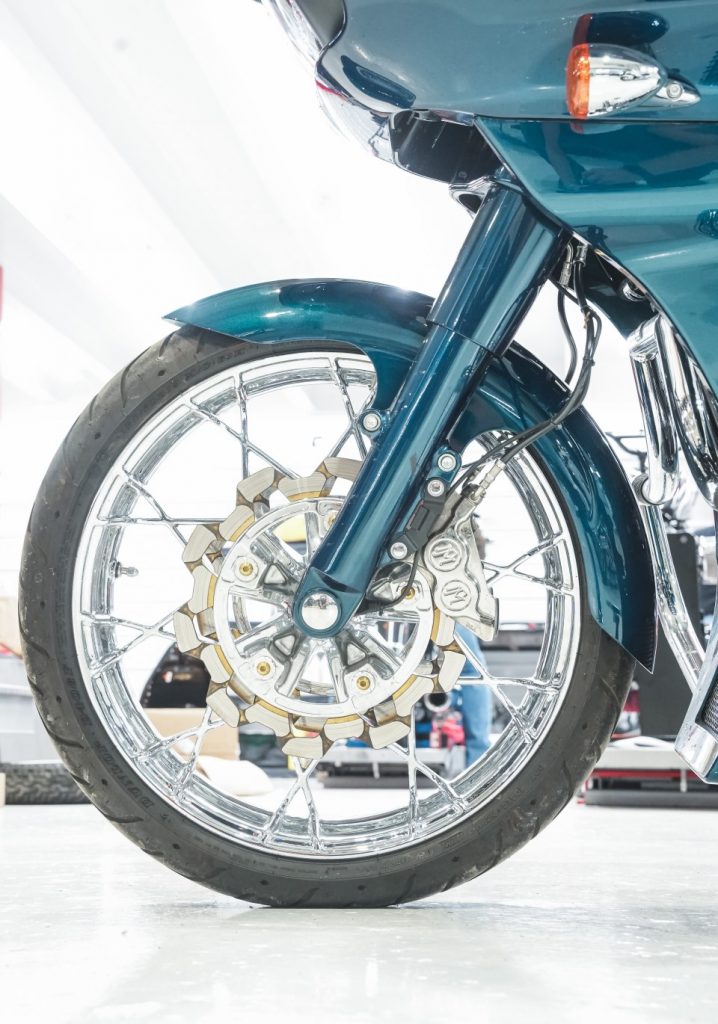 Klock Werks
Located in Mitchell, South Dakota, Klock Werks has grown from humble beginnings to a globally recognized brand. Achieving status as "Air Management Experts," Klock Werks credits this to the success of the original, patented, Flare Windshield. Klock Werks also proudly leads the industry through innovation in design and quality of materials and fitment. Team Klock Werks has been successful for years designing parts, creating custom motorcycles, and setting records on the Bonneville Salt Flats. You will find motorcycles, family, and faith at the core of Klock Werks. They also have with a commitment to caring for the needs of enthusiasts around the world who enjoy their products. See all their cool aftermarket Harley-Davidson and Indian Motorcycle parts here.