LED Tombstone Taillight Board | Custom Dynamics
Custom Dynamics new LED Tombstone Taillight Board for Harley-Davidson models offers 48 dual intensity red LEDs with plug-and-play 1157 connector. It directly replaces the stock bulb in Harley-Davidson Tombstone taillight housing OEM# 68280-05.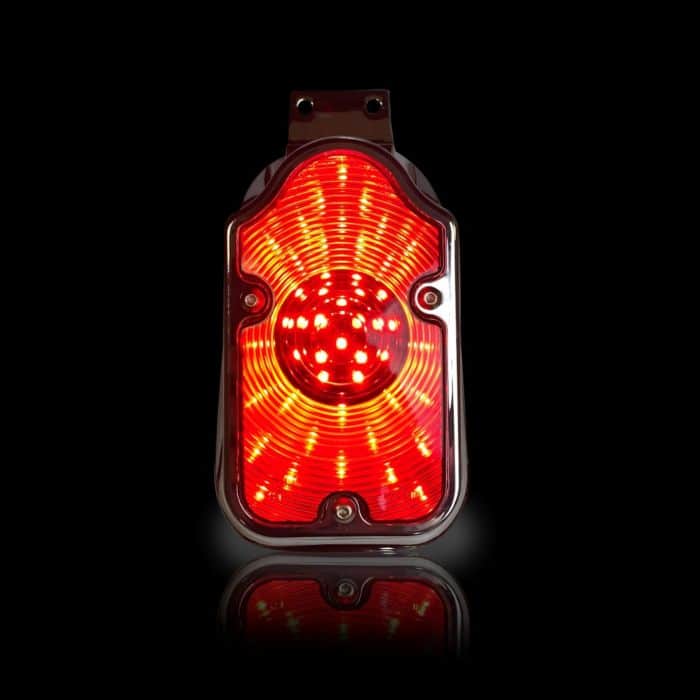 The LED Tombstone Taillight Board uses the existing lens and bucket while providing super bright running and brake illumination. In addition, it's backed by the Custom Dynamics Lifetime LED Warranty. You get a full coverage of lens with no cutting or splicing required. This baby is also DOT/SAE compliant when used with the stock red taillight lens or Custom Dynamics Smoked Tombstone Taillight Lens (sold separately). The board fits 1997-2003 Harley-Davidson Softail Heritage Springer (FLSTS), 2005-2007 Softail Springer Classic (FLSTSC), 2005-2017 Softail Deluxe (FLSTN) and 2007-2008 Road King CVO (FLHRSE). For more information call Custom Dynamics toll free at 1-800-382-1388, visit www.customdynamics.com, or contact your local Drag Specialties dealer.