Longfellows Returns to Chopper Flats, Presented by Sugar Bear Chopper Museum
Get ready to rev those engines and hit the open road as the Longfellows, the legendary annual motorcycle gathering, returns to Chopper Flats near Sturgis, South Dakota! This thunderous event, a must for custom bike enthusiasts, is slated to take place on Tuesday, August 8, 2023, starting at 10:00am sharp.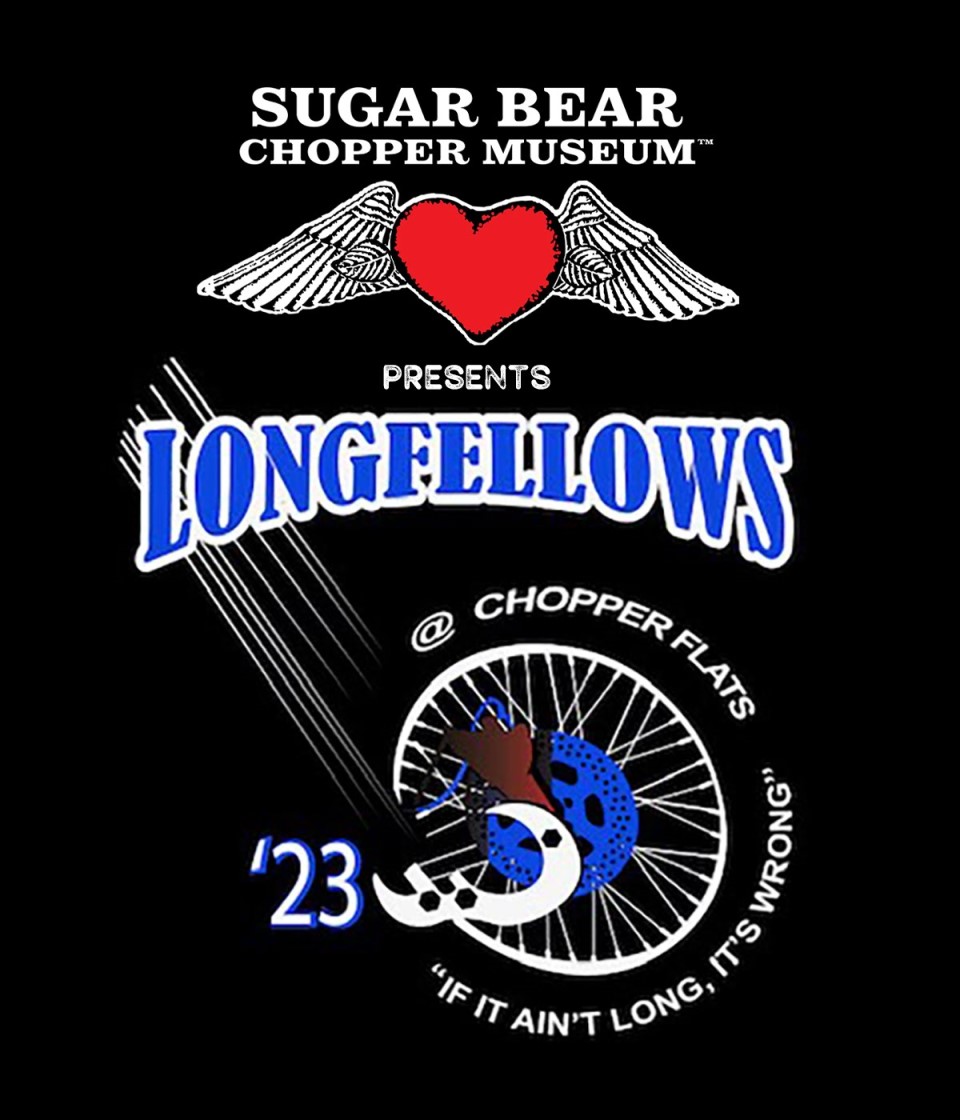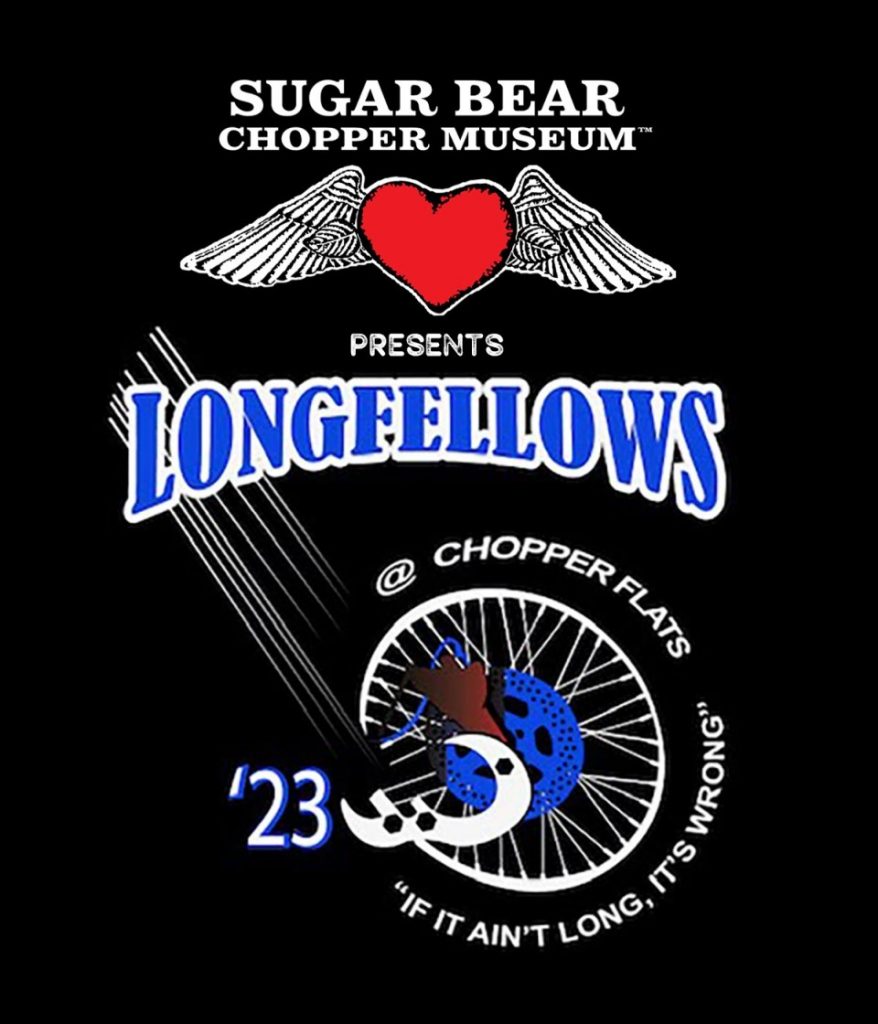 Every year, the Longfellows ride in style, roaring into action during the iconic Sturgis Motorcycle Rally in August. It's a celebration of camaraderie, artistry, and sheer love for the two-wheeled wonders that unite us all.
At Chopper Flats, located at 19484 Hwy 79, Vale, SD 57788, the Longfellows offer a unique opportunity for riders with custom bikes to gather, swap stories, and share their passion with like-minded enthusiasts, industry legends, and revered custom builders. There's no entrance fee, and parking is free, so saddle up and join the event!
This year's gathering promises to be bigger and better than ever! We're thrilled to announce the unveiling of our brand-new replacement building, designed to take your custom bike experience to the next level. On display, you'll find two extraordinary exhibits: Rick Fairless and a breathtaking showcase of Sugar Bear's captivating history. Witness never-before-seen historical photos, revealing the rich legacy of choppers that will ignite your imagination.
Fuel up with mouthwatering eats at our full outdoor kitchen, serving up delectable breakfast, lunch, and dinner options for the hungry masses. And for those craving something cool, indulge in our famous "Shaved Ice" while savoring the view of the bikes roaring past.
On "Sturgis Tuesday," August 8, 2023, from 10 a.m. to 6 p.m. (except Wednesday, 12:30 p.m. to 6 p.m.), the Longfellows invite bikes of any length to join the roaring fun. Share the thrill of custom bikes, connect with icons, builders, and fellow enthusiasts as we revel in the sights, sounds, and spirit of freedom that only the open road can provide.
Experience the unmatched view from Chopper Flats—where you can witness the breathtaking spectacle of bikes rolling for almost a mile, all while taking in the awe-inspiring beauty of Bear Butte Mountain and the Black Hills in one spectacular spot. It's a view like no other, and we invite you to make memories with us that will last a lifetime.
Chopper Flats awaits, so mark your calendars, rally your crew, and gear up for the event of a lifetime at Longfellows 2023.
For more information, visit www.sugarbearchoppermuseum.org.