Catch V-Twin Visionary in Sturgis
You know V-Twin Visionary has big plans for Sturgis. From Aug 6-9 we've got plenty of custom motorcycle shows for ya. Here's a brief rundown of what to expect.
SUNDAY AUGUST 6TH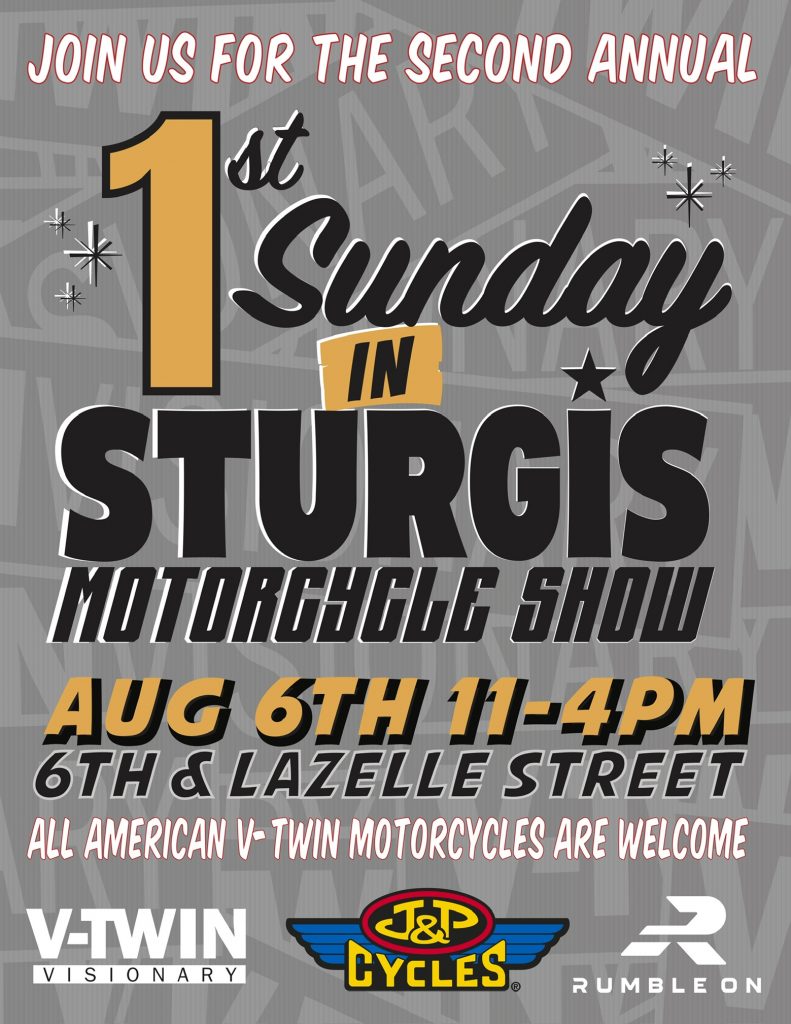 Join V-Twin Visionary, J&P Cycles, and Rumble On for our second annual "1st Sunday In Sturgis" ride-in bike show.
Classes for all styles and ages of real-deal American made V-Twin motorcycles
Signups start at 9 am.Show opens at 11 am with awards at 3 pm
MONDAY AUGUST 7TH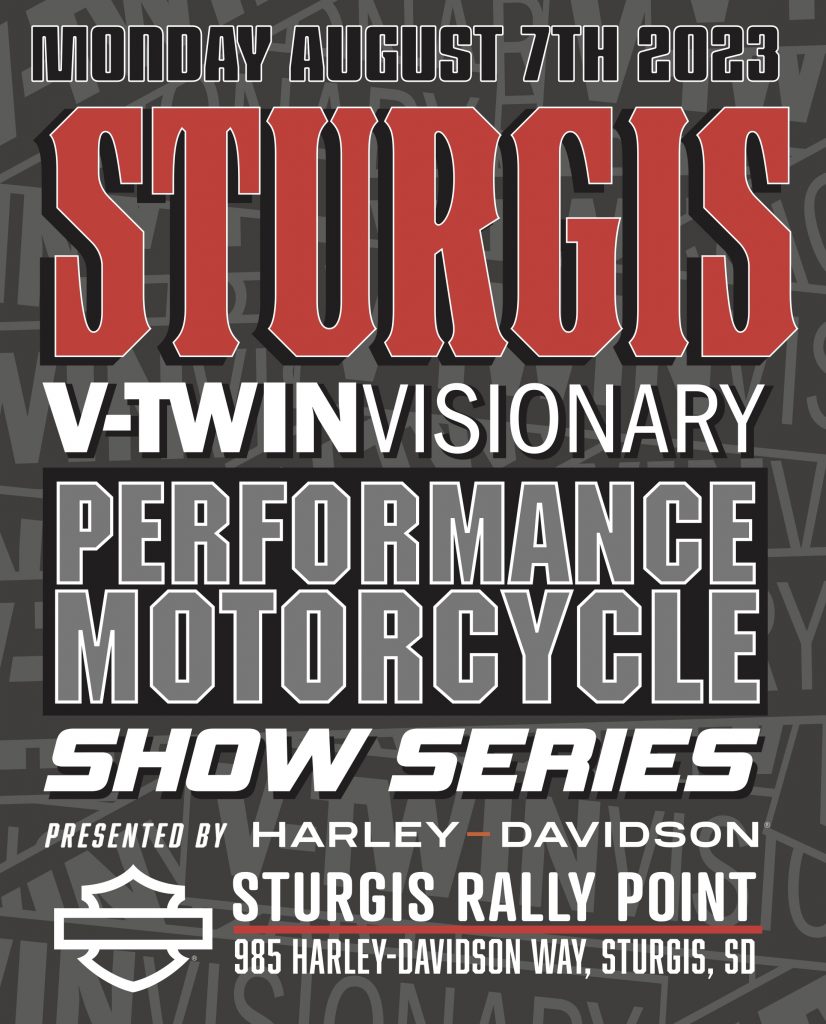 The Sturgis stop of the V-Twin Visionary Performance Bike Show Series presented by Harley-Davidson is again at the famed Rally Point smack dab in downtown Sturgis.
Best of Show wins $1000 cash courtesy of J&P Cycles
Registration is 9-11 am the day of the event at the VTV tent
This is a ride in-bike show, so any and all builders and riders of performance-based American V-Twin motorcycles are welcome to attend!
TUESDAY AUGUST 8TH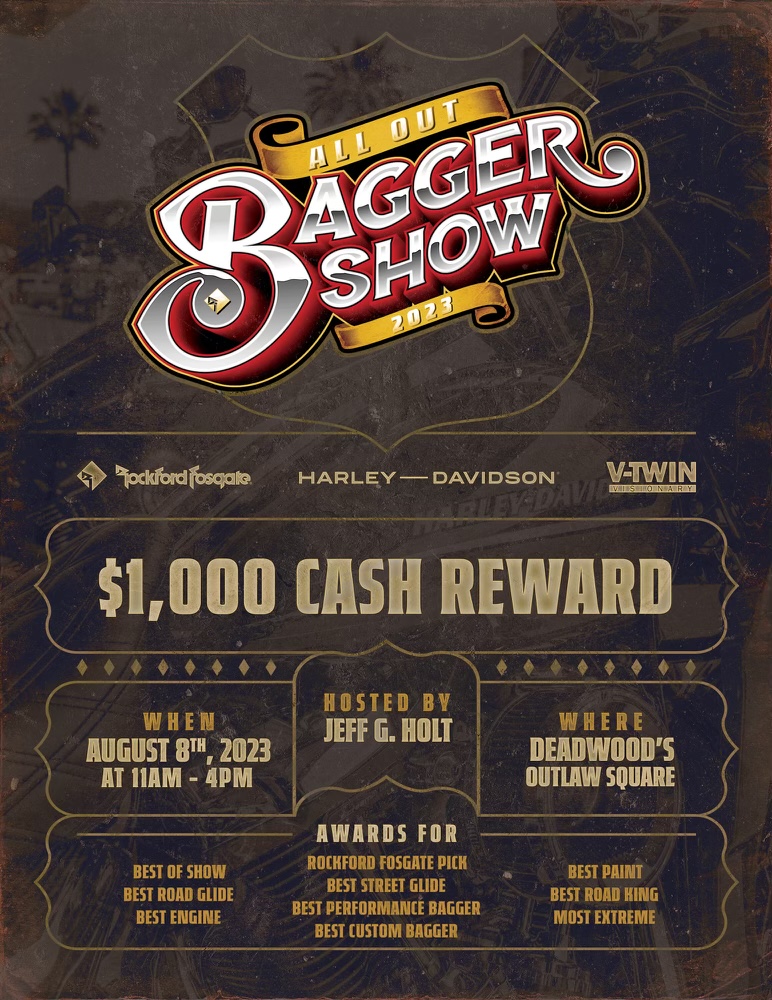 We are excited to be part of this event for the 3rd year in a row. The Rockford Fosgate "All Out Bagger Show" celebrates custom and performance Touring motorcycles of all years, styles, and sizes. 
From big wheels and massive audio cruisers to stripped-down canyon carving machines Rockford Fosgate is having a Bagger show that all can enjoy being a part of. 
It's all going down August 8th in Deadwood's Outlaw Square. Signups start at 9am.Show opens at 11 am with awards at 3 pm
This Harley-Davidson presented show is not to be missed. 
WEDNESDAY AUGUST 9TH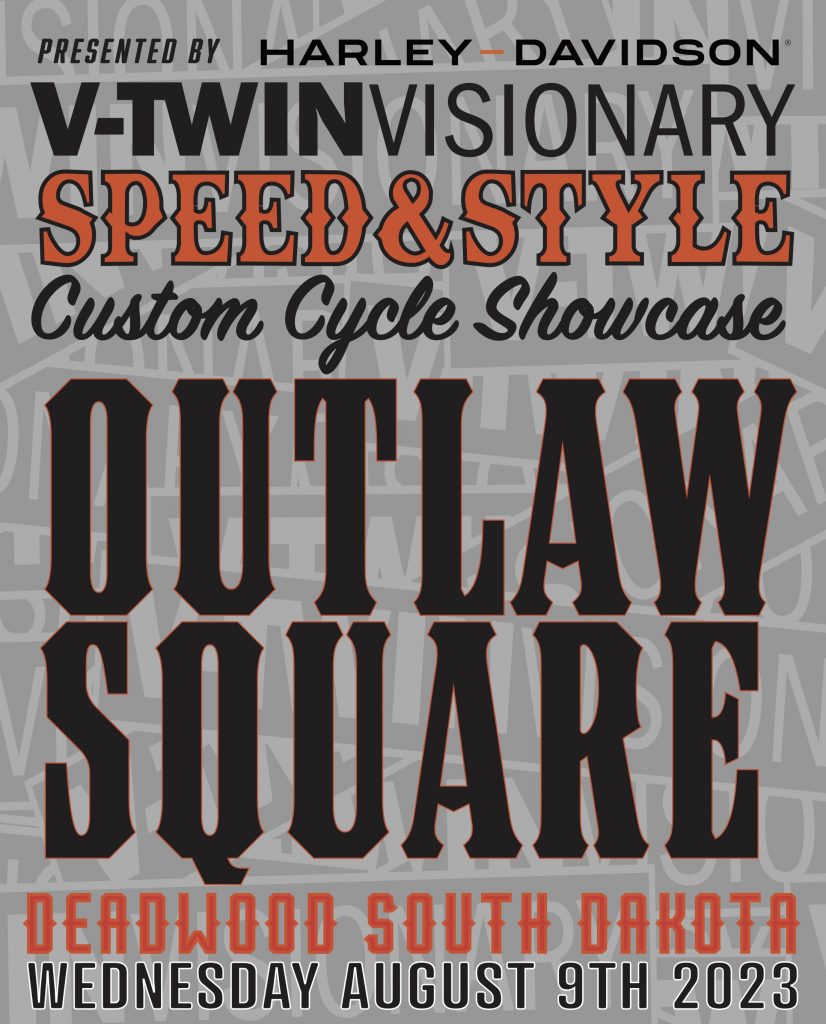 VTV's Speed & Style Custom Cycle Showcase presented by Harley-Davidson
From Bobbers to Baggers and Classics, Customs, and Choppers, this invite-only event at Deadwood's Outlaw Square is a one of a kind Sturgis experience. 
Show opens at 11 am with awards at 3 pm
And if you really want to come party with us, you need to hit the 2023 VTV Smoky Mountain Tour Presented by Harley-Davidson in October. Get all the details here.