Low Profile LED Fender Lights for H-D Tri Glide
Custom Dynamics Low Profile LED Fender Lights offer over 65 dual intensity red LEDs per unit behind a red or smoked lens. Functions include run, brake, and turn signal. Each low-profile light bar mounts to the bottom of the rear fenders behind the OEM rear taillights.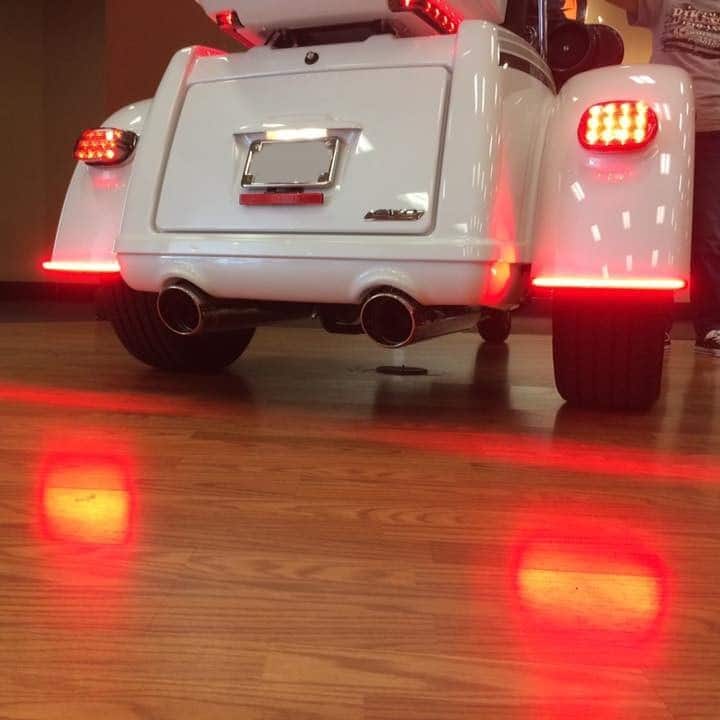 It features plug-and-play installation on 2009+ Harley-Davidson Tri Glide, 2010-2011 Street Glide Trike, and 2020 CVO Tri Glide.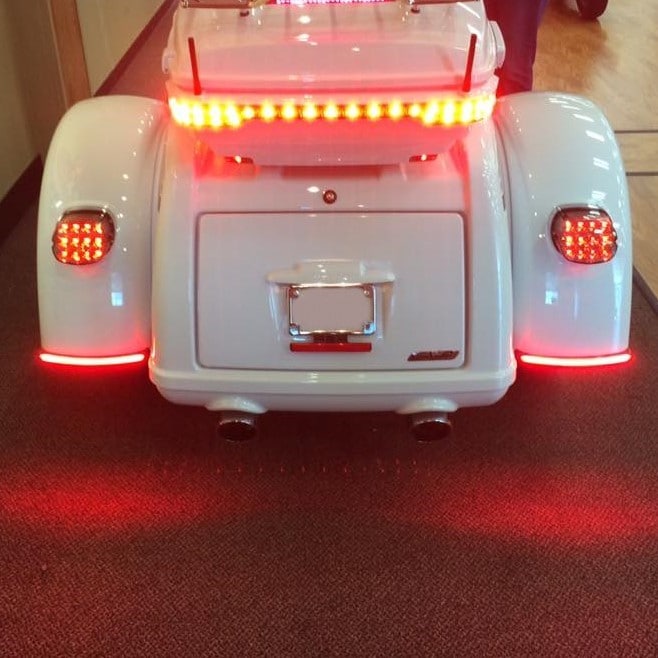 For more information call Custom Dynamics at 1-800-382-1388, visit www.customdynamics.com, or contact your local Drag Specialties dealer.