VTV Tour: Your VIP Pass May Win You Michelin Tires
Not only does your VTV Tour pass nab you cool swag and other perks, you're also entered to win a set of Michelin tires, too.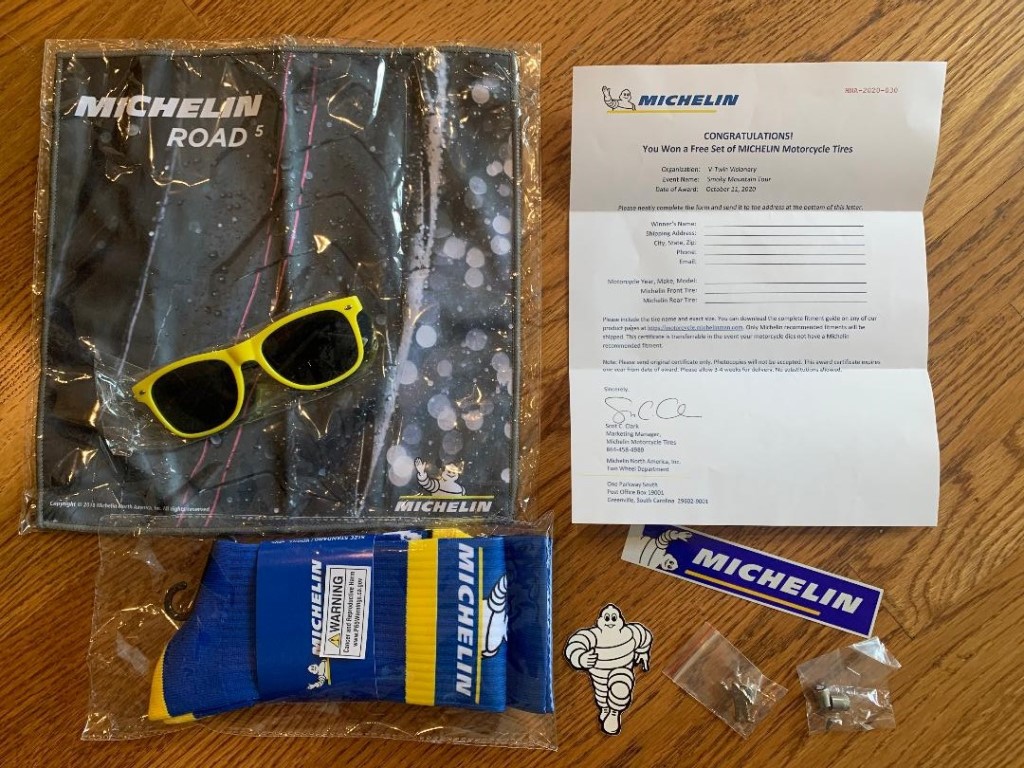 The 2020 V-Twin Visionary Smoky Mountain Tour takes place October 8-11 at Smoky Mountain Harley-Davidson. It's four days of great riding, music, food, and custom bike shows. Additionally, industry vendors showcase some of the best parts in the industry, too. Like, say, Michelin holding this here tire giveaway.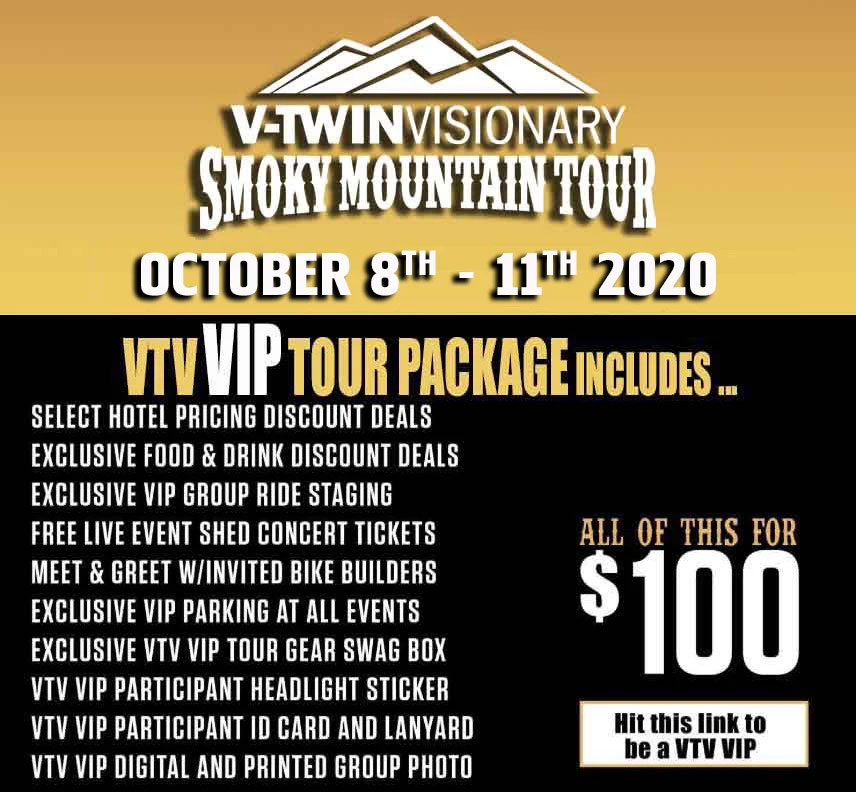 We'll have more updates on the VTV Tour for you in the weeks leading up to the big event. Follow us on Facebook and Instagram for more info as well.