Milwaukee-Eight Softail Pro Pegs
Pro-One's new Pro Peg Line of foot pegs offers a sleek and modern design with comfort and performance for your Milwaukee-Eight Softail.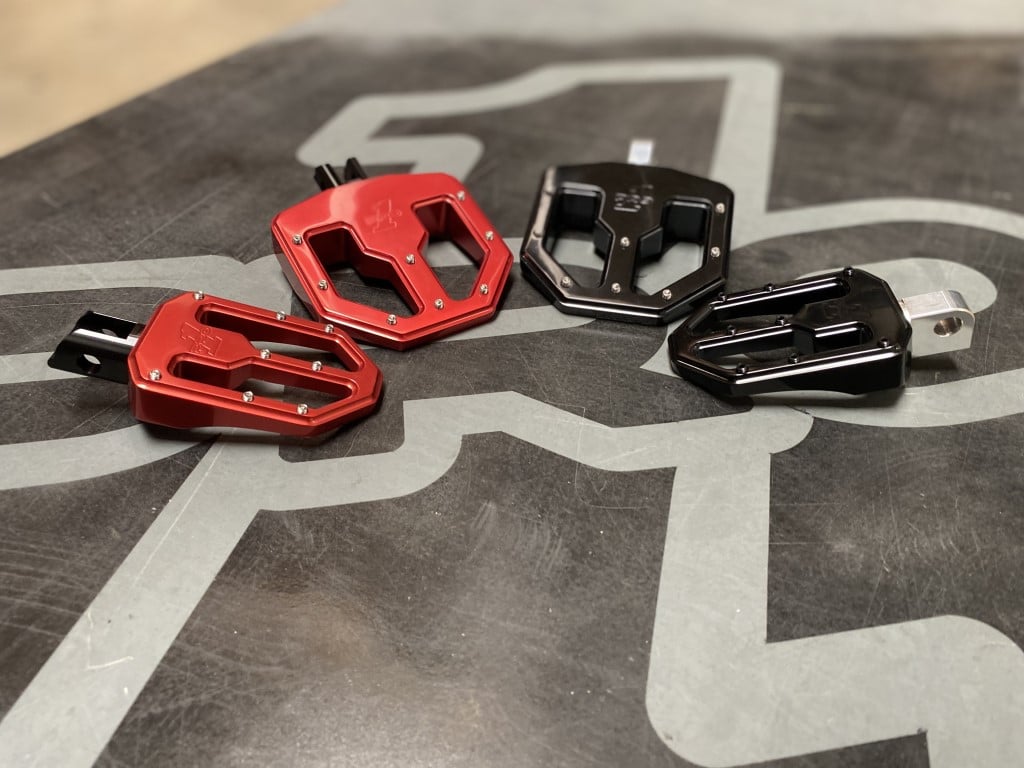 These new foot pegs come in two different versions. One is the company's spin on the highly sought-after Moto style foot peg. The other is their rendition of a BMX mini floorboard. Both feature a thin tapered design for additional ground clearance. They're also CNC machined from billet aluminum and include traditional BMX style traction pins for fantastic grip and adjustability. 
The pegs use a female style mounting clevis with 360 degree adjustability. They also use locking set screws. Traditional BMX style traction pins provide added grip and adjustability also. The pegs come supplied with M4-8mm set screws.
Moto pegs measure in at 2.25 x 3.5 inches. Please note that the length does not include clevis. The BMX Mini Floorboard for Softail measures 3.75 x 3.75 inches and the length does not include clevis, either. Both products are available in gold (Titanium Nitride), chrome, black anodized, and red anodized finishes. Note: kit does not include mounting hardware
See all of Pro-One's fine aftermarket offerings for your Harley-Davidson motorcycle on their website.