Mission Foods Super Hooligan National Championship Kicks off with MotoAmerica in Daytona Beach
The 2023 Mission Foods Super Hooligan National Championship powered by Indian Motorcycles and brought to you by Roland Sands Design kicks off with MotoAmerica in Daytona Beach, FL March 9-11th. It's the first of four rounds of double headers across the country.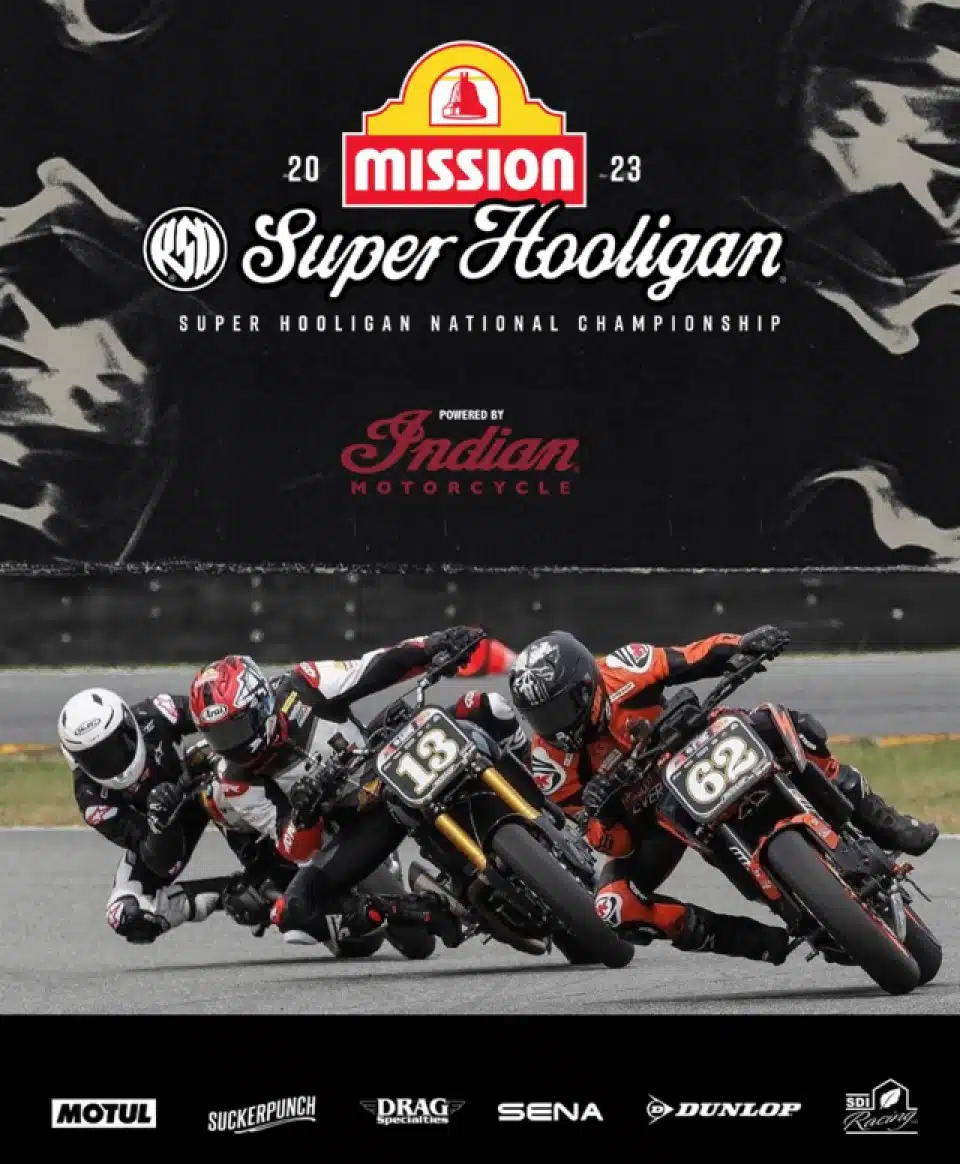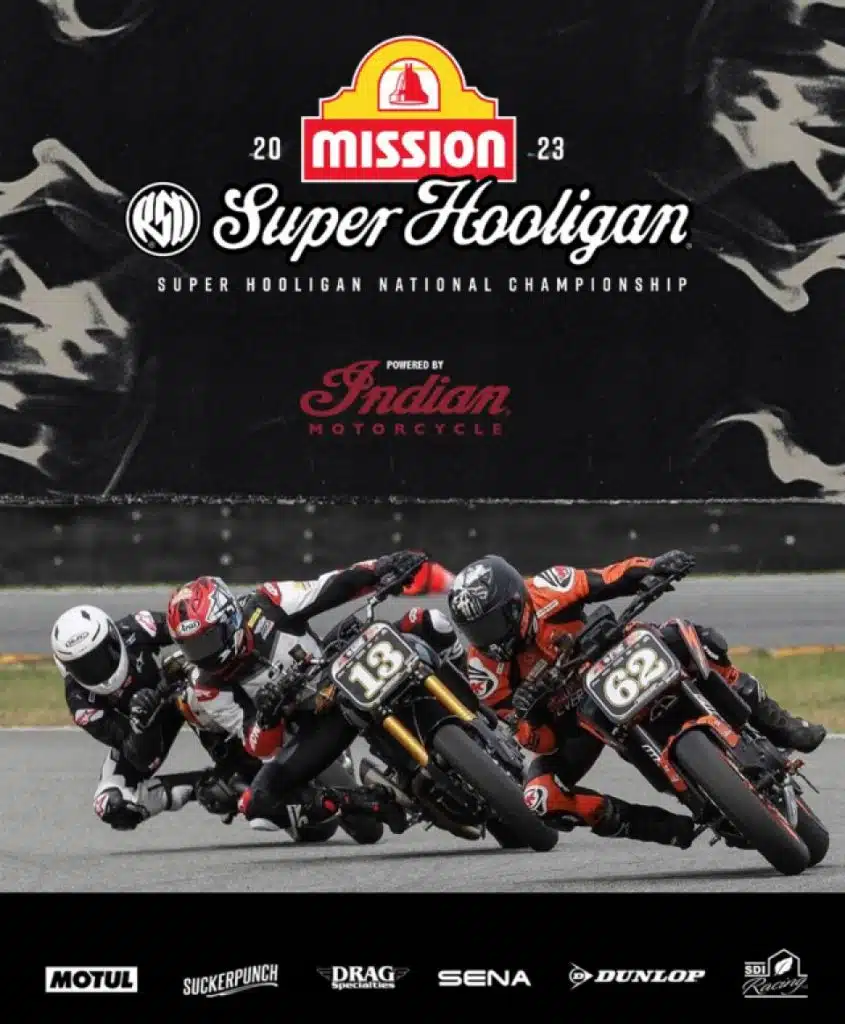 Get ready to experience the twisted, high-octane spectacle that is the Mission Foods Super Hooligan Races. With defending champ Indian's FTR 1200 and the addition of the Harley-Davidson Pan America, the stage is set. Watch a 100-year rivalry between two great American motorcycle companies rekindle. And it all starts at America's most iconic venue, Daytona Beach. Add KTM, Ducati, BMW and the electric machines of Energica, and the stage is set for the world's first ICE vs. Electric motorcycle road race series.
Making the Rounds
The Mission Super Hooligan National Championship features four rounds of doubleheader races at some of the country's most iconic racetracks. It starts with the opening round at Daytona International Speedway from March 9-11. Round 2 takes place at The Ridge in Washington State from June 23-25. Round 3 goes down at Weathertech Raceway Laguna Seca, California from July 7-9. The final round takes place at Circuit of the Americas in Texas from September 8-10.
"We're thrilled to kick off the Mission Foods Super Hooligan Races at Daytona Beach," said Roland Sands "This series will showcase hand-built race machines from a variety of manufacturers racing what OEM's sell in dealers around the country, and we're looking forward to providing fans with an exciting and unforgettable experience that is purely Super Hooligan at the holy grail of racing."
Riders on custom-made high bar street bikes tackle the high banks of Daytona Beach at 150 plus mph. The rules? There aren't many. Watch naked Water Cooled, Air Cooled, and Electric Machines race head-to-head for Super Hooligan Glory.
Partners in Crime
"The Mission Foods Super Hooligan Races is a unique opportunity to see the best hooligan riders from around the world compete in a high-stakes, high-energy event on custom-built Hooligan road racers," said Wayne Rainey, MotoAmerica Partner. "We're looking forward to seeing the incredible talent and skill on display and providing fans with an unforgettable experience that only the Hooligans can bring. And there's no better place to do it than the world center of racing at Daytona Beach"
"We are pleased to partner with Roland Sands and become the official title sponsor of the Roland Sands Design Super Hooligan National Championship," said Juan Gonzalez, Mission Foods Chief Executive Officer. "It further expands our involvement with MotoAmerica, and I believe this new partnership will create exciting moments for both racers and fans."
The Mission Foods Super Hooligan National Championship is powered by Indian Motorcycles. It's sponsored by Motul Oils, Sucker Punch Pickles, Drag Specialties, SENA Communications, SDI Racing, and Dunlop Tires.
For more information on the Mission Foods Super Hooligan Races, please visit here.