Original Garage Moto Revamps Our Lowrider S
We love our 2020 Harley-Davidson Lowrider S parts mule but let's face facts. It was time to hit the refresh button on it. For as great as it was to ride and how much we loved its looks, sometimes you just have to reinvent things. So leading up to Sturgis this year, we hit up Sam and the crew at Original Garage Moto for the job. Their aesthetic was exactly the new look the Softail needed. Here's how the makeover went down.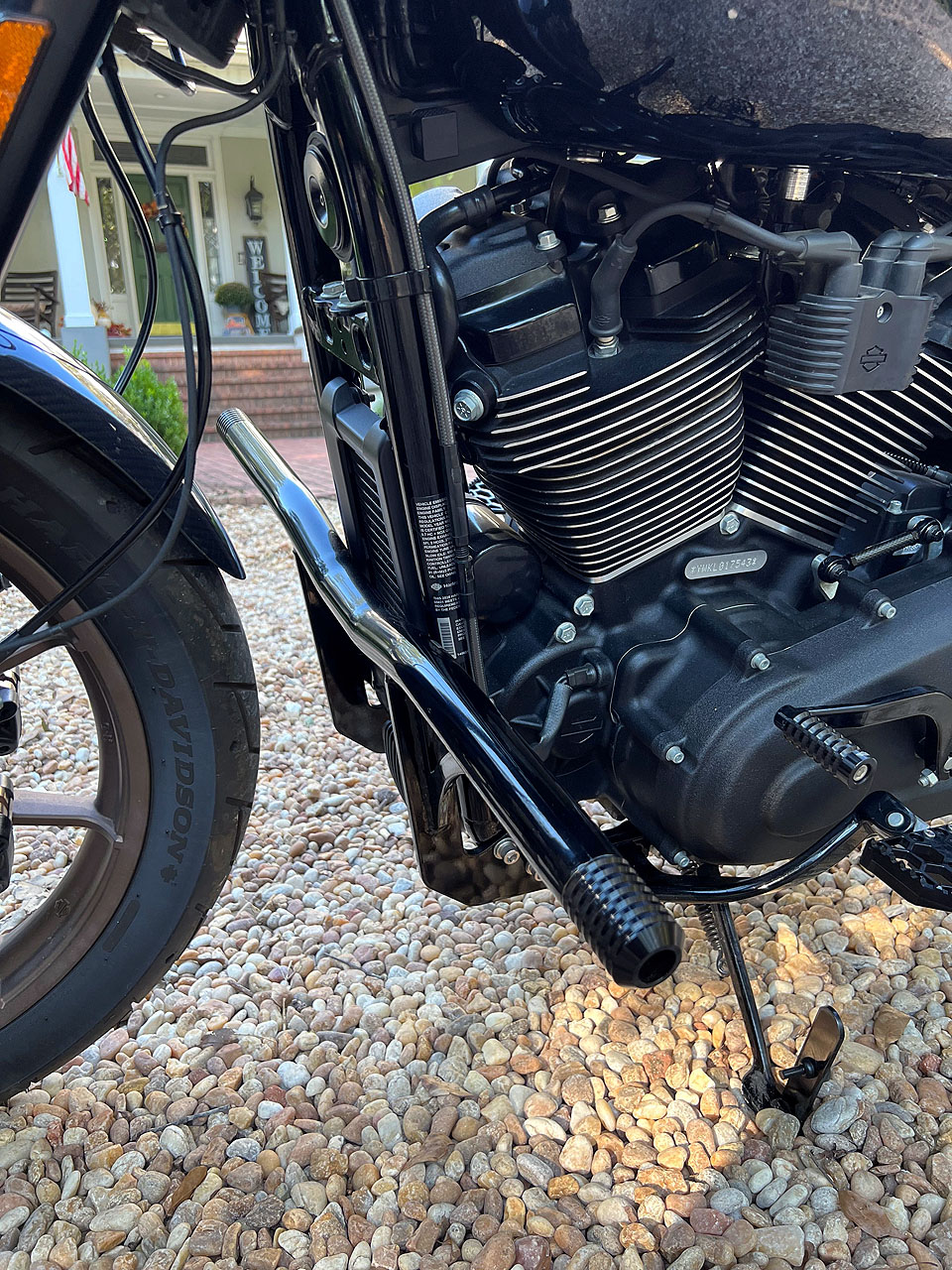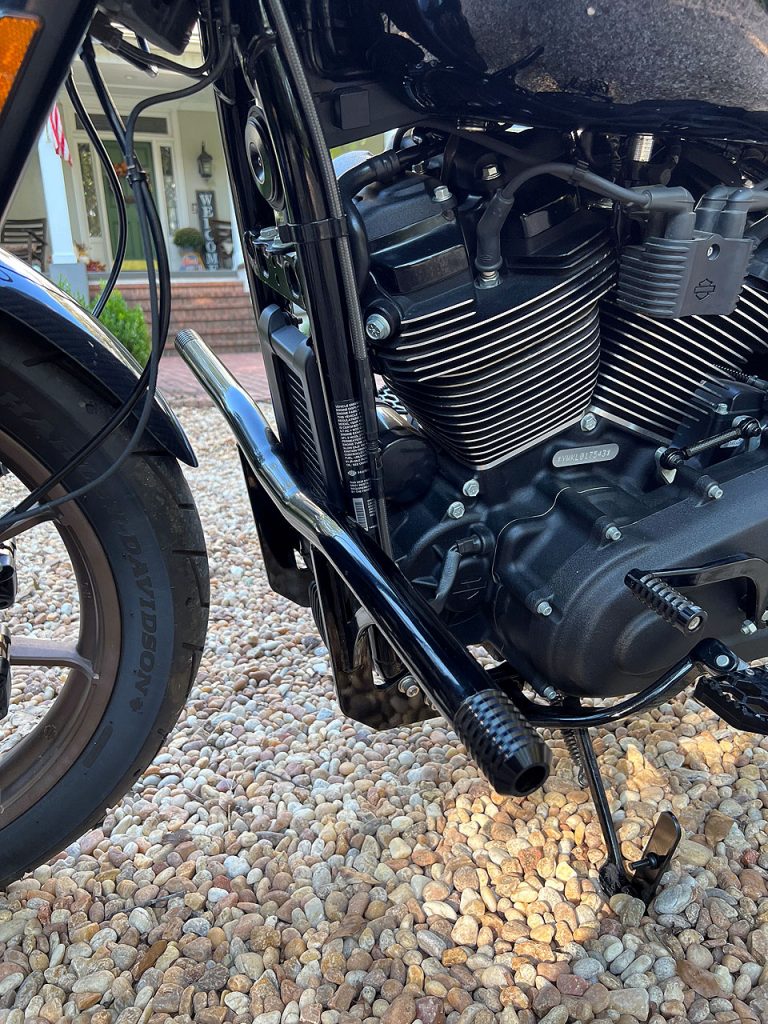 Let the Changes Begin
One of the first changes came in the form of the OG Highway Peg Crash Bar. Not only does it guard the Softy from tip overs and other falls like a crash bar should, it also ain't your dad's crash bar from back in the `90s. It's a very simple, minimal setup that bolts right up; no big ol' hoops of metal cluttering up the sides. Original Garage Moto offers versions for both forward and mid-mount controls, too.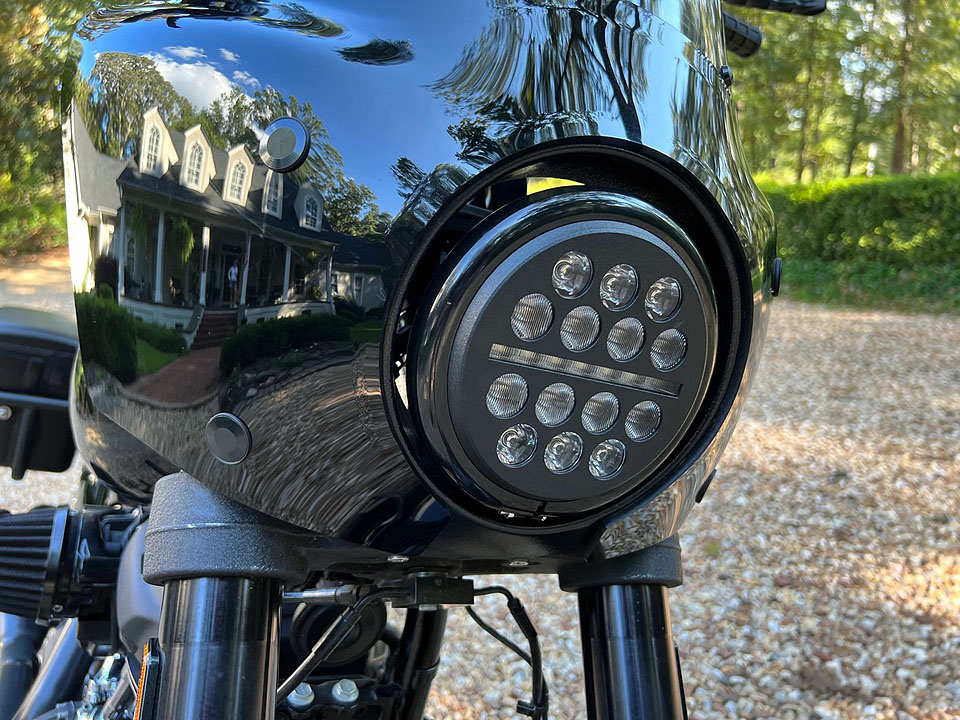 One thing that we felt needed an upgrade was the stock headlight. It wasn't bright enough for our tastes. The OG X Series Headlight, on the other hand, features a unique LED pattern that is extremely bright. It's a plug-and-play lamp and its low beam packs a total of 15 CREE LEDs, creating a strong flood beam. Not only does it light up the night, it's bright enough to get you noticed even in daylight. And as we all know, being seen by drivers is vital on a motorcycle. As for the high beam, its six extra LED chip provides a spot beam that projects pretty far ahead of you.
Bucket List
Moreover, this think headlight fits in any 5.75-inch bucket. We rounded it out with OGM's T-Sport Headlight Bracket and OG Headlight Bucket for a uniform look. The mounting brackets also let you adjust the headlight to work with aftermarket fairings like the Memphis Shades Road Warrior fairing.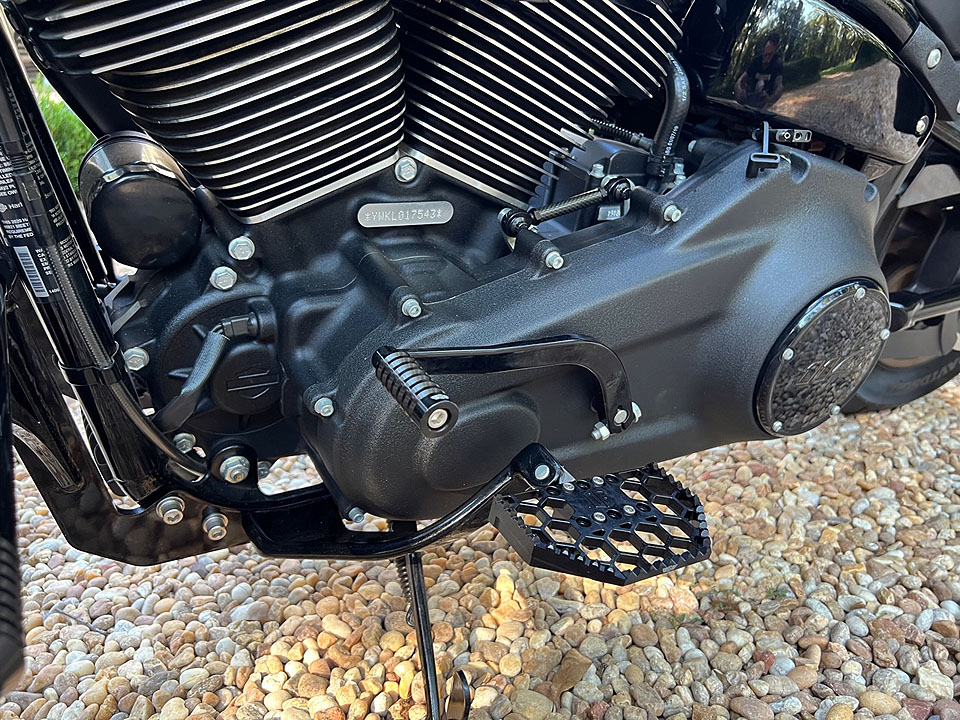 Moving down low, you'll see that we replaced the foot controls with OGM's designs, too. Their V3 Mini Floorboards not only look aggressive, they keep our feet firmly planted, too. We also rounded things out with OG Shifter Pegs.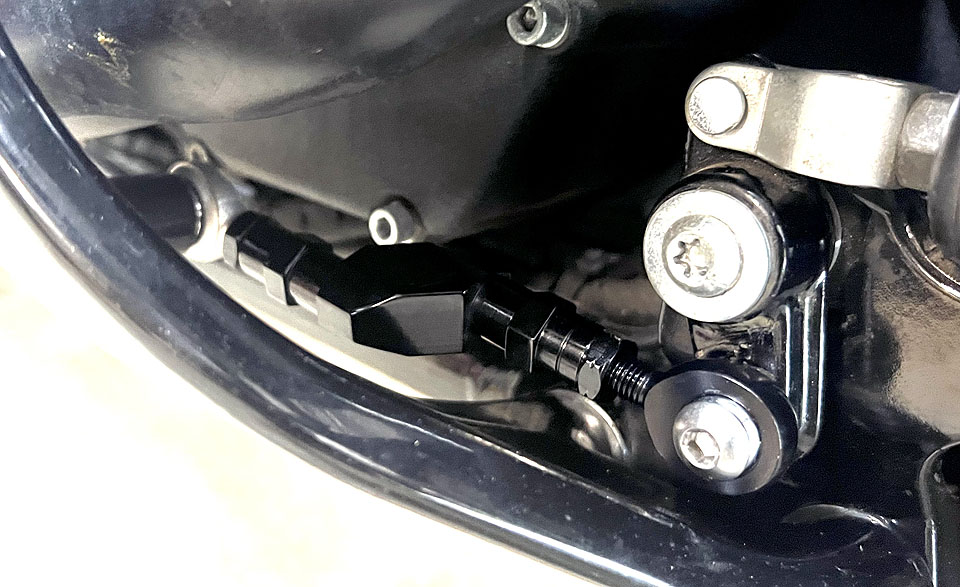 When doing the foot controls on this Softail if you have not done so already it is a must to hit up Greene Bros. for their adjustable brake linkage. They make it for 2018 to present Softails with mid controls. They give you the option to adjust your brake pedal higher or lower than the stock position. That gives you optimum pedal reach and function.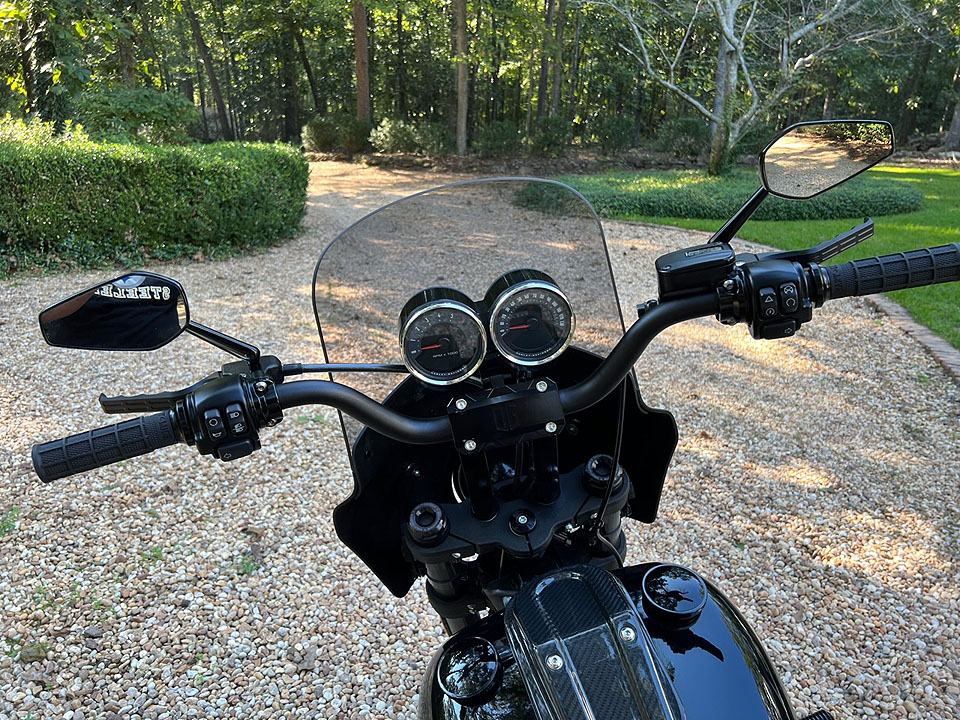 Let's move back up top. We went with OGM's 10.5 inch pullback risers and relocated the speedo and RPM gauges to for easier viewing thanks to their Dual Billet Gauge Pods. No more looking down to see our speed and rpm. Not only does it look cool, it also makes riding safer for just that reason.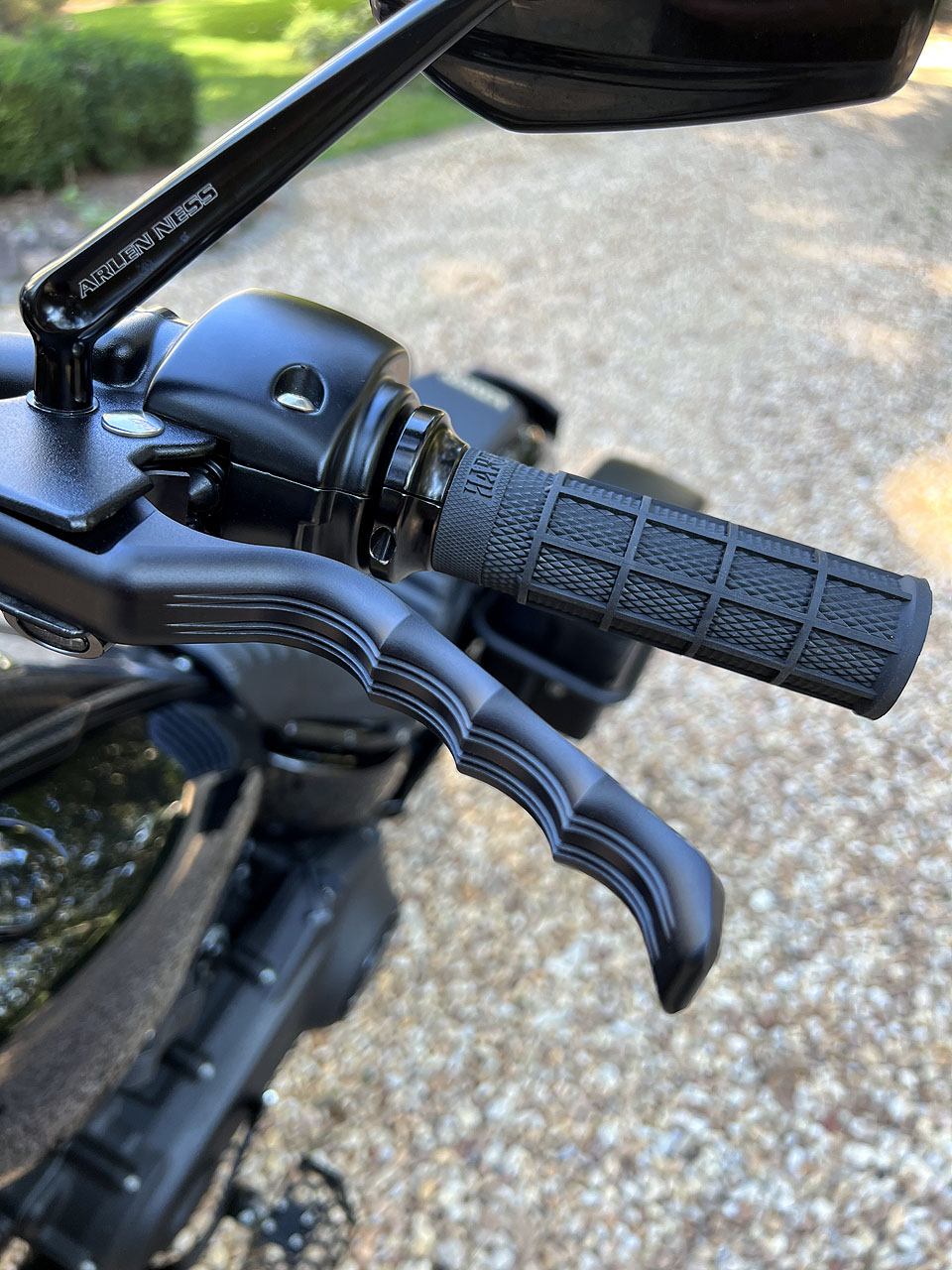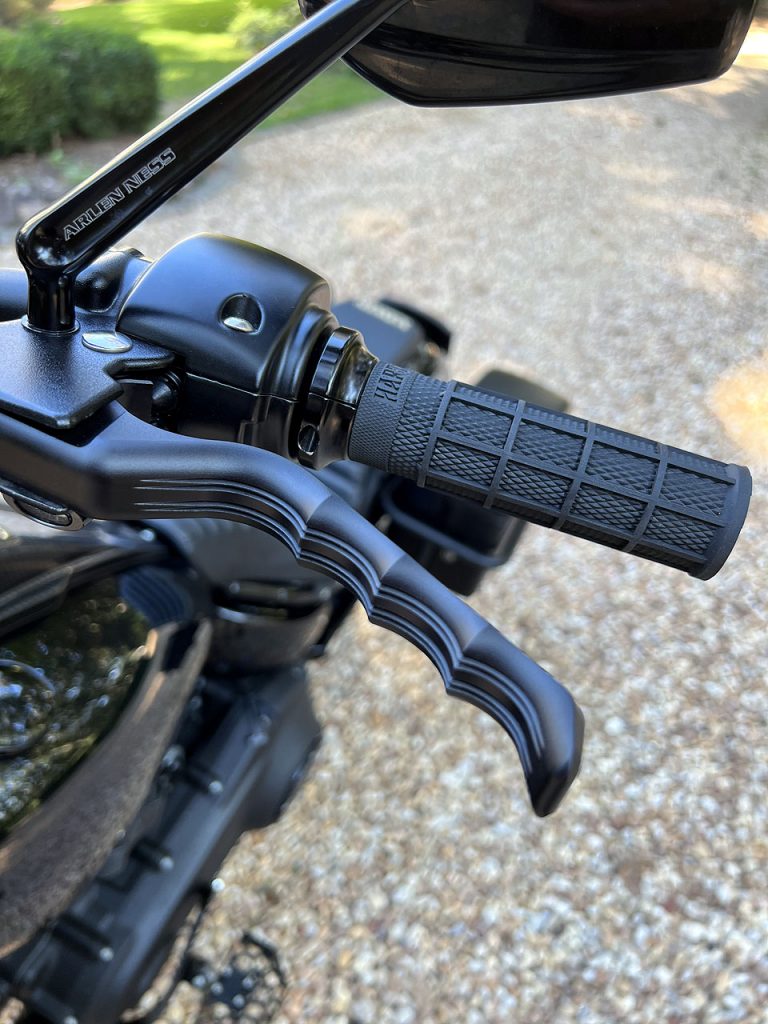 Perched up at the top of the risers are ODI's MX bars paired with the Hartluck Signature grips. Not only do the bars and grips give us more MX vibe to the bike, they provide a great feel. Also take note of the Dangerboy Pistol Grip Levers that allow for easy shifts and braking. The finishing touch to the hand controls was a set of billet clutch/brake clamps.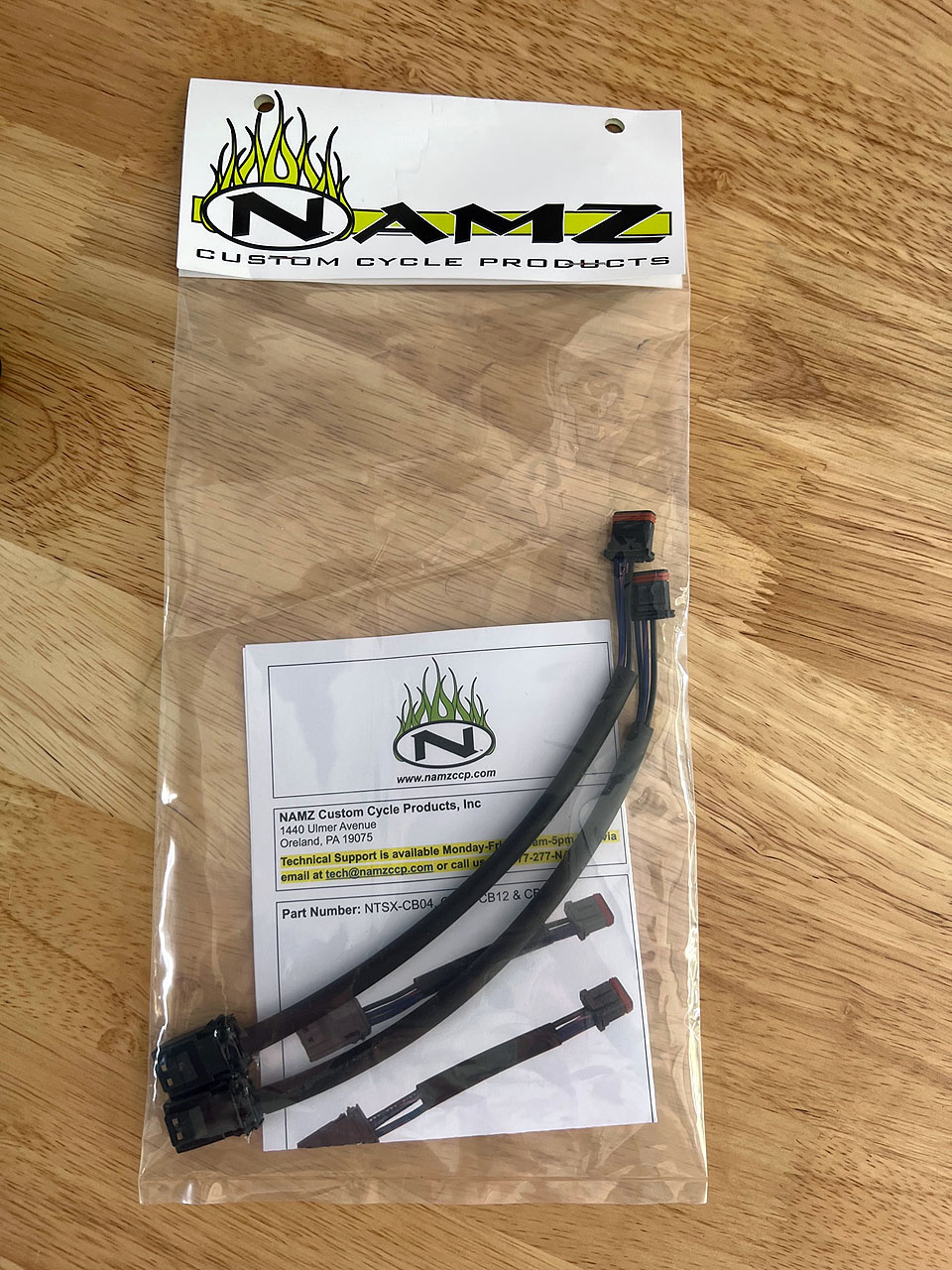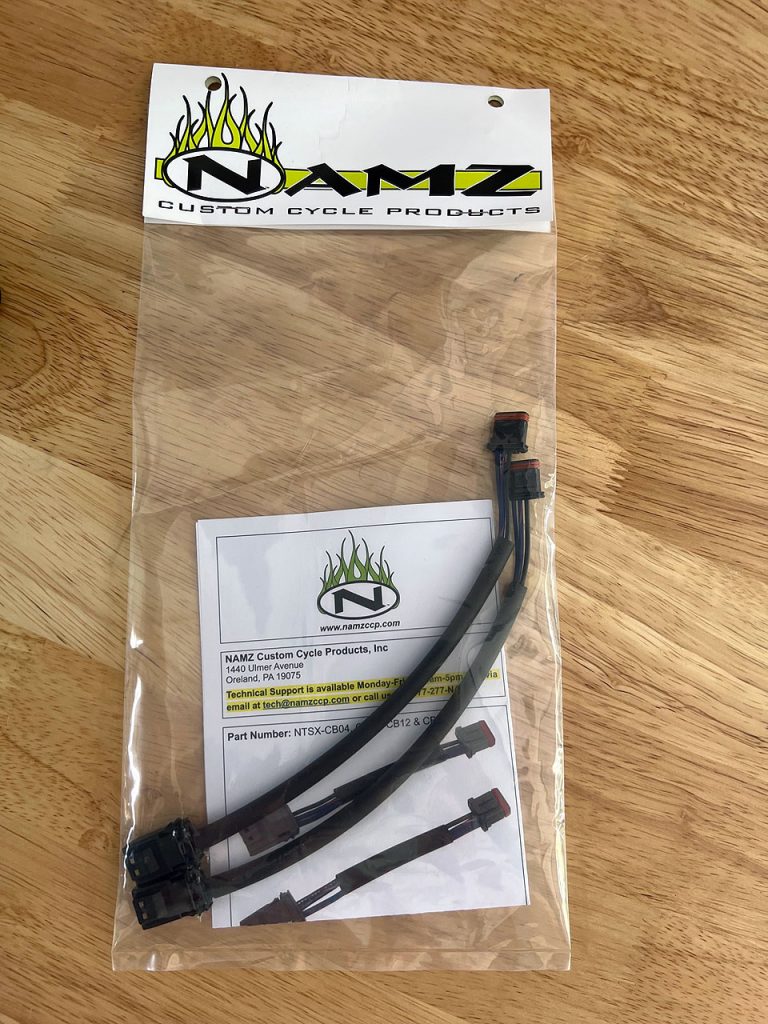 Whenever you increase riser height on a motorcycle, we recommend hitting up Namz for their turn signal, CAN/Bus Handlebar extension kits. Whether it's for the turn signals, speedo, and or throttle-by wire, they have it all to make sure you've got the right setup for the job.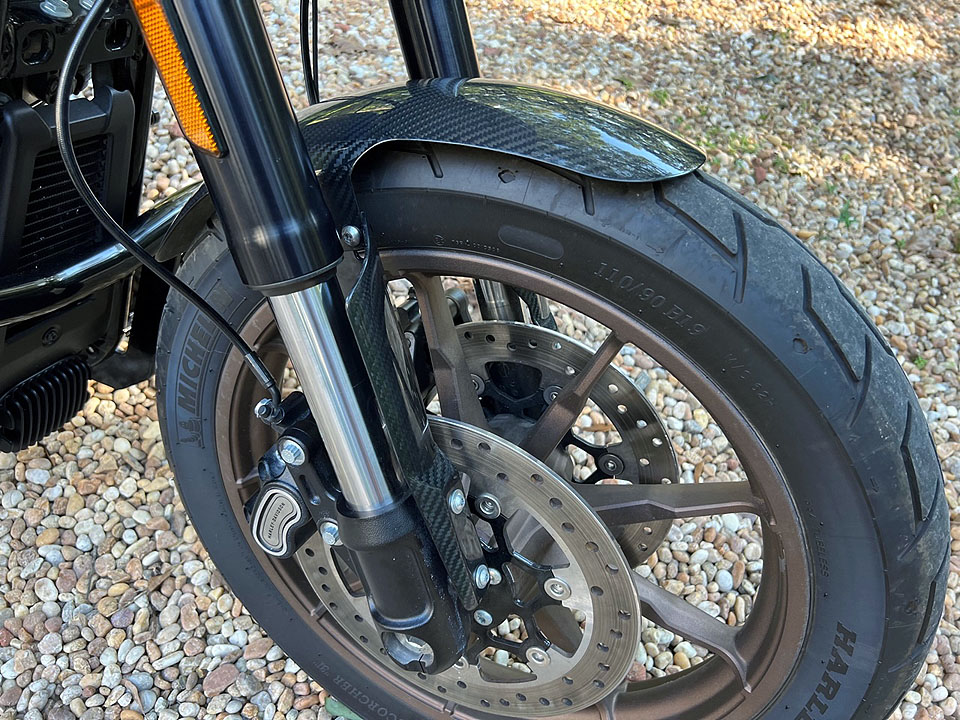 High Fiber Diet
Finally we crowned the Softail with some carbon fiber. It's durable, lighter, and just plain looks killer, especially on this style of performance-oriented customization. The OG Softail Low Rider S Carbon Fiber Fender Kit is a three-piece design that bolts straight to the stock front end. Its design lets you set the height for pretty much any wheel and tire combo you're running, too. And if you've been paying attention to this post, you know how much we love us some adjustability in an aftermarket part.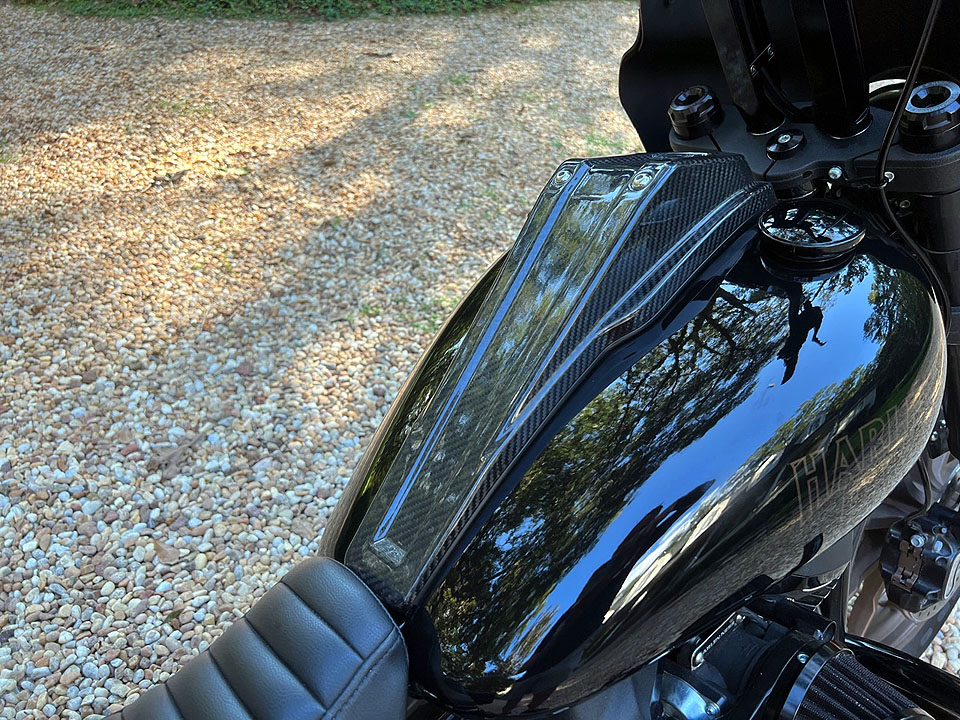 As for the Carbon Fiber Dash, it's a light, stylish cover up for when you relocated your gauges to bar level, like we did. It also makes use of the stock tank rubber gasket in the process.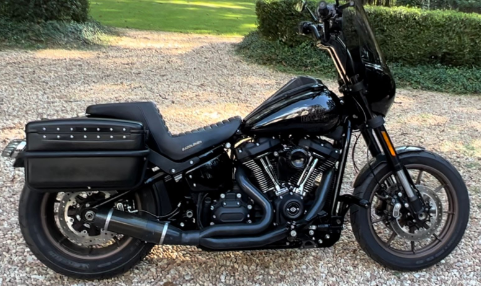 Best of all, the bolt-on parts swap went so smoothly that we finished in time for Sturgis. Once we were there these accessories grabbed a ton of attention at the various VTV bike shows we held at the rally. Sweet!