Our Harley-Davidson 2020 Lowrider S Project Bolt-On
Work on this Harley-Davidson 2020 Lowrider S, aka the Vtwin Visionary Project Bolt-On Bike, is in full swing. We've added performance upgrades from three leading companies in the V-twin world: D&D Performance Exhaust, Zipper's Performance Products, and ThunderMax. With over 100 years of experience combined they provide proven products that make horsepower and enhance rideability.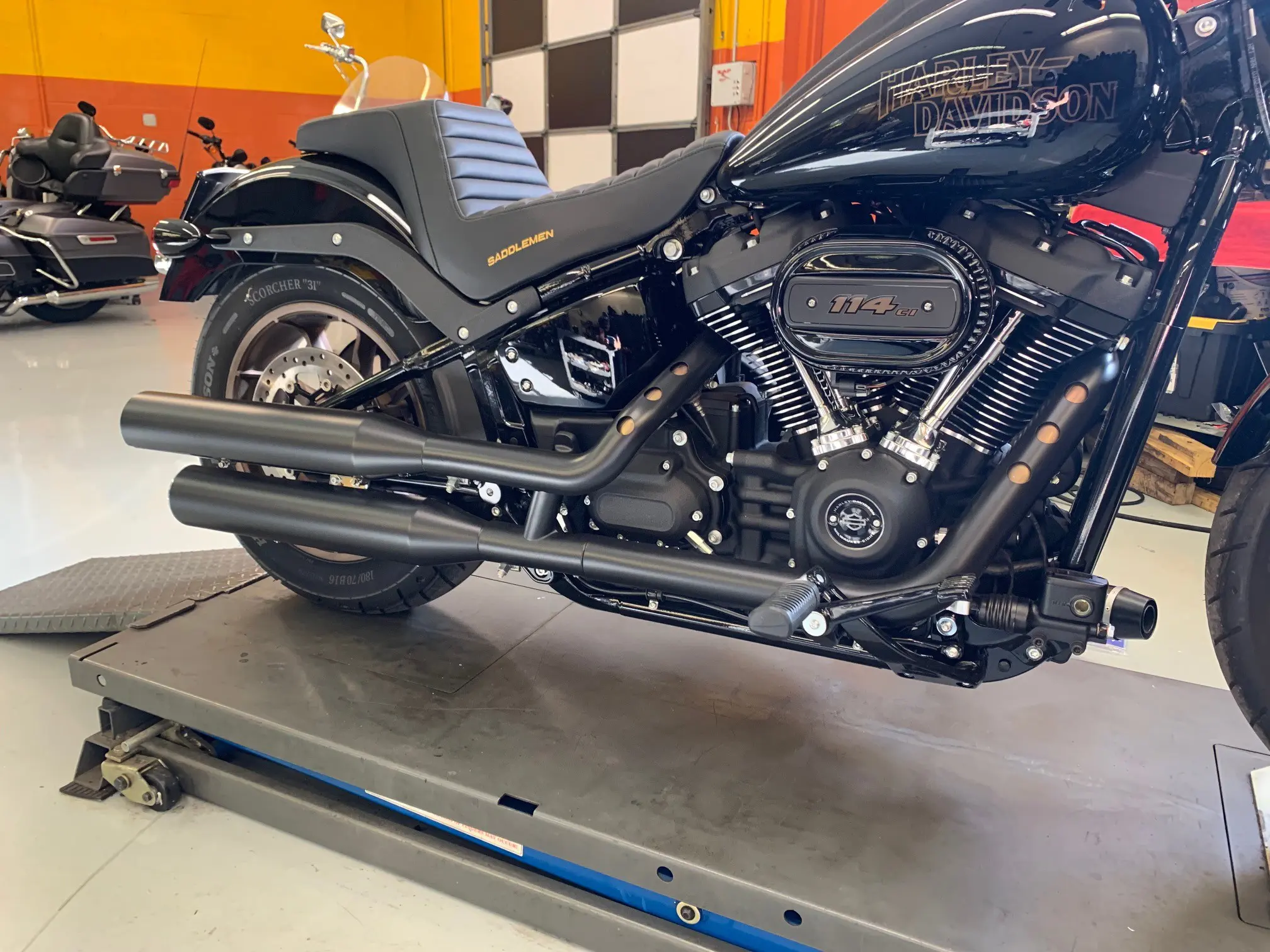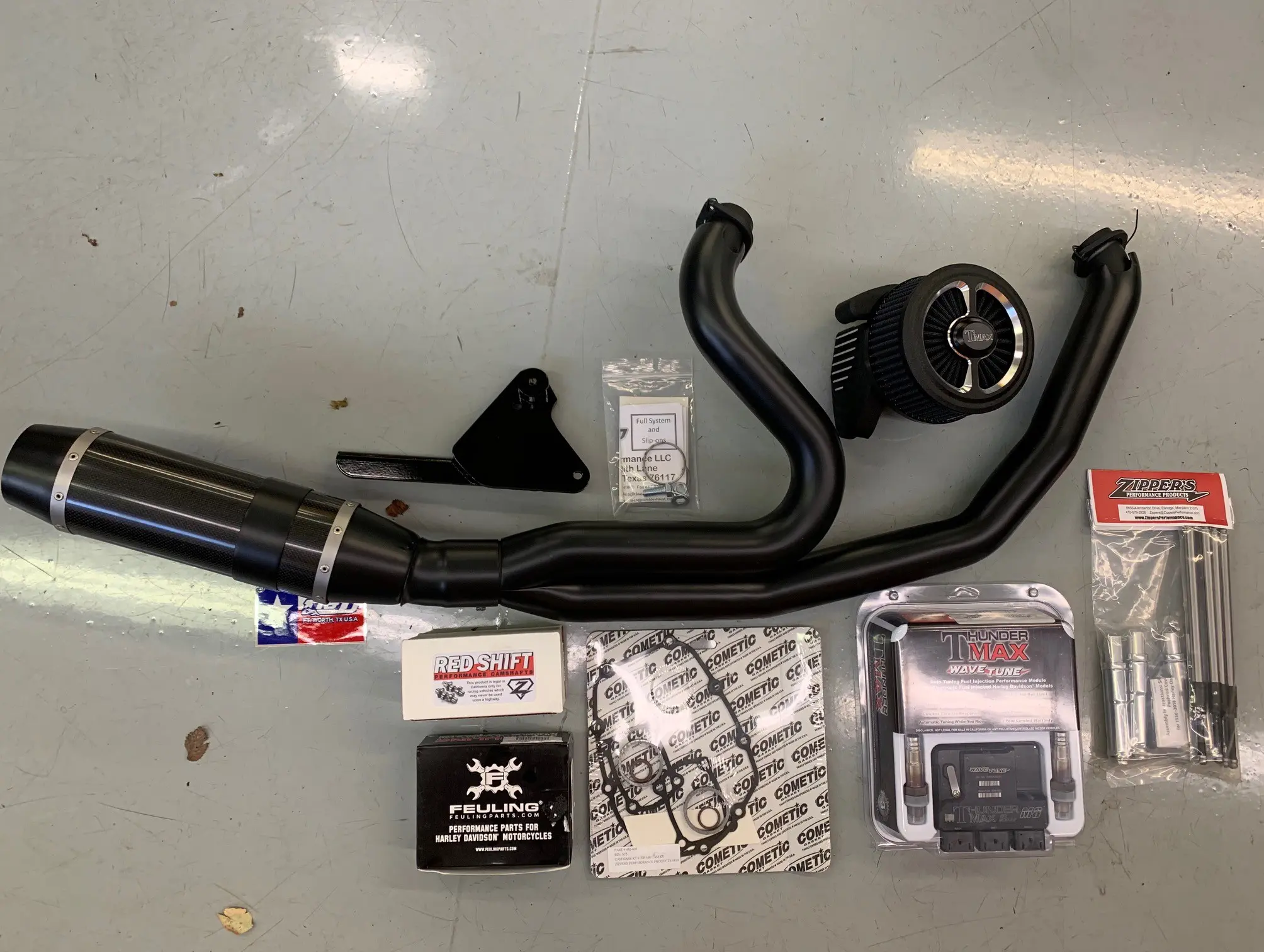 We visited the ThunderMax headquarters in White House, TN to have all these performance goodies married together. Before we installed everything, we ran the Harley-Davidson 2020 Lowrider S in stock form on the dyno and ran 93 h.p. and 104 tq. After that we laid out the arsenal of parts and got to work. First we got rid of the stock exhaust system to allow access to remove the stock cam.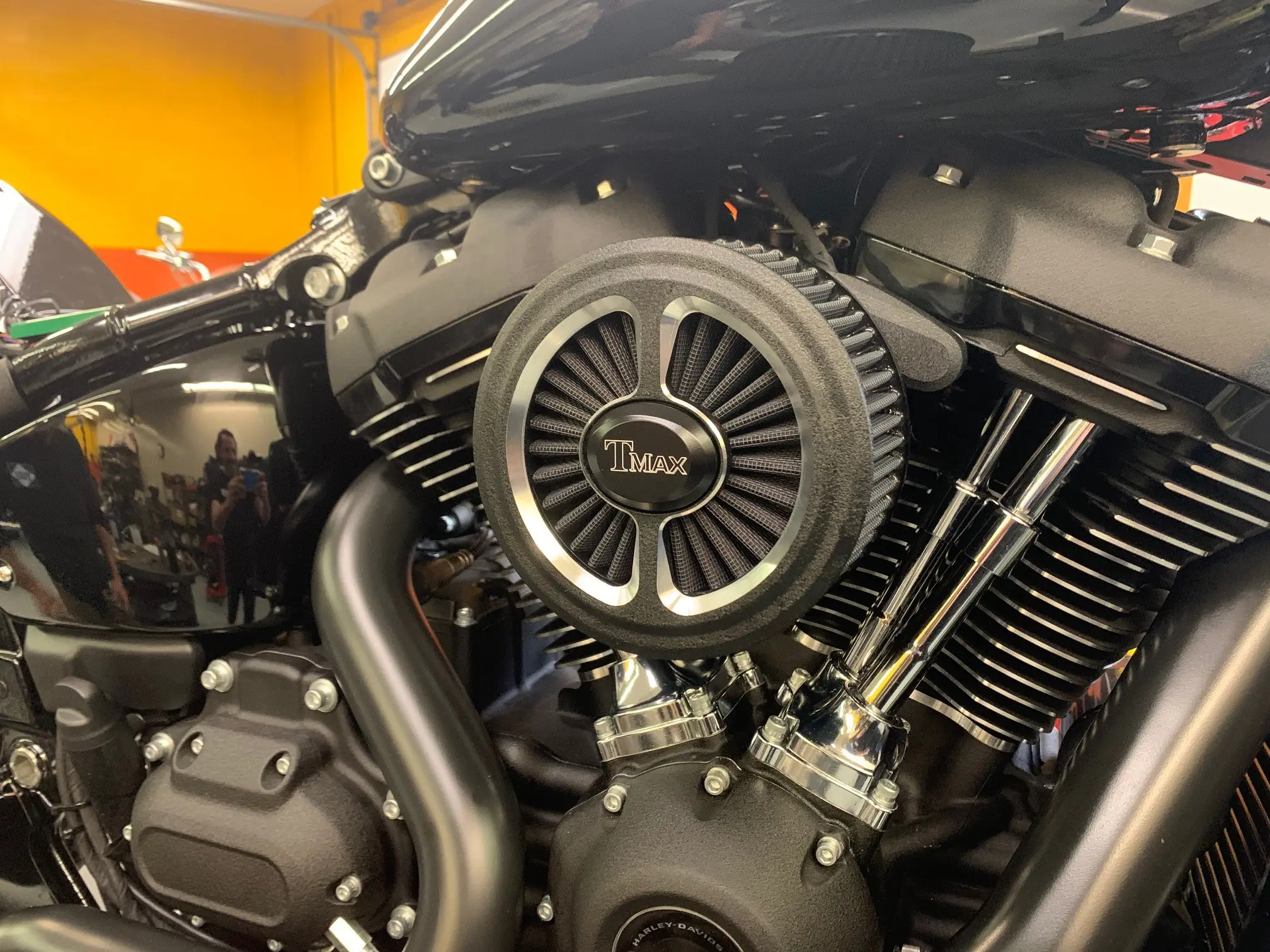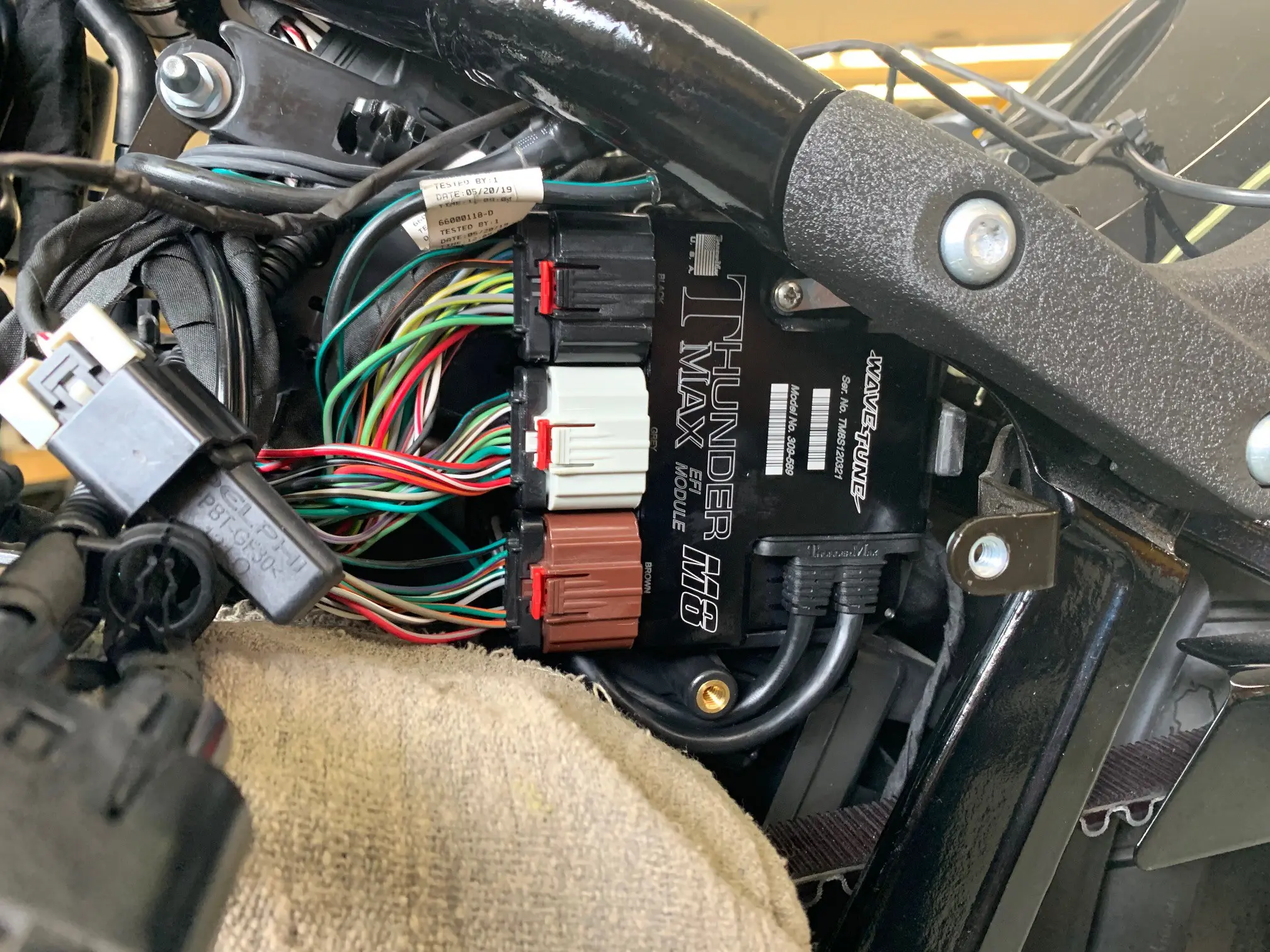 It is a stand-alone tuning system that utilizes their proprietary AutoTune technology. With it in place you next download their Smartlink software and plug the provided cable from the ECM to your laptop. Now you simply load the base map which is based on engine size, throttle body, cam, exhaust and air cleaner. Load the map and write it to the system. Detailed instructions are on their site and are easy to understand. The experts at Zipper's have done it all for you by formulating the kit with everything you need for the job; gaskets, cam bearing, lifters and pushrods with chrome or black covers. I could take you down the detailed road of installing the cam kit but that has already been documented in a detailed format that is available on their site.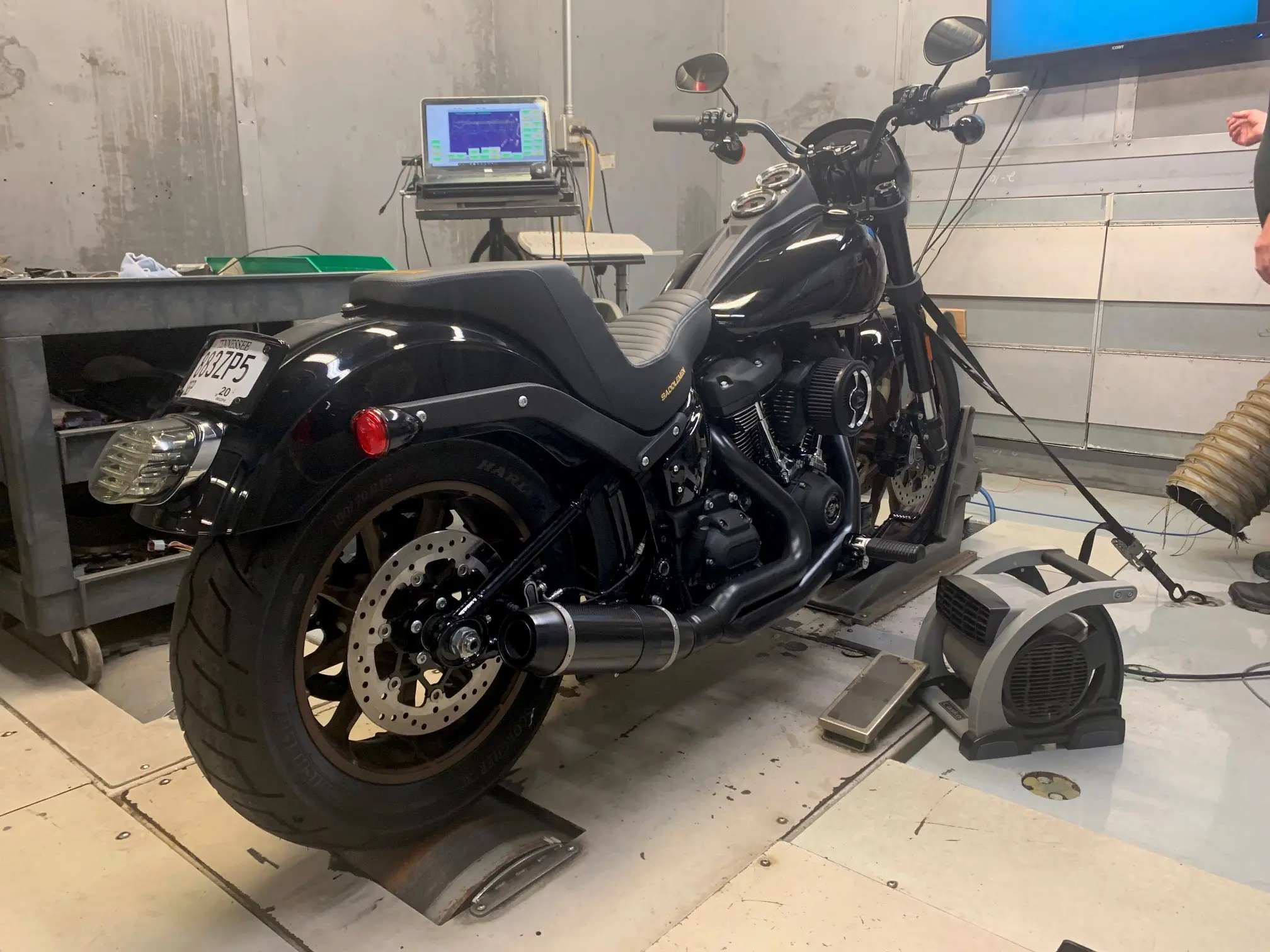 It was time! We fired up the bike and let her idle. It was music to our ears with a nice low thumper and cool cam lobe to it. We took the bike over to the dyno to get the results.
The combination of the D&D exhaust, ThunderMax EFI module, Ballistic air cleaner, and Zipper's cam kit is a marriage made in heaven producing 118 h.p. and 122 tq.! Very impressive numbers.
Come to find out, Rusty from D&D says we should have played with the timing to get even more out of her. Stay tuned for updated numbers. This is an incredible combination that provides a big boost of power to the Milwaukee-Eight. I have put 200 miles on the bike since the modifications. It runs smoother and pulls through the entire torque band. We highly recommend this combination.
Parts List:
D&D #636Z-31-C 2018-2020 2:1 Softail M8 Bob Cat Up-Swept Exhaust Black Ceramic with Black Ceramic Header. Carbon Fiber Sleeve. $1,099.00
Zipper's Performance Products #517-318 Red Shift 468 Cam Zip Kit for Milwaukee-Eight – Includes Cam, Gaskets, Cam Bearing, Lifters and Quickee Pushrod Kit w/Chrome Covers $609
ThunderMax WaveTune #309-589 2018 – Up Softail Models $989.99
ThunderMax Ballistic 2 Bar Air Cleaner $324.99