Our Harley-Davidson Motor Sweepstakes Winner
Alrighty, I'm sure most of you know we held an online sweepstakes for a 131-inch Harley-Davidson Screamin' Eagle Milwaukee-Eight engine. At least, I'm sure over 8k of you know that, since that's how many of our readers stepped up and entered to win it. When the dust settled from the flurry of entries, one lucky rider emerged victorious. Congrats, Sam Hobbs. We can't wait to see what you do with your prize.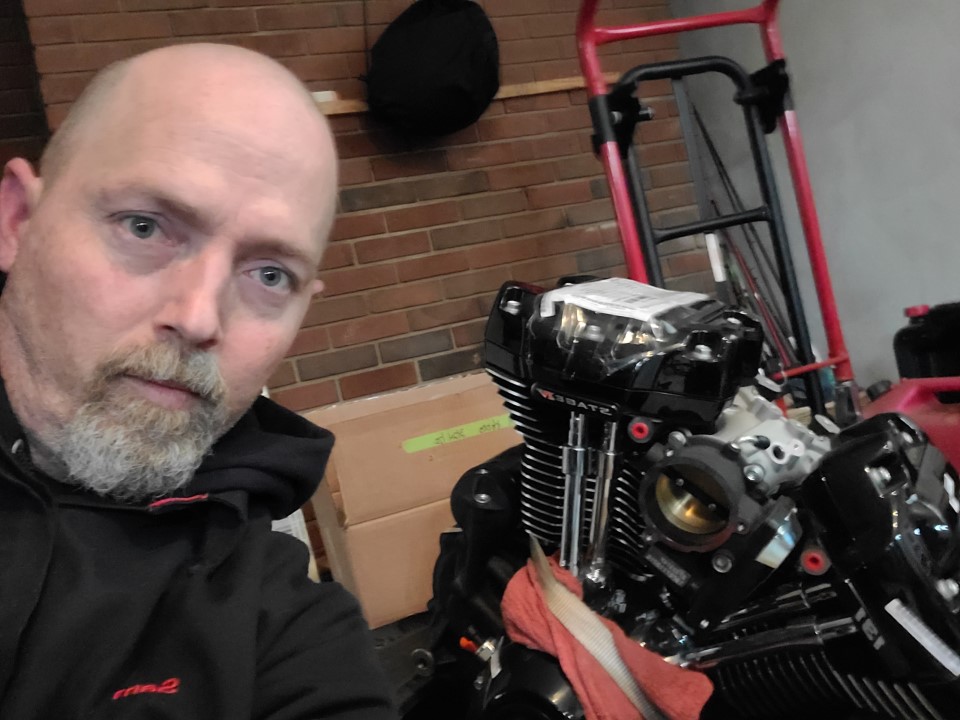 Built from the bottom up in Milwaukee, this street-tuned 131-cubic-inch Harley-Davidson Screamin' Eagle Crate Engine is designed to run with a wide-open throttle at high engine speeds and provide instant passing power from cruising speed.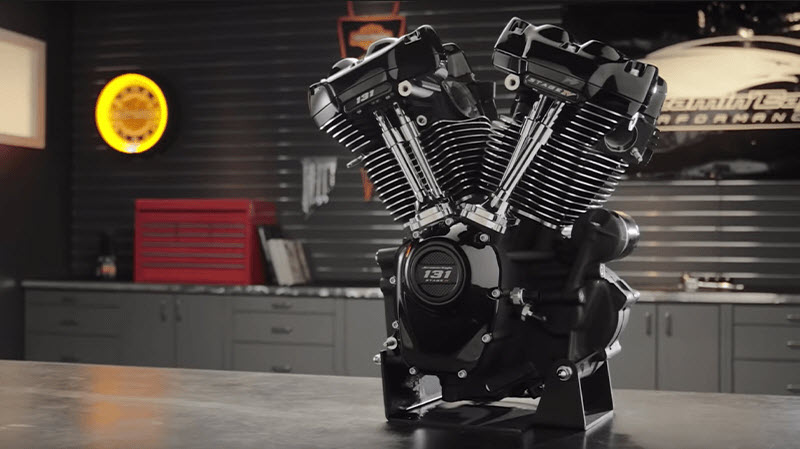 Made for riders seeking maximum displacement, compression, and flow, it delivers 131 ft-lb of torque to the rear wheel as soon as the throttle is cranked. Stage IV equipped engine includes 131 Stage IV badging on the cylinder heads and timer cover to highlight the powerplant. This street-ready performance motor features the finest Screamin' Eagle components: engraved CNC-ported cylinder head with CNC-machined chamber and 1mm larger valves, SE8-517 high-lift cam, high-compression forged pistons, high-performance cam bearing, high-performance tappets, patent-protected 4.31-inch steel sleeve cylinders, 64mm throttle body and cast manifold and 5.5 g/sec fuel injectors.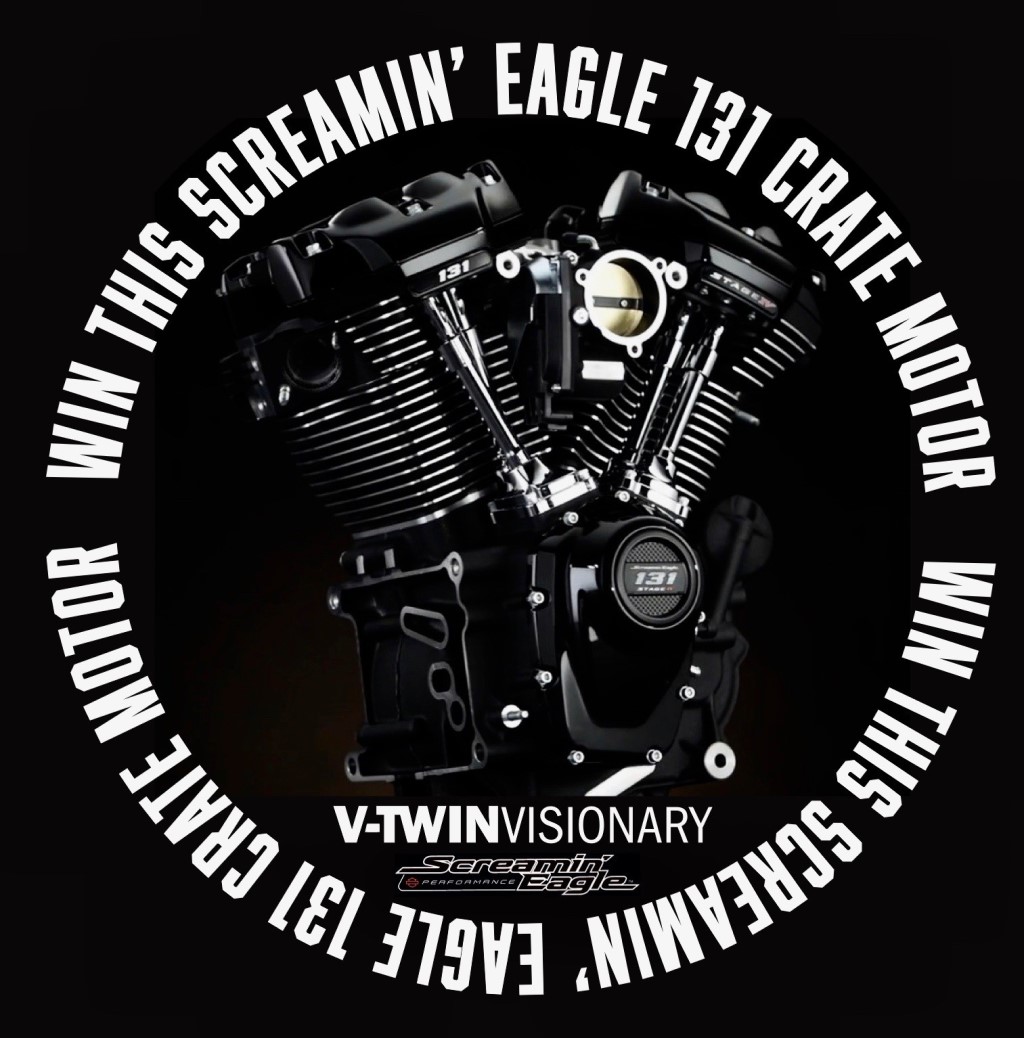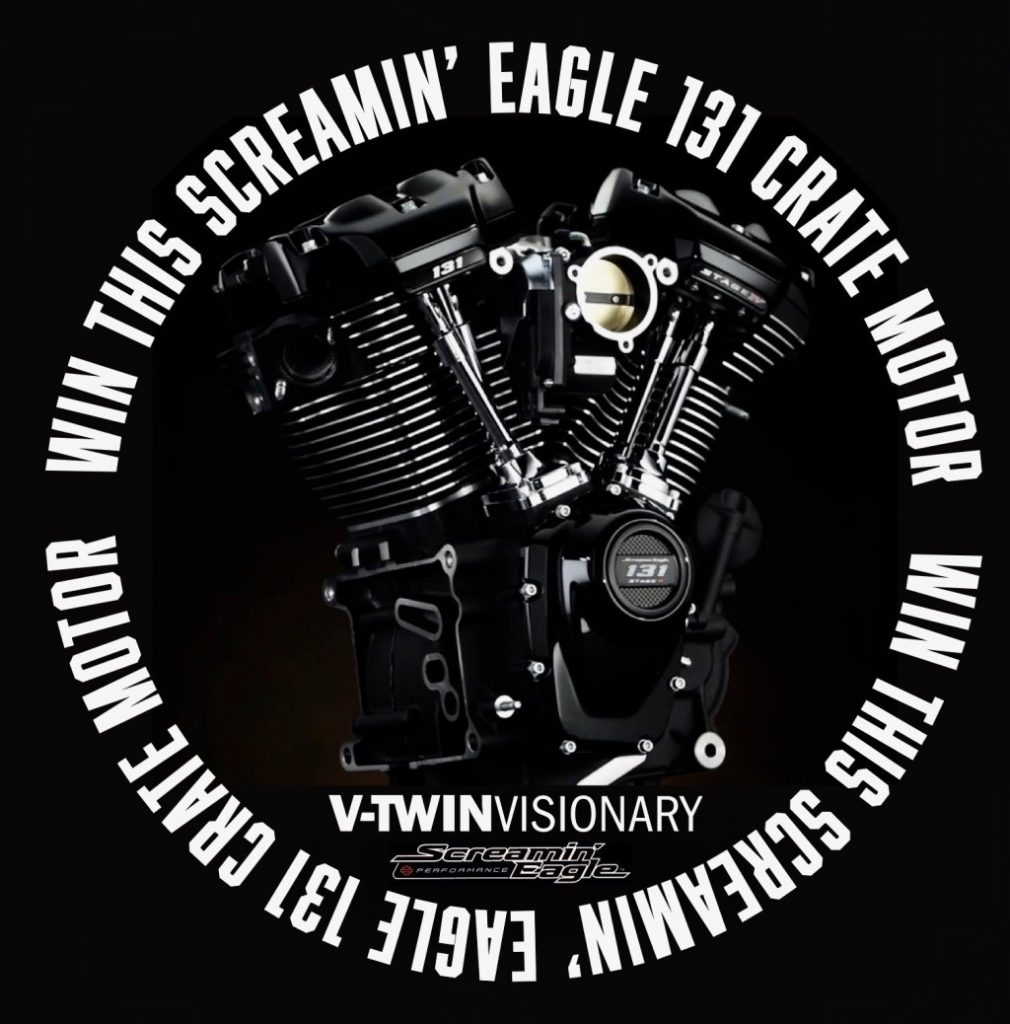 For the rest of you that entered, the bright side is that we've got an even bigger sweepstakes coming up soon. Keep an eye on our website, Instagram, and Facebook for your chance to enter and win!