Project Grrrl Scout | Indian Motorcycle
Maggie Monge talks about the Indian Motorcycle and VTV project GRRRL Scout. She will be transforming a box-stock Scout Bobber Sixty into a full-on custom machine using her own two hands. And a ton of help form some of the industries top aftermarket companies as well as some of the nation's top custom motorcycle fabricators.
The Scout Bobber Sixty is powered by the same 1000 cc, liquid-cooled V-twin as the Indian Motorcycle Scout Sixty. With 57 kilowatts (76 hp) of power and 88 Nm of torque, the Scout Bobber Sixty provides enough power to match its aggressive look. A stripped-down headlight, blacked-out engine, modern tank badge, and an updated primary cover give the Scout Bobber Sixty an intimidating silhouette.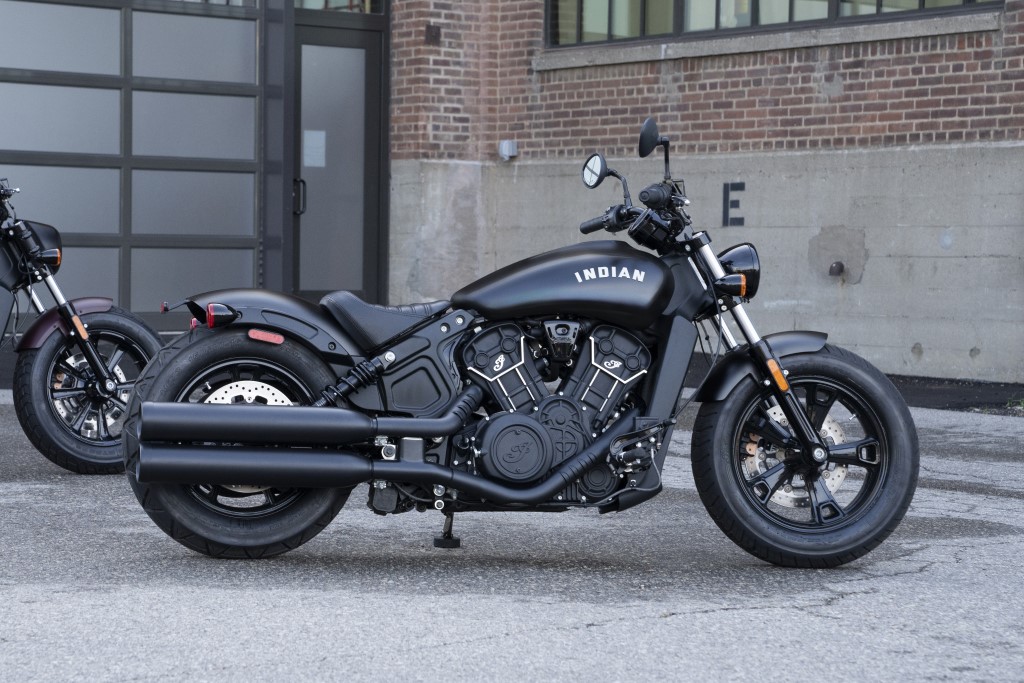 Once you've got a plan in hand for a custom project, step one is tearing down the bike. In the clip below, Maggie starts doing exactly that.
Which direction will she take it? The only way to find out is to follow the project as it develops. Naturally, we'll keep you posted on it as Maggie's customization journey goes along. Follow us on Instagram, Facebook, and YouTube also to keep up.