RCX-1 Mufflers for H-D Touring Models
RC Components just stepped up their Harley-Davidson bagger parts with the new RCX-1 line of mufflers. Between the sleek new design, the deepest tone they've ever achieved, and the added horsepower, they've got a good thing going.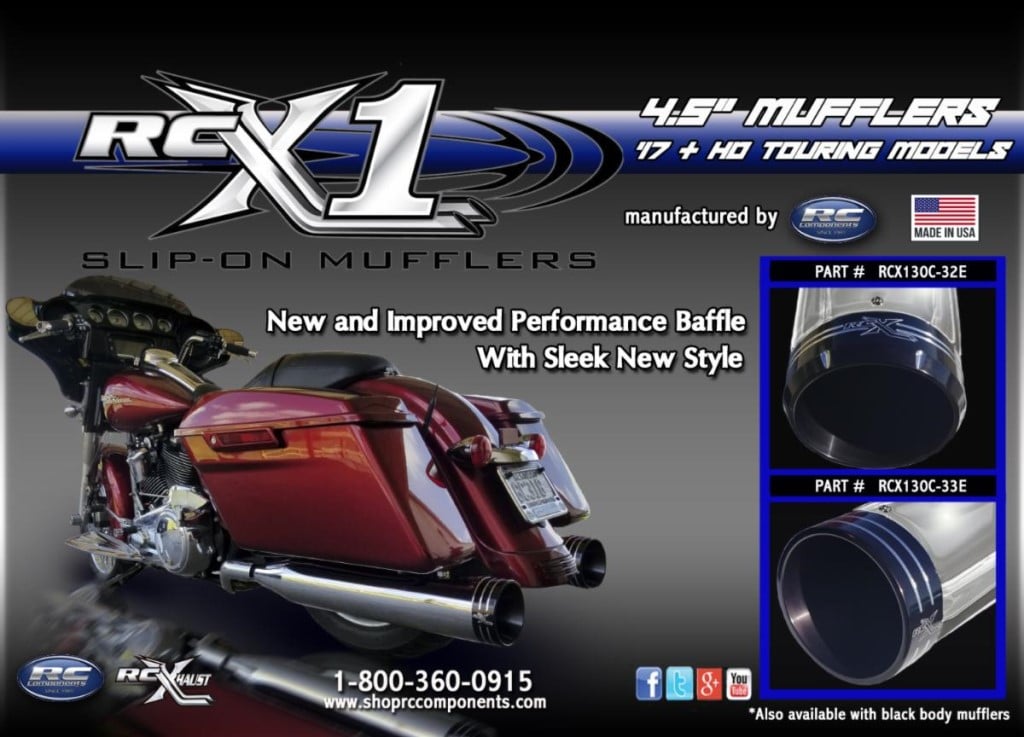 The mufflers are available in chrome or black bodies, with two different beautiful tip designs. Whether you go with the Drift Eclipse (32E) or the Flo Eclipse (33E) tips, you'll add a modern and classy look to any motorcycle. Also, the new performance baffle adds more horsepower and torque than before. At the same time, it produces that ultra deep bass tone you feel pounding in your chest. Call RC Components today for more info and our special new release pricing for the RCX-1 mufflers.