New Shark Spartan GT / GT Carbon Helmets
The Shark Spartan GT and GT Carbon, Shark's brand new fiber composite full-face helmets, feature Shark's latest innovations and expertise acquired over the years. The combination of fiber and carbon layers in the GT carbon version offers the highest level of protection. 
The Spartan GT goes beyond market's standards in terms of both safety and comfort. It will also meet the expectations voiced by the most demanding racers.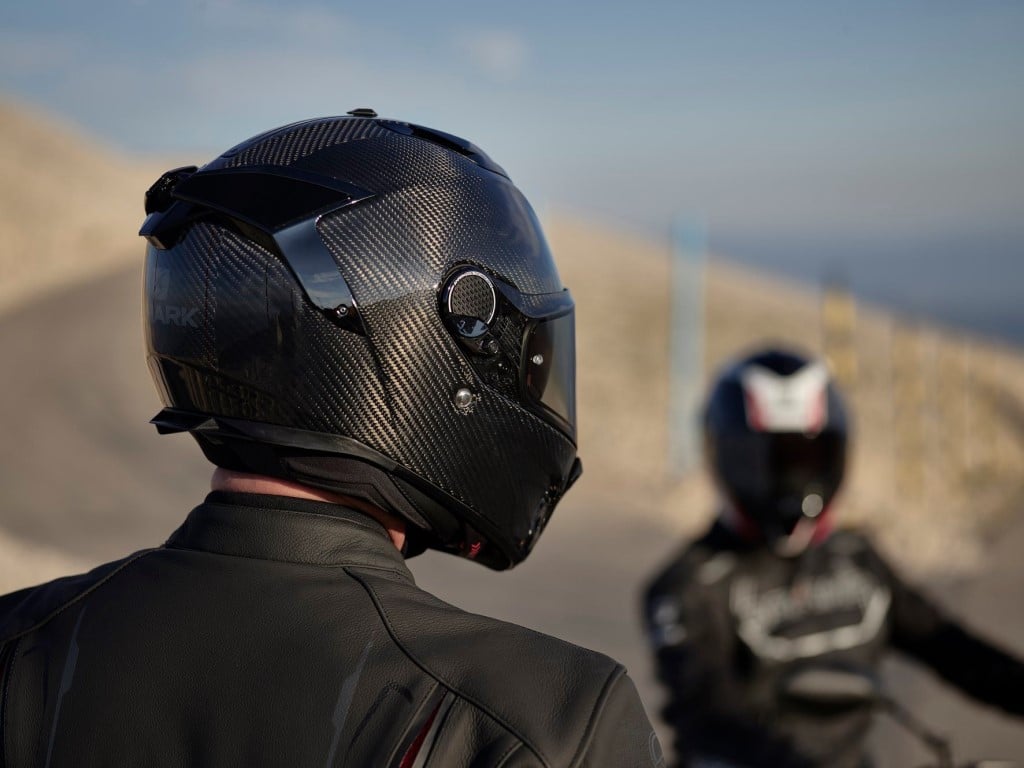 New Shark Spartan GT Features
The helmets pack a shell made of multiaxial fiberglass. They also have the Shark Emergency Removal System for quick release of the helmet interior in case of emergency. They also have an Optical Class 1-rated visor featuring variable thicknesses and an anti-scratch treatment. Other features include Pinlock Max Vision included in the box and "3D morpho" cheek pads. For more information, see the full line of motorcycle helmets here.