Rockford Fosgate Drops New Threads
Long sleeve t-shirt designed for life on the open road, where you can get away from it all. And do it while blasting your favorite tunes through your high-performance Rockford Fosgate audio system. Keeps your body protected from sun exposure during the day and just warm enough for that chilly ride home.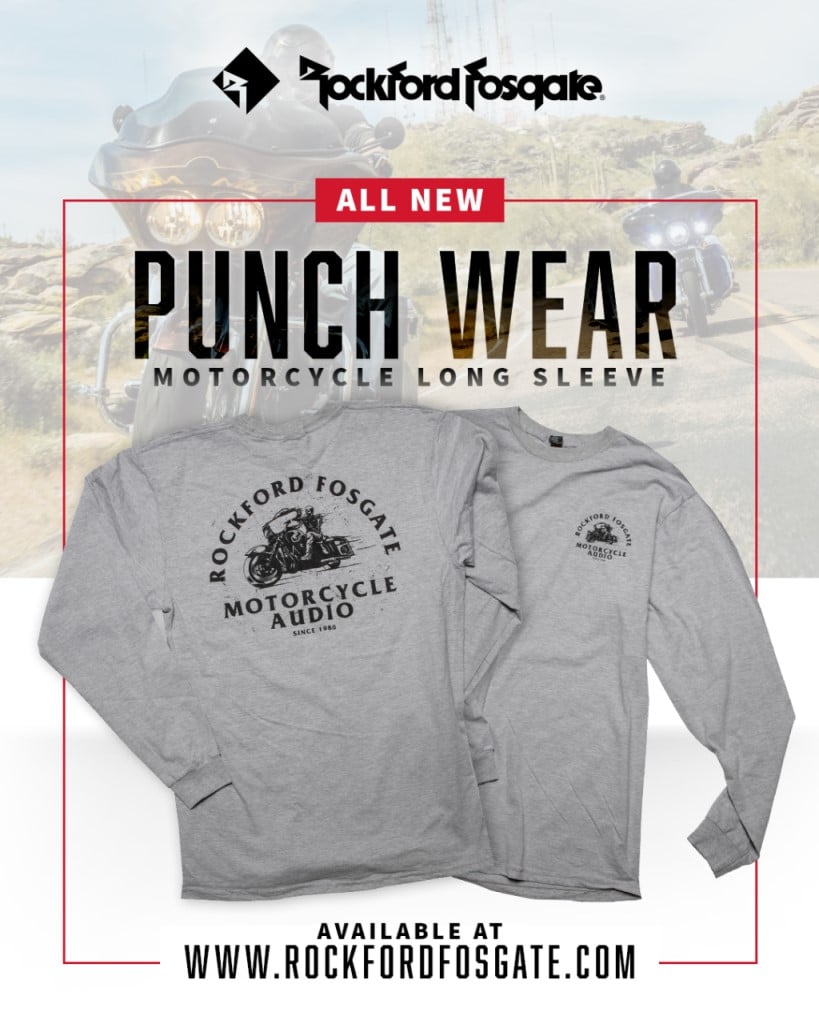 Features a design at the left-front pocket area of a skeleton riding a Harley-Davidson Street Glide Special with "Rockford Fosgate" circulating around the bike and "Motorcycle Audio" underneath with "Since 1980" on the baseline. Pick up your new shirt today.