Vance & Hines Launches New NHRA V-Twin
Performance product maker Vance & Hines just launched a new 160-cubic-inch V-Twin motor for use in NHRA Pro Stock Motorcycle drag racing. They designed the motor specifically for use with the NHRA-approved Buell 1190RX bodywork. This marks the first motor designed for a Buell race bike from the company.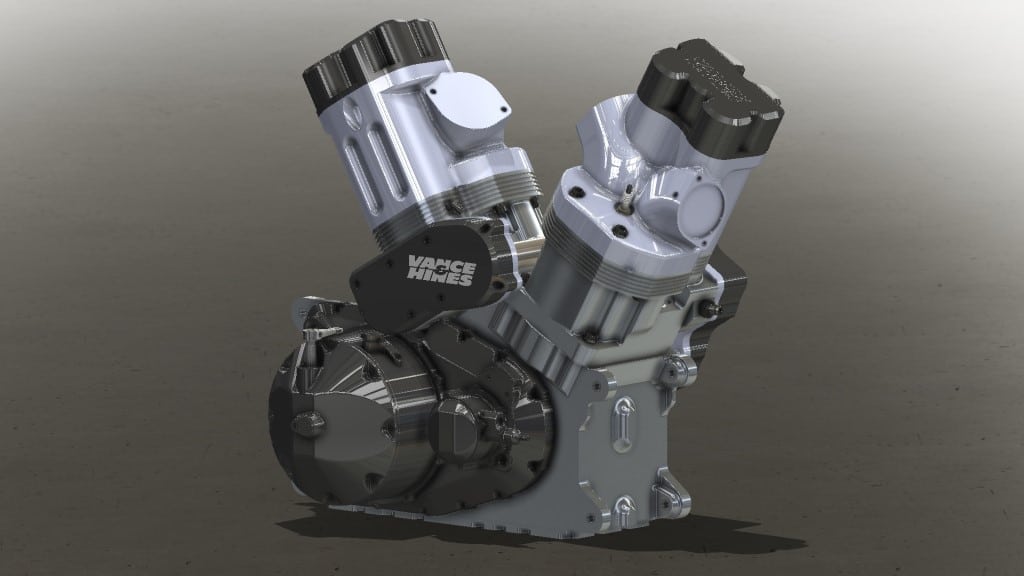 The new powerplant, tagged the "VH160VT," grew up at the company's Racing Development Center (RDC) in Brownsburg, Indiana. The 60-degree V-twin engine runs pushrod-driven valves and hits10,000+ RPM. It has been approved by NHRA and will be offered to teams participating in NHRA Pro Stock Motorcycle racing.  
The engine comes as a complete, running engine. Alternatively, components may be ordered through the V&H RDC as well. Some teams will purchase a builder's kit. With it, a racing team takes advantage of the company's proven technology while incorporating their own cams and cylinder head porting specs. Thus, they create a powerplant that works best for their team.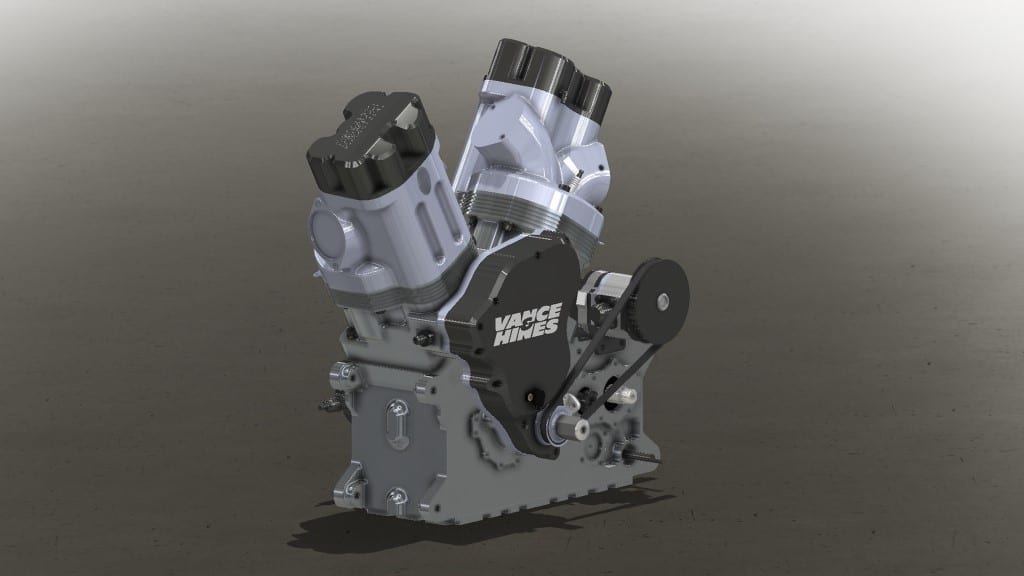 "This is a natural extension of our company's involvement in motorcycle drag racing," said Mike Kennedy, president of Vance & Hines. "Terry Vance and Byron Hines became legends in the NHRA with their history of winning. As we have for the past 40 years, we continue to support teams by providing great vehicles, great engines and great components."
Vance & Hines Loves the Drag Racing
The performance V-twin icon also launched a four-valve Suzuki-based racing engine earlier this year which can be used in several drag racing classes. In its first outing at the NHRA Gatornationals race in Florida, Vance & Hines rider Angelle Sampey hit 200 MPH in her second run. She was also the #1 PSM qualifier at the event.  
The VH160VT engine will be available starting on June 1, 2021 through the Vance & Hines Racing Development Center. Find out what they have for your V-twin motorcycle on this here website.