Roland Sands Camo Collection
Roland Sands Camo Collection is its all-new limited edition color setup inspired by disruptive pattern materials commonly used in jungle military camouflage.
Limited to a one-time production run, the Roland Sands Camo Collection consists of two jackets and a set of gloves. Therefore, if you want to get your mitts on some this gear, you better act soon.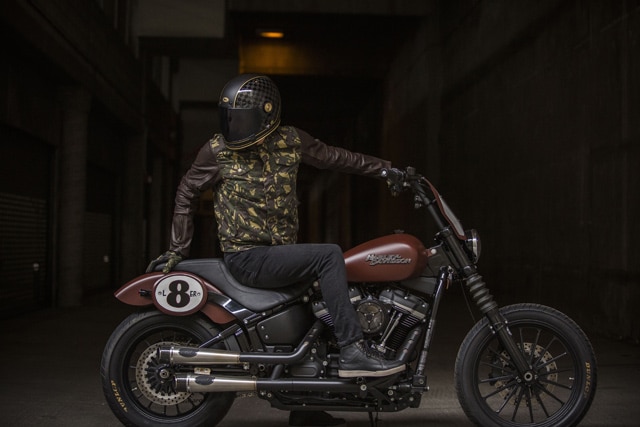 First let's take a look at the Johnny Waxed Cotton & Leather Jacket.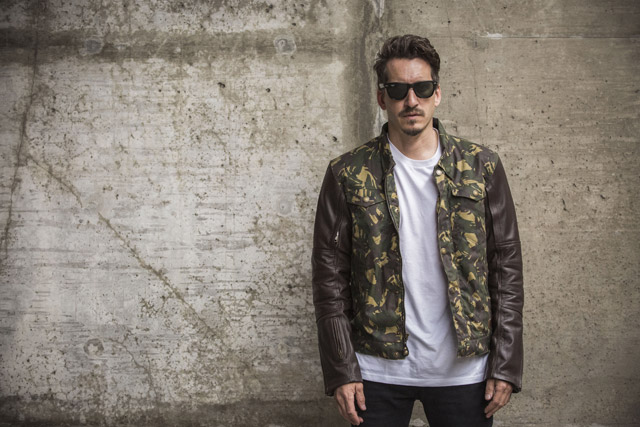 The RSD Johnny Waxed Cotton Jacket features a premium RSD waxed cotton main body and hand finished cowhide sleeves. Both are materials RSD is known for but never executed this way on a jacket. Styling is very classic where the main body feels like a vest and the sleeves share some design similarities to legacy RSD jackets.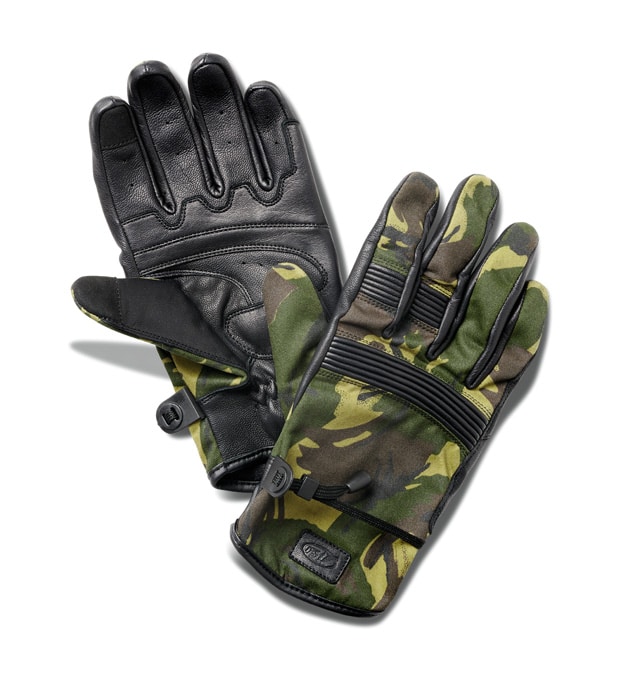 The RSD Truman Gloves are a vintage work style glove using classic materials. The top hand is built using our proprietary RSD waxed cotton used on some our most iconic jacket designs that provides abrasion protection and is naturally water repellent. The index finger and thumb tips have cell touch layers for smartphone use. All seams use double stitched construction and the palm is constructed using a double layer cow-hide.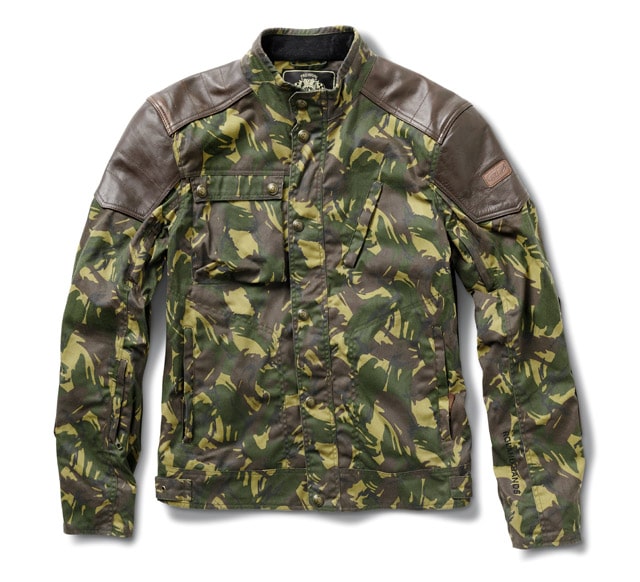 The Truman is a hybrid construction using two proprietary RSD materials, waxed cotton and Dakota leather. RSD waxed cotton is water and abrasion resistant and we have reinforced the abrasion areas on the Truman with oiled Dakota Leather to give it extra durability, and a unique look and feel.
Both jackets and the Truman gloves are, of course, available in a range of sizes. If you want to know more, you'll find all the information you need (or even buy the stuff) at the RSD website.