Smoky Mountain H-D Motorcycle Events Coming Up
During the rest of the year that Smoky Mountain H-D isn't hosting the Vtwin Visionary Smoky Mtn Tour, they've got their own motorcycle events a-happenin.' With summer just up the road, the Harley-Davidson dealership has a couple of cool events planned for July.
She Rides Moto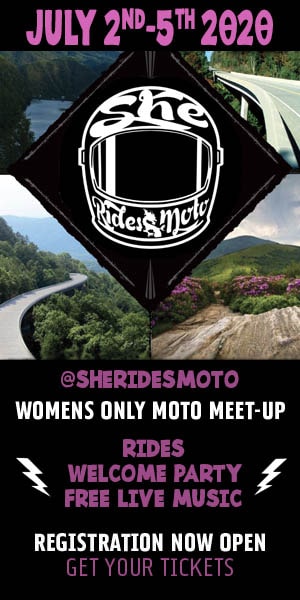 First, She Rides Moto kicks off July 2nd with a welcome party. What follows are four full days of women's-only moto mania. If you haven't carved the Smoky Mountains on two wheels, here's a great excuse to do so. And the live music and killer food at The Shed between rides make it all the better.
Black Dragon Breakdown 8 at Smoky Mountain H-D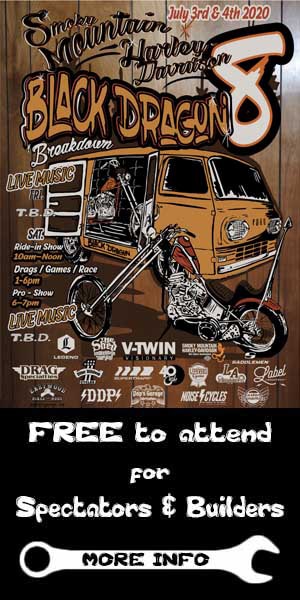 Meanwhile, the Black Dragon Breakdown hits the dealership July 3rd and 4th. Celebrate Independence Day amidst live music, great food, bikes, and the people who love them. The ride-in show starts at 10 am. Afterward, stay for the drag races and the pro show later on.