Vtwin Visionary Performance Show Profile | Bell Powersports
Bell Powersports has a long history in the motorcycle world and is one of the foremost names in helmets. They're also honoring us as one of the sponsors of the Vtwin Visionary Performance Shows, for which we are very grateful.
Way back in in the 1950's, the California hot rod and racing scene was a culture unto itself. It was also the backdrop into which Bell founder Roy Richter built his legacy. How? By anticipating the needs of gas-fueled speed freaks. They wanted to drive fast, Roy rounded up all the parts he could into the world's first speed shop. If they hungered for racing, he built them race cars. And when the need-for-speed revealed its ugly side, Roy stepped and Bell Helmets was born.
Roy Richter pushed the envelope of what was possible and his unlimited spirit has guided Bell Powersports for nearly 70 years, earning the admiration, trust and loyalty of generations of champions. That drive to anticipate and create continues, as much a part of Bell's ethos today as it was back in Roy's day. Nowadays, Bell makes helmets in a variety of styles for different types of riding. Case in point: the Eliminator Carbon.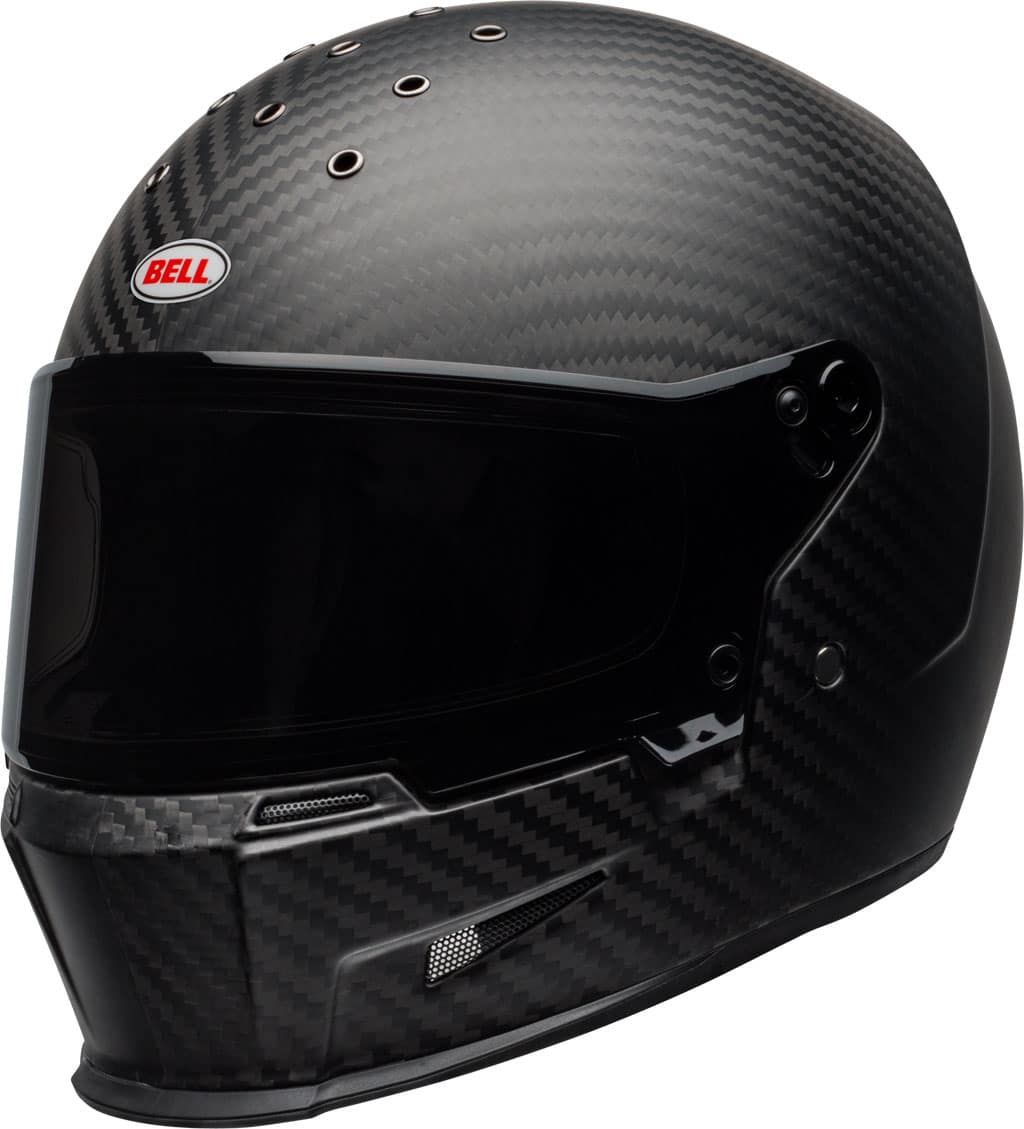 Whether for auto racing, motorcycling, or bicycling, Bell is synonymous with instilling confidence and enabling awesomeness. Check out their full motorcycle helmet lineup here. For the latest on our shows and the Vtwin Visionary Smoky Mtn Tour, check back on our Tour page.