S&S Cycle Brings Flat Track Performance to the FTR1200
Well into their third season with the Indian Wrecking Crew, S&S Cycle is pretty happy with that arrangement. Wouldn't you be, if the race team featuring your performance products was dominating its competition season after season?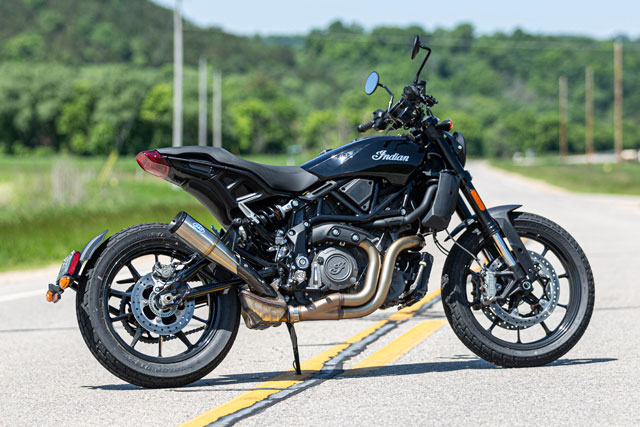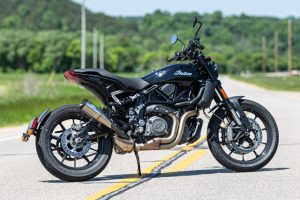 The same level of performance, fit and sound that rules the podium in American Flat Track is now available for the brand new Indian FTR 1200.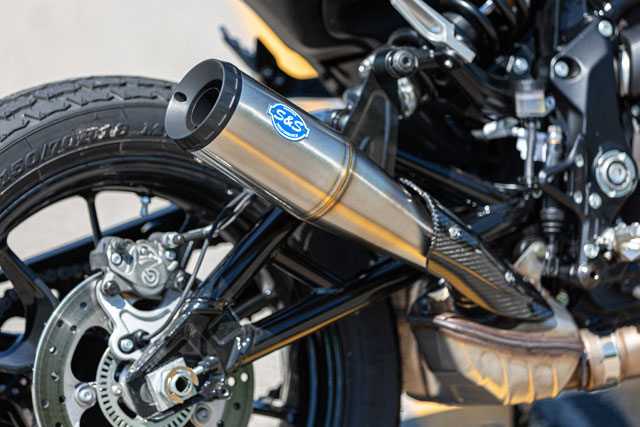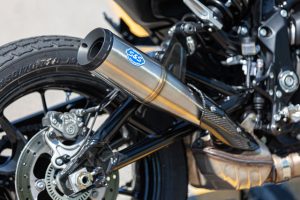 Much like the race version, the Grand National Slip-on is a stainless body, aluminum tip and is wrapped in a carbon fiber shield. Reduced weight, cleaner shape and adjustable sound via their removable dB reducer are just some of the highlights in this well engineered exhaust.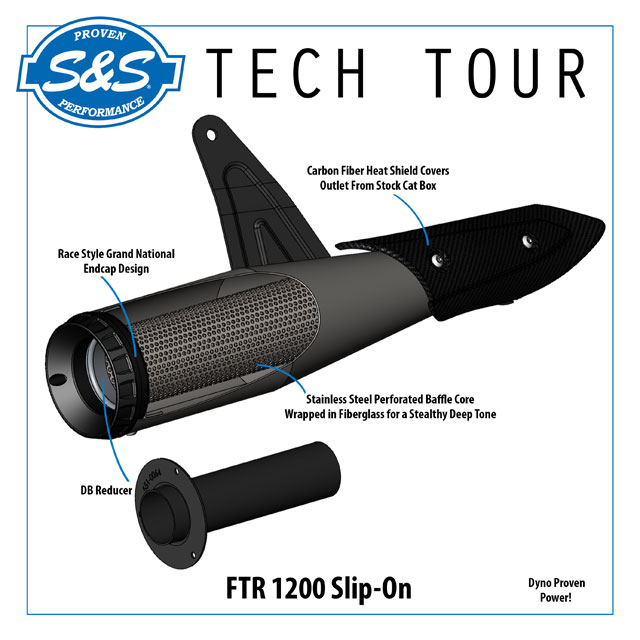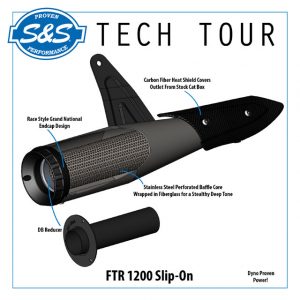 Available now from your local dealer and emissions legal in all 50 states as well as Euro 4, the Grand National slip-on is the perfect fit for the latest Indian. If you'd like to know more, go here.