S&S Cycle M8 Flywheels for 2017+ Harley-Davidsons
S&S Cycle M8 Flywheels continue the company's long tradition of high performance stroker cranks for Harley-Davidson iron. S&S has built stroker cranks since the 50s and has it down to an art.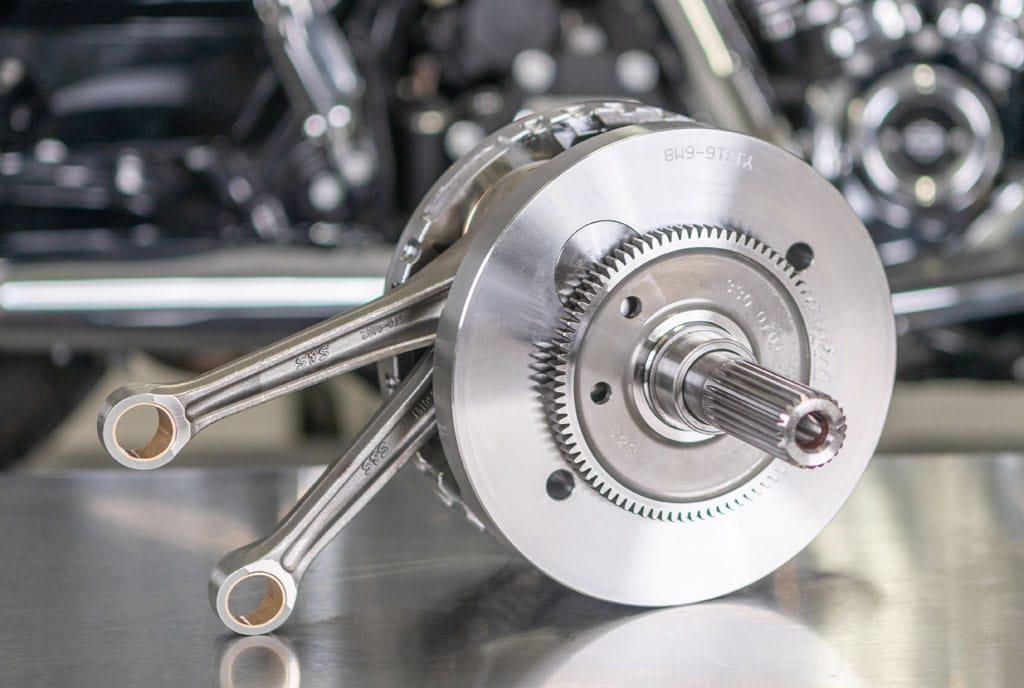 Their latest efforts aim at the Milwaukee Eight platform. Namely, 2017 and newer models. Moreover, they open up a whole new level of performance for these engines. Stronger, more durable, and trued to exacting spec, the new flywheel assemblies are excellent to build your high performance engine around.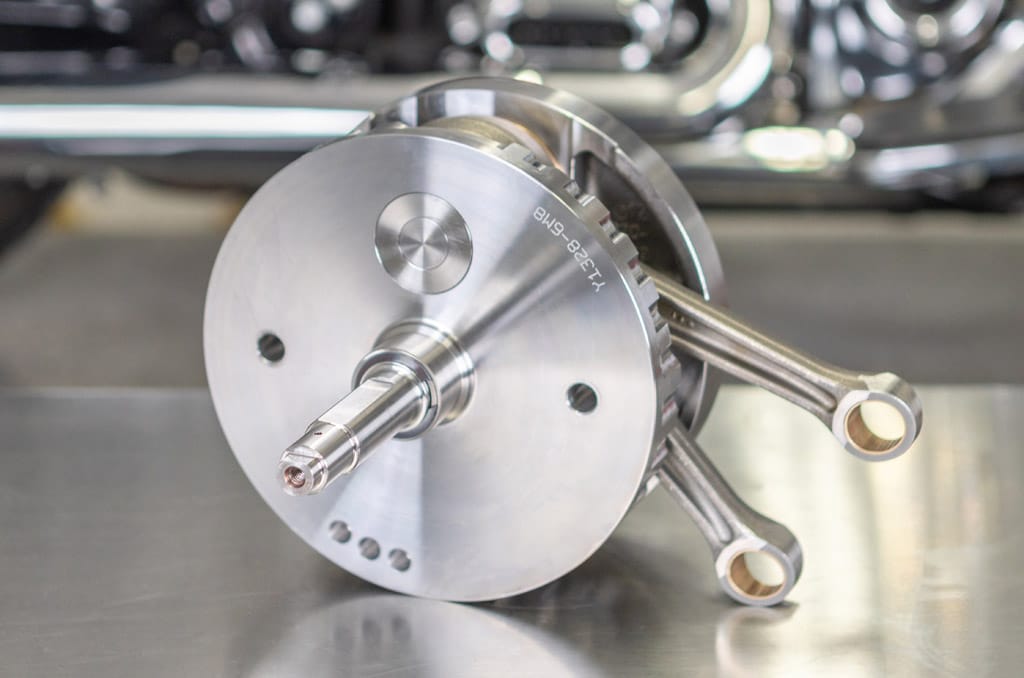 Using a heat-treated 4140 material, each assembly is harder and 114% stronger than factory parts. S&S designed the High Strength Connecting Rods using Finite Element Analysis. That's how they eliminate weak spots and create a part that handles substantially more power. Available in 4.375-, 4.5- and 4.625-inch stroke,  each sports tapered or high strength full-width wrist pins. S&S Cycle M8 Flywheels are also available with or without the counterbalancer gear. We're particularly interested in their 4.625-inch stroker crank and figure we could combine that with the S&S 128-inch Power Package and build a 131-inch monster!