Vtwin Visionary Performance Show Profile | Harley-Davidson
We're amped that Harley-Davidson is the presenting sponsor for the VTV Performance Shows. Having an American legend involved with our events really drives us to be worthy of that honor. Seeing as how our show is all about performance-oriented custom motorcycles, we thought we'd highlight Harley-Davidson's racing milestones over the last century or so.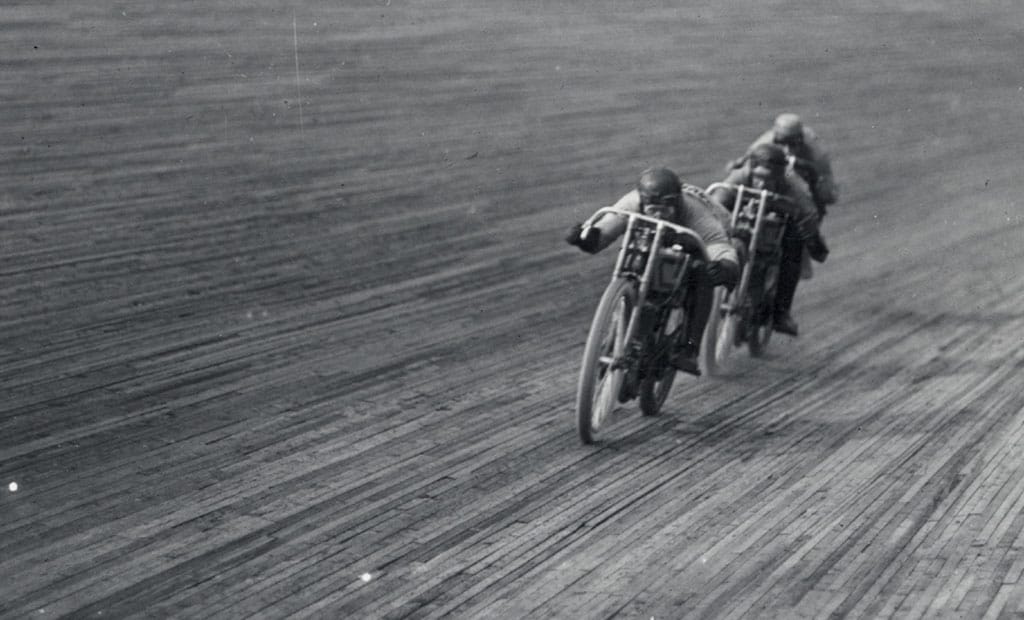 Harley-Davidson Racing Timeline in Brief
| | |
| --- | --- |
| 1908 | H-D president Walter Davidson rides a stock single-cylinder machine to victory at the Federation of American motorcyclist endurance and reliability contest held on the dirt roads of the Catskill Mountains |
| 1912 | Harley-Davidson sets a speed record of 68 mph at the Bakersfield Road Race |
| 1921 | Harley-Davidson is the first to win a motorcycle race at an average speed of more than 100 mph |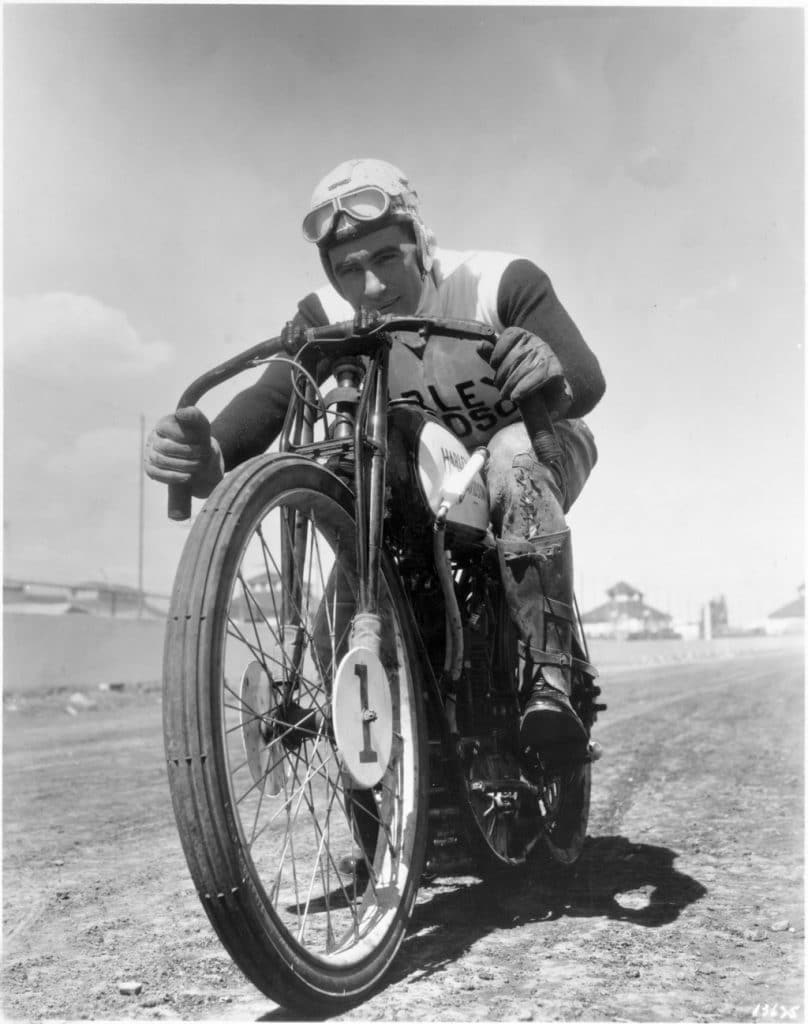 | | |
| --- | --- |
| 1935 | Joe Petrali, Harley-Davidson's top racer, wins every race on the Grand National schedule |
| 1948 | Harley-Davidson wins 19 of 23 races, including a dominant performance at Daytona. Seven out of the top 10 finishers were aboard Harley-Davidson motorcycles |
| 1953 | A few years later, Harley-Davidson begins a string of 13 victories at Daytona during a 17 year period, ending with a win in 1969 |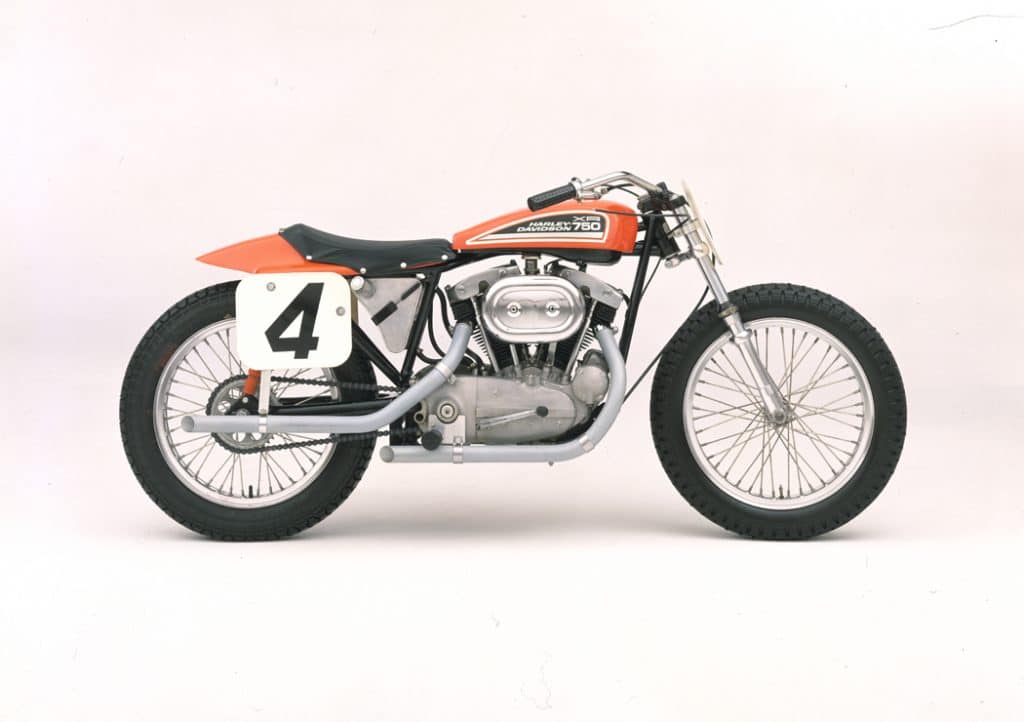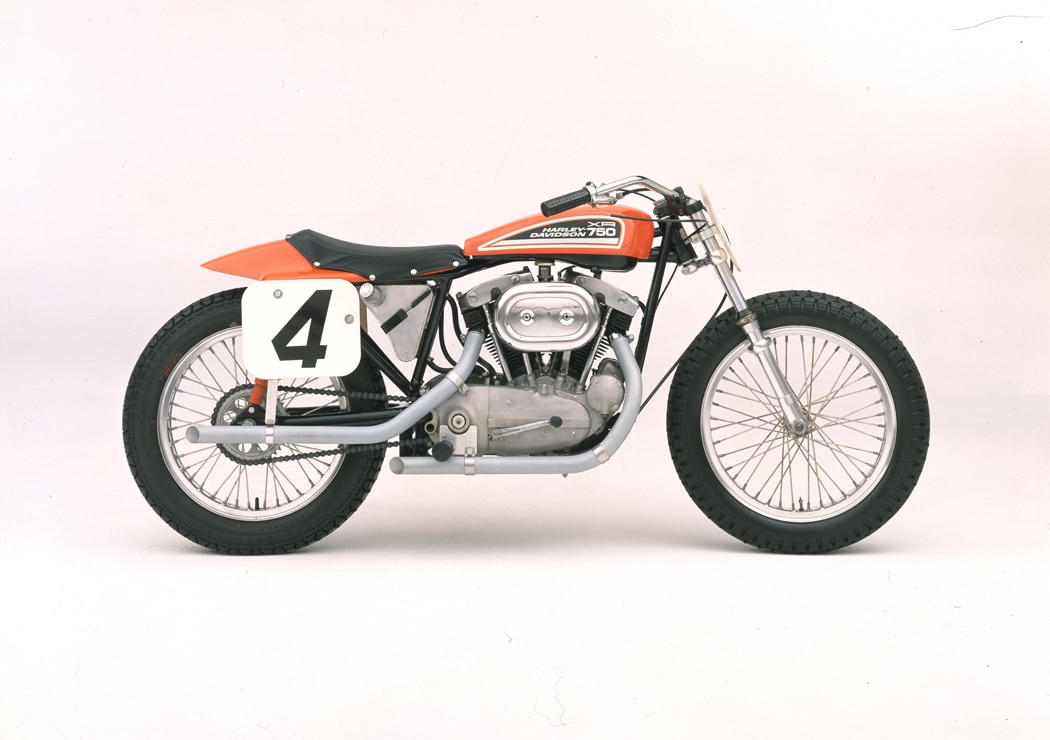 The Story Continues
| | |
| --- | --- |
| 1974 | Walter Villa wins the first of his three consecutive 250 GP World Championships aboard the RR-250 |
| 1994 | Harley-Davidson revives its road racing program with the VR 1000 Superbike Racing Team |
| 1996 | Chris Carr earns VR 1000's first AMA Superbike pole at Pomona and finishes the year with five top-ten performances |
| 1996 | Meanwhile, Tom Wilson gives VR 1000 its first podium finish, taking second at Mid-Ohio, and earns three top-five finishes for the year |
| 1999 | Later, Pascal Picotte claims two podiums with a 2nd at Pikes Peak and a 3rd at Sears Point. He also earns four top-five finishes on the season |
| 2001 | Harley-Davidson retires from AMA Superbike series. The company also enters National Hot Rod Association (NHRA) Pro Stock drag racing series with the Screamin' Eagle/Vance & Hines team. |
Moreover, Harley's proud racing continues on to this day. You'll find the black and orange raising hell at the drag strip and the flat track.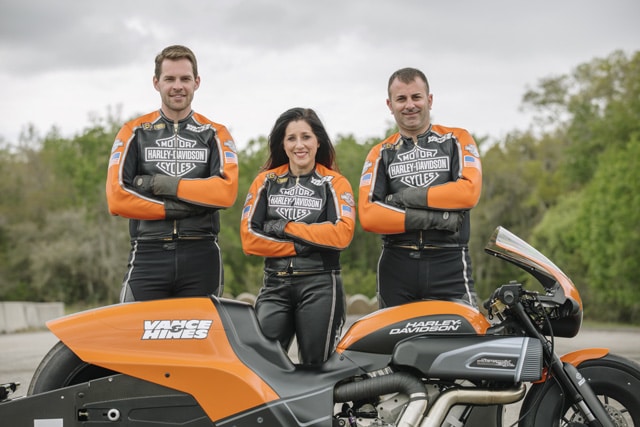 H-D's performance game isn't limited to just the track, however. In recent years they've ventured into ebikes with the LiveWire, reinvented the Softail, and look toward the future with its new Revolution Max family (or as I call it, the next gen of my beloved V-Rod). What this all adds up to is a rich racing history that also makes a great fit for the VTV Performance Shows.