S&S Cycle: New 129/132" Power Packages M8 Engines
The S&S Cycle Power Package is the ideal combination of performance and savings, designed to transform your M8 into a power hungry beast without breaking the bank.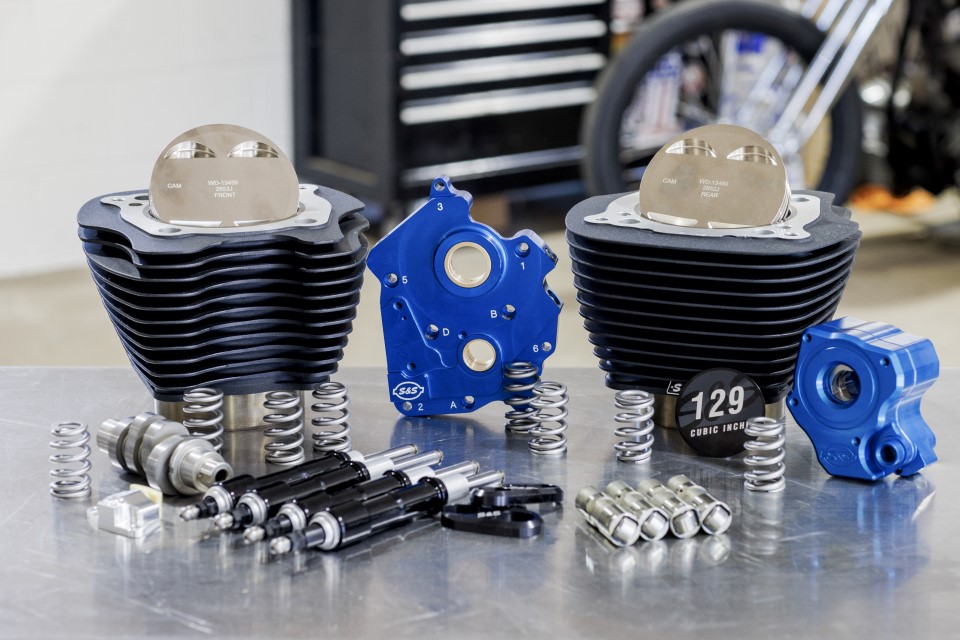 For the latest generation Harley-Davidson's, S&S is combining their brand new 129" and 132" bolt in big bore kits with a lumpy 550 cam, cam plate, and high flow oil pump as well as valve springs, lifters, and pushrods to achieve the ultimate engine build.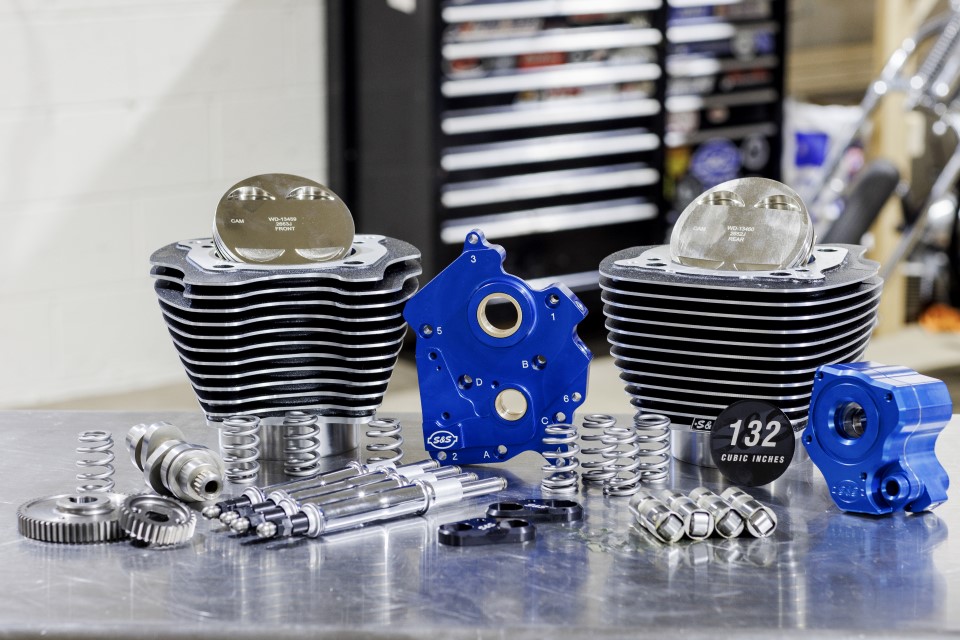 Kits are available with gear or chain drive cam and are designed to make big, reliable power and do not require case mods or engine removal and all the parts are designed, tested, and manufactured here in the USA. Your 107 becomes a tire eating 129" and 114/117 motors are transformed into a monster 132 cubic inches. Check out the details, parts list, and dyno charts here.