S&S Indian Scout Grand National 2-1 Performance Exhaust
The power hungry crew over at S&S seem to be pumping out performance parts for the Indian brand more than any other aftermarket companies have and keeping with that momentum, recently shared their two into one exhaust for the Indian Scout.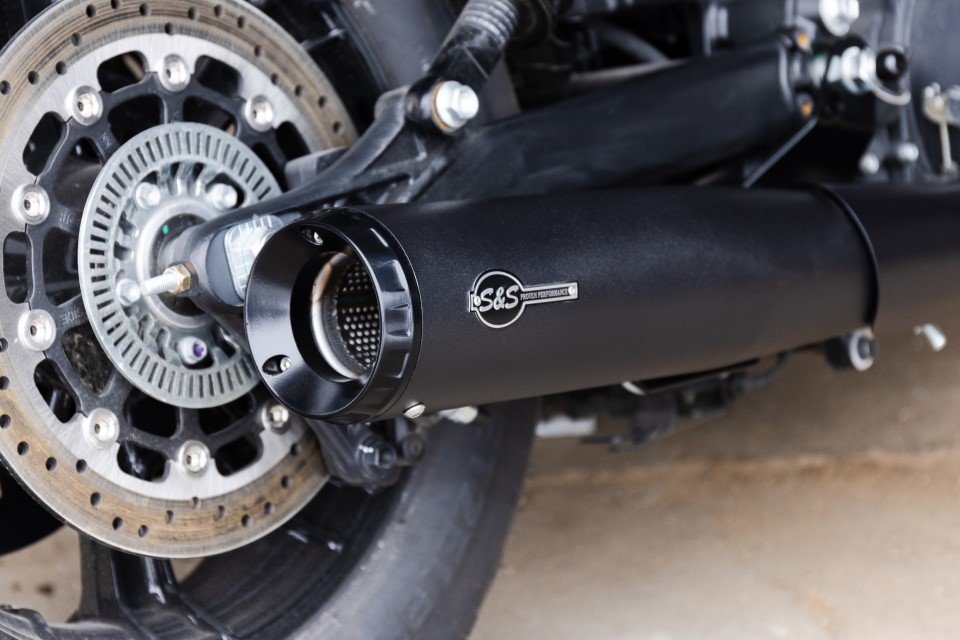 Clean lines and a commanding sound combine nicely with added power on their Grand National exhaust system. The fully shielded exhaust features a stainless header, aluminum tip and a removable dB reducer that allows you to tune the exhaust for sound and power.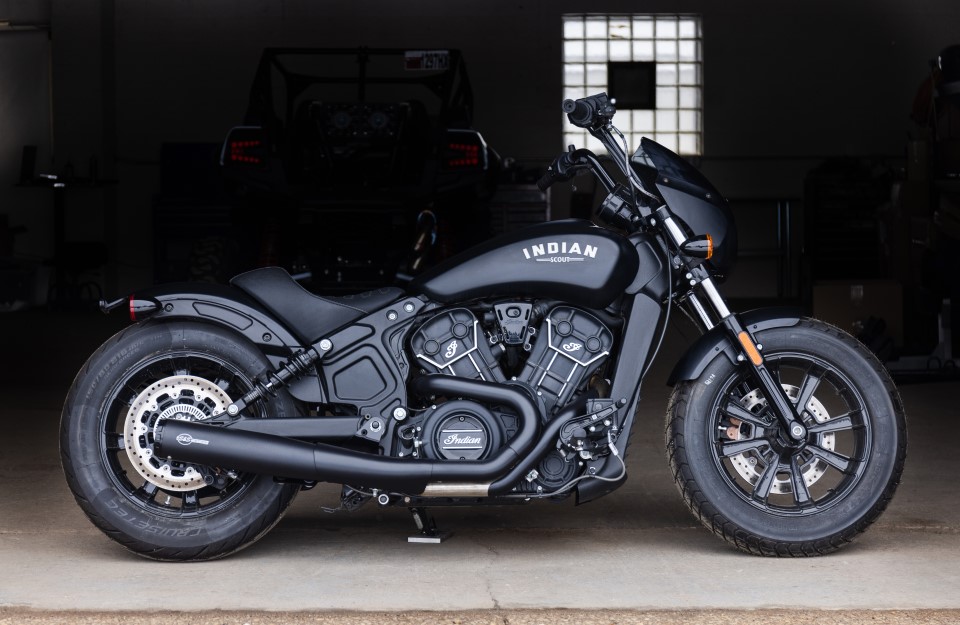 S&S also uses a unique coating they call Guardian black that makes the deep black finish stay that way. The venerable Scout deserves a proper exhaust and we're glad to see S&S bring their brand of performance to this popular platform.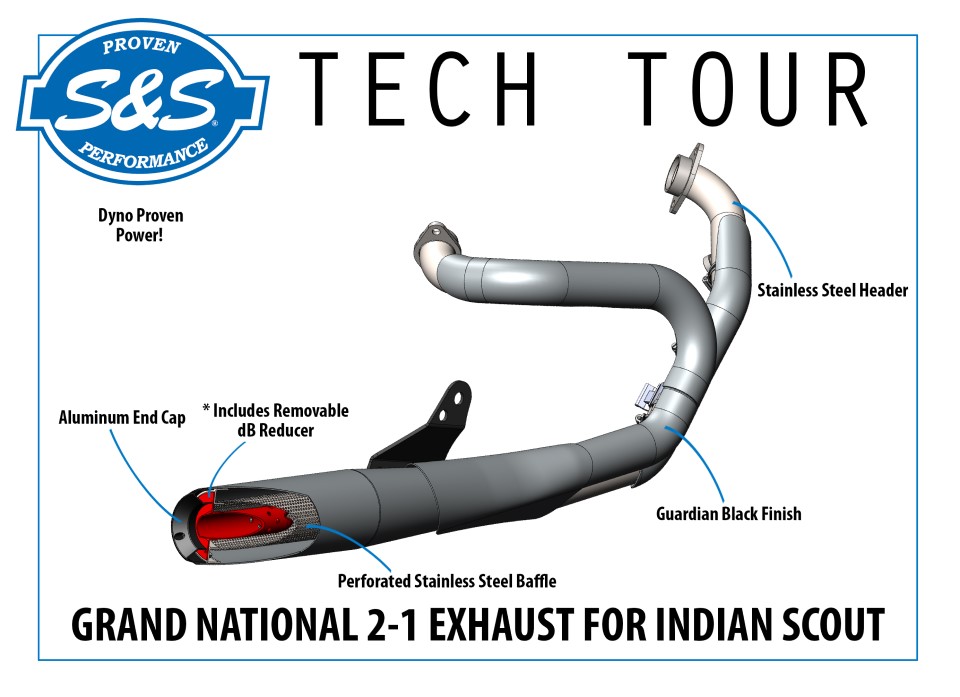 Get yours directly from S&S or your favorite dealer and check out the details and sound clips here.