S&S Milwaukee Eight 2-into-1 Super Street Exhaust Thrash Test
As you know Harley-Davidson exhausts are one of the first things upgraded with an aftermarket offering when buying a new bike. Suffice to say that we see and test a lot of pipes. Some are loud as hell, some are straight junk, and others are sleepers. And then there is the S&S Cycle Super Street pipe for M8 Harley-Davidsons. It went on the bike very easily and didn't require any level of force like many other custom pipes do. Once installed we found that the pipe looked good and had a great lean angle It also cleared the Leather Pros bags we had just put on the Barracuda Silver 2019 Softail Lowrider test bike dubbed the #VTVlowrider. (Look for a 1000-mile thrash test on them soon as well).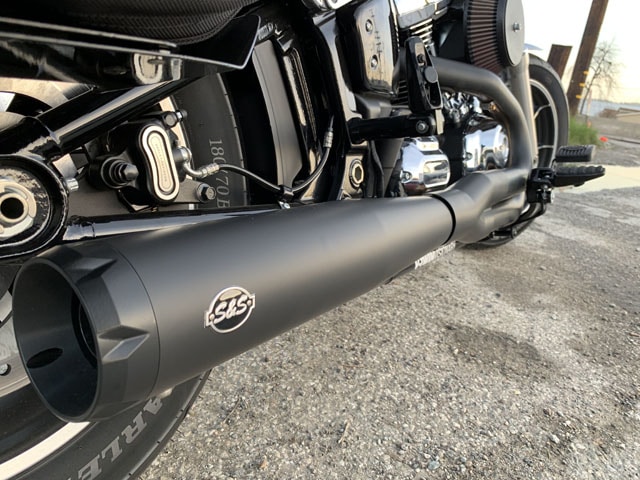 We knew that the S&S Super Street pipe is a USA-made 50-state exhaust. It's a CARB (California Air Resources Board)-compliant "qualified manufacturer" 50-state federal emissions compliant catalyst exhaust system. All this aforementioned mumbo-jumbo means that it actually has a catalytic converter in the pipe similar to the stock exhaust. This air-cleaning item makes the Super Street legal even in tree-hugging California.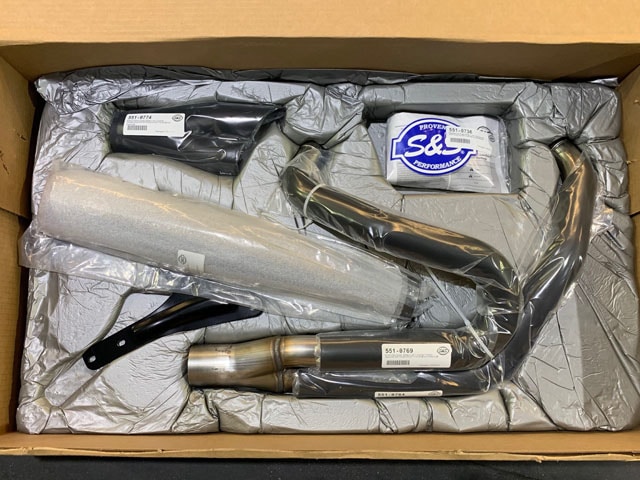 Due to the 50-state compliance, we liked the legalities the pipe possessed. But we figured it was just a good-looking pipe that was going to give us zero to little additional power. Once we strapped the bike to the trusty Dynojet dyno we determined the bike's baseline run of 76.64 HP and 101.73tq was about the same as any other 107ci Milwaukee Eight motor we have tested. The S&S offering hit the dyno at a best run of 88.25hp and 113.62tq with nothing more than a Harley-Davidson Stage One high-flow Air cleaner and a Dynojet Power Vision tuner. We tested the bike at the same ambient heat and head temperature, etc. to get real results. This was not a bad number for any aftermarket 2-into-1 exhaust. Much less one with 50-state compliance.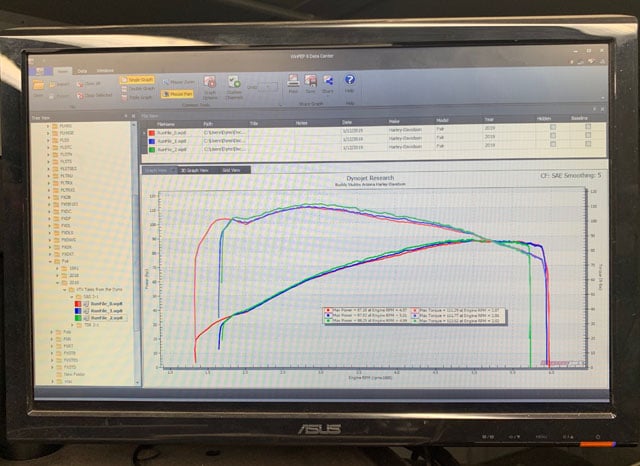 The length and curvature of a H-D exhaust pipe has everything to do with it's performance. And S&S seemed to have found the magic mix. S&S even has an adjustable exhaust note via their included dB reducer insert that can be removed for added rumble.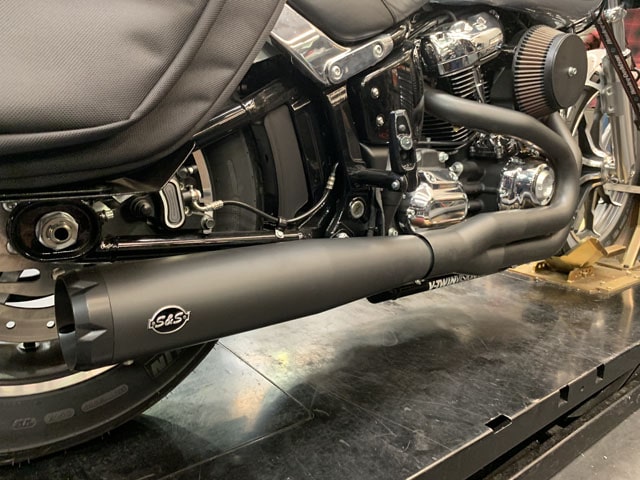 The Super Street exhaust fits well with the stock H-D passenger pegs and forwards, but if you have mid controls you will have to purchase an S&S Cycle brake pedal replacement kit for about $100 more. This wasn't optimal for us and our only point of contention with this exhaust. We just could not get over the fact that we replaced a well-thought out and nice looking aluminum OEM H-D brake pedal for a larger stamped and bent steel S&S one that looked like it should be on a 1970's Ford Granada.
All in all we liked the S&S Cycle Super Street's looks, fit and finish, and overall performance.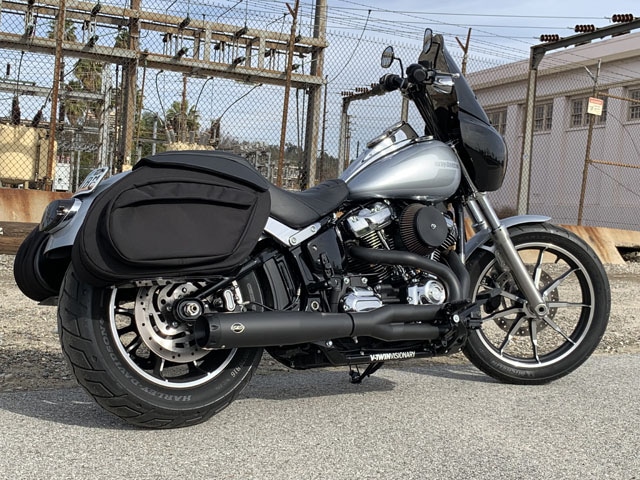 We also dug the fact that Californians can actually have a legal pipe that gains horsepower. Good job, S&S.