Teardrop Motorcycle Mirrors by Biltwell Inc
Teardrop motorcycle mirrors by Biltwell boast clockwork precision and timeless style to stand out on any stock or custom motorcycle configuration you can imagine. Precision die-cast aluminum construction meets stainless-steel ball joint mounting hardware. They also pack a tempered glass mirror head. Additionally, each set includes a CNC-machined 6061 T6 aluminum P-clamp for mounting on handlebars. The ball joint assembly inside the mirror perch can also be reversed for right-side mounting.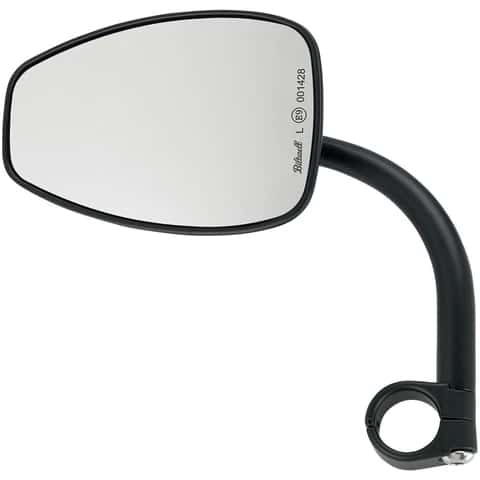 These are convex safety glass mirrors for wide-angle viewing. Made with a precision die-cast aluminum perch and mirror bezel, their stainless-steel adjustable ball socket mechanism can be switched for right-hand installation. Each also sports a CE certified mirror head. The P-clamps are CNC'ed billet 6061 T-6 aluminum and feature a stainless-steel pin hinge for strength and reliability. The teardrop motorcycle mirrors come in Black ED or chrome finish. They're available in 1-inch I.D. or 7/8-inch I.D. Find out more from Biltwell.