Murdock OS Risers | Biltwell Inc
Biltwell Inc's Murdock OS risers accept oversized 1 1/8-inch motorcycle handlebars. Their investment-cast top clamp, chromoly uprights, and mounting bases create unrivaled stiffness and strength for aggressive, technical, and high-speed riding. The mandrel-bent uprights provide two inches of rearward bar offset.
The investment-cast one-piece steel bar clamp accepts 1-1/8-inch OD handlebars. It also packs 0.120-inch (3mm) wall x 1-inch O.D. 4130 chromoly uprights. Pullback Murdock risers feature mandrel-bent uprights for two inches of rearward bar offset. As a result they reduce reach for shorter riders.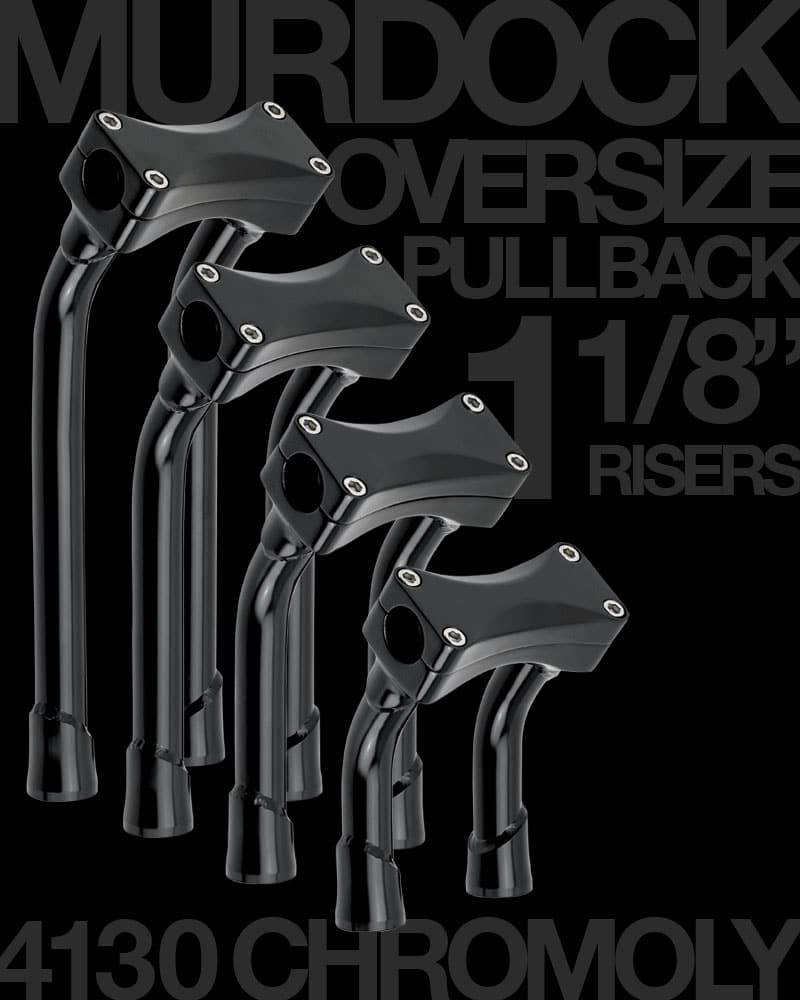 Additionally, Murdock OS risers' CNC lathe-turned mounting bases accept 1/2-13 t.p.i. stock and aftermarket mounting hardware. Mounting holes on 3.5-inch centers fit most stock and select aftermarket H-D fork trees. Black electroplate and mirror chrome-plated finishes are available. You can get the pullback risers in 6-inch, 8-inch, 10-inch, 12-inch, and 14-inch rise heights.