Twin Power Intros Scalloped Floating Rotors
Tucker Powersport's Twin Power just introduced a line of Scalloped Floating Rotors which offer the look and performance benefits similar to those found on sport bikes.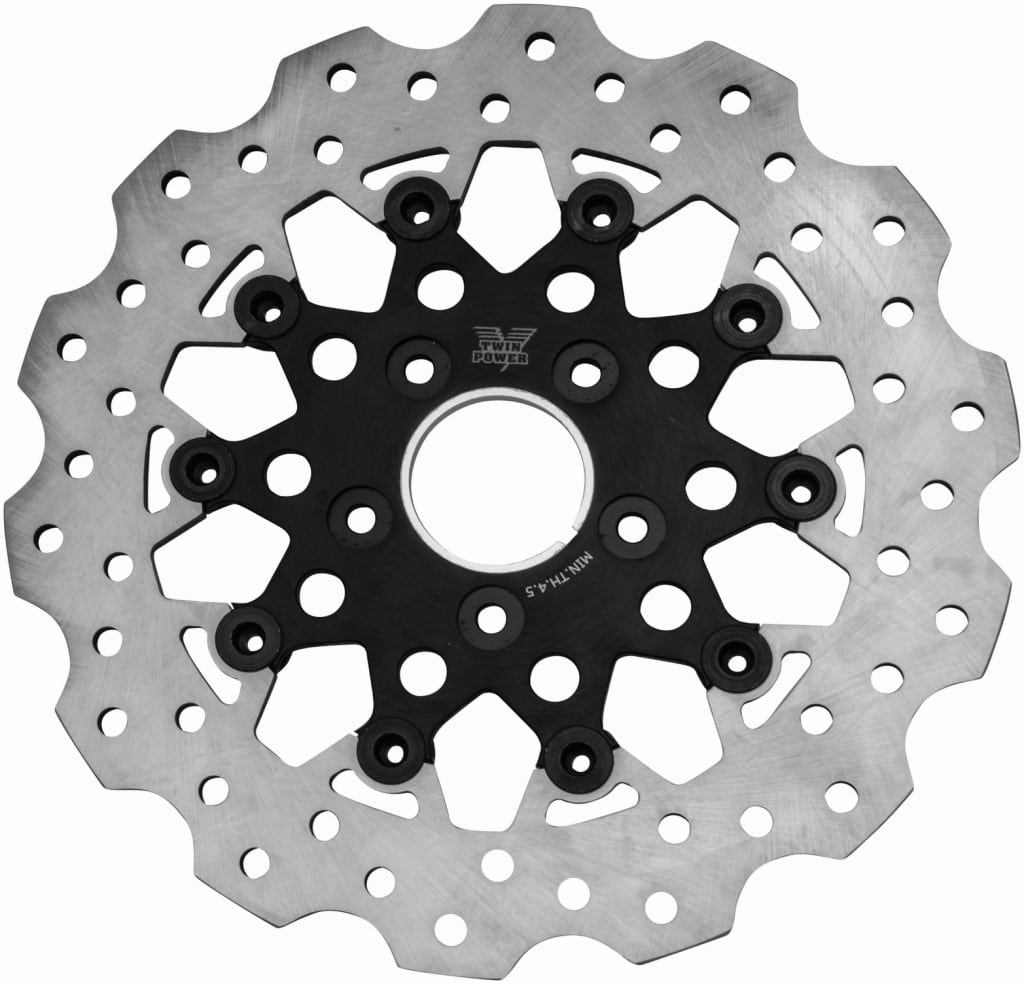 While sized to fit most V-Twin motorcycles, the new rotors meet the needs of riders and customizers who crave the high-performance look which is becoming increasingly popular in the market. The center carriers are 6082-T6 anodized aluminum and incorporate heavy-duty hardware for quiet operation and long life. The proprietary, stainless steel friction surface is precision, double-disc ground and heat treated, while the edges are laser cut, rather than stamped. All machining is done to a tolerance of +/- .004-inch with high-tech CNC equipment. The new rotors are developed for Twin Power by engineers who specialize in braking products and are manufactured in Spain. Installation is hassle-free, direct bolt-on using stock or aftermarket calipers.  
"These new scalloped floating rotors feature all of the performance benefits and aesthetics of those found on the world's finest sport bikes. The black, mesh-style centers and high-tech look will really compliment a hot-rod V-Twin," said James Simonelli, brand manager for Twin Power and Biker's Choice brand products.
Twin Power's Scalloped Floating Rotors are available for most 84-present V-Twins that are equipped with either 11.5- or 11.8-inch diameters. They retail for $209.95 and are available through the Tucker Powersports dealer network in November.