Backwards Land; Road Racing Touring "Bagger" Motorcycles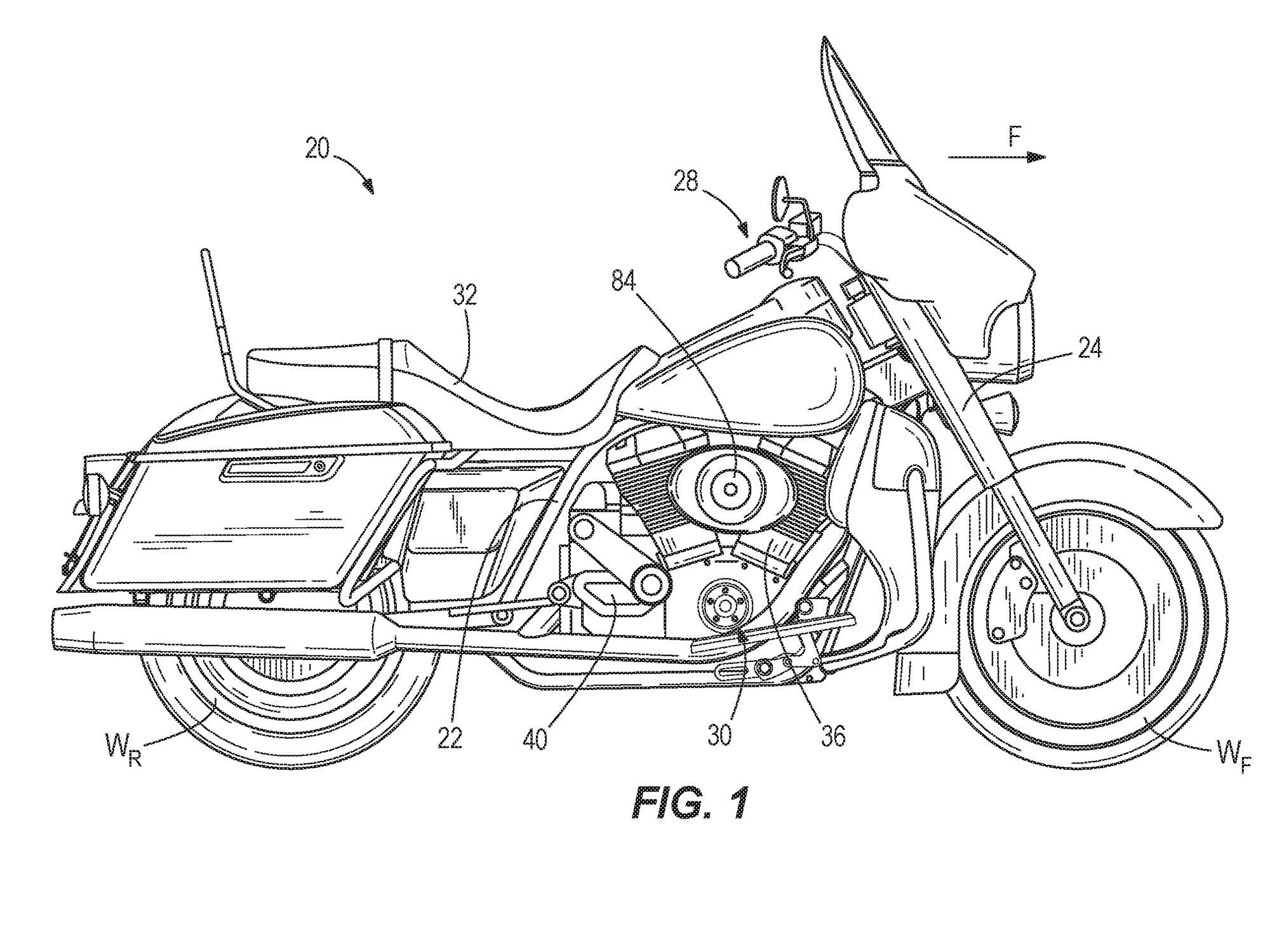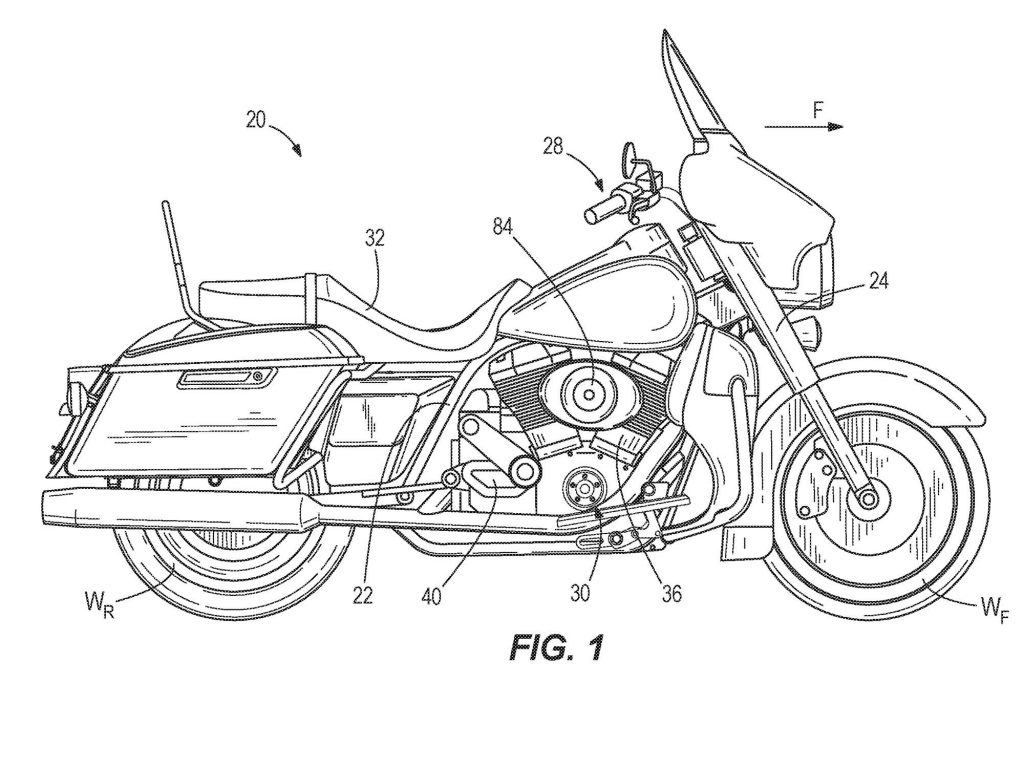 Welcome To Backwards Land
Baggers < Race Bikes
Words: Jeff G. Holt of V-Twin Visionary
Most autos and motorcycles gain most of their styling cues and much of their ever-increasing horsepower and aerodynamics by the most part from the racing world. Ever since a man hopped into or onto a motorized machine, there has been road races, dirt tracking, cannonball runs, drag races, rally events, long-distance races against the clock and hell, even slow racing id you can believe that. All of this vast amount of pushing man and machine to each of their given limitations has greatly aided the development of making vehicles better, stronger, safer, and faster in a rather immense way.
But in Bagger racing, not so much. As a matter of fact it is quite the opposite. The Touring motorcycle by nature is meant to carry people and payload. And for decades the "Dresser" did those two jobs in a less-than-sporty fashion. In fact most folks still consider them just a prettied-up pack mule on two wheels. With that said let's delve a bit into the evolution of Baggers and why up until recently they had zero business being raced on a track.
The first Harley-Davidson Panhead "Duo-Glide" and "Electra Glide" FL touring bikes were made in the early 1960's with fiberglass bags and a windshield. As you could image were beautiful despite being grossly underpowered. Banking on people wanting to hit the open road, In the late 60's you could buy a new FL from Harley-Davidson with the "King of the Road" option, which included hard bags, a tour pack, and a fairing direct from the factory. In The 70's during the Harley Chopper phase, many municipal services such as the police, the post office, and land surveyors using these types of bagged motorcycles to fulfill daily duties.
In 1980 Harley tried to up the performance on their touring bikes with the release the FLT Tour Glide, which was the predecessor to the Road Glide. It had a fairing fixed to the frame. Had bags, and a clunky-shifting 80ci motor. The H-D FLHT was released in 1983 and it had a factory installed "Batwing" fork-mounted faring. Anyone who has ridden these older bikes can attest that they were wobbly and slow and had some serious braking issues.
Harley-Davidson saw that this 'Dresser" market segment was heating up and with the AMF years behind them the MoCo ditched the Shovelhead for the Evolution engine and in 1986 H-D used a beefier, albeit heavier frame until 1996. Always advancing Harley dropped the Road Glide on the masses in 1998 and the Twin Cam engine in 1999. These bilks were still plagued with the mysterious "Bagger Wobble" and many professional and backyard bike builders tried to make it stop with all sorts of theories and contraptions.To little or no avail mind you.
For about a decade I saw thousands H-D's touring bikes get customized. As an editor of Baggers magazines during this time I saw first hand all sorts of Evolution and Twin Cam powered Baggers evolving slowly toward performance. This usually took place with larger displacement motors, some bolt-ons, and a flashy paint job. But nothing at all track worthy yet. About this same time, guys in the inner-cities of the west coast in California started putting larger than stock wheels on their touring bikes and changing their handlebars to something with some more reach. Then for the sake of shit talking and making some side money that's when the Bagger Drags we know of today began. This racing for sure aided in making advancements in performance Bagger motors, clutches, and transmission due to all the straight-line horsepower these guys started producing for their street-raced drag bikes.
In 2006 the first real factory Harley-Davidson custom Bagger hit the streets. Straight from the from the mind of Willie G. Davidson himself. You may have heard of it. It's called the Street Glide. It had an 88ci engine, and chopped windshield. It was sleeker, lower, blacker, and looked far better than the chrome-clad Geezer-Glide styled Baggers before it. And I bet H-D has almost sold as many of these "custom" Touring bikes as Mc Donalds has sold Big Macs.
In 2009 Harley-Davison finally made a few remarkable advancements with their touring chassis with better assembly and material technology, a beefier hydro-formed swingarm, upgraded front forks and rear shocks, as well as an updated way to mount the engine amongst other things. The bikes were promoted as being monumentally better, but nothing you would ever want to seriously race on a track.
Then in 2014 H-D announced Project Rushmore. A myriad of over 100 all-new upgrades throughout the MoCo's Touring Bike range such as ABS, a larger displacement motor, new rider ergonomics, LED lighting, an infotainment system, and redesigning of the fairings as well bags. This is when I can say with all certainty the time when Harley's heavy old baggers finally started to take some sort of sporty shape and started heading the way of any sort of real-deal performance bagger. But they still needed help. From Harley-Davidson and the aftermarket.
In 2017 Harley-Davidson stepped up in the bagger world big time with the release of the Milwaukee Eight engine. This motor is a dream to get power out of. It is smooth, the exhaust and intake flow is 50% more than the engine before it, and there are two extra valves per cylinder, which produce 10% more torque than the old Twin Cam mill. Whether the Milwaukee Eight is worked over with big-inch naturally-aspirated power or the induction is forced with a turbo or supercharger, this engine can get over the 200hp mark.
And here we are in the now. Harley has a motor that can be the basis in which to rip up a road course. Ad though the H-D Bagger frame is far from being race-ready, with help from the aftermarket parts builders, makers, and suppliers racers finally can and will get these big touring bikes to perform on the track.
Speaking of the aftermarket. I have seen many companies attention switch from chrome covers and other non-needed trinkets to building and assembling performance parts to make Harley-Davidson V-Twin bikes be lighter, go faster, handle better, and actually stop when they need to. And I like seeing that this advancement is coming for all four corners of the globe by companies and people who have massive experience regarding two-wheeled performance. But what I really love seeing guys in small shops and in their own personal garages all around the USA making race parts, by hand, totally and completely out of necessity.
That is what this Bagger racing is all about at this point in time. People having an understanding regarding the evolution of the Harley "Dresser" and coming together in competition to make a machine that was never meant to be racing on the track continue to amaze everyone who throws a leg over them, turns a wrench on them, or sets their eyes on a pack of them hauling ass through the straights and banging bars (and bags) through the turns.
@jeffgholt
@vtwinvisionary